The staff for upcoming anime adaptation of manga series Talentless Nana has been revealed. It has been announced that Shinji Ishihara of FAIRY TAIL will direct the TV anime series.
Shinji Ishihara, who will direct the series, directed the long-running fantasy series FAIRY TAIL. Fumihiko Shimo, who penned the scripts for FAIRY TAIL and the recent TV anime adaptation of BOFURI will serve as the scriptwriter. Satohiko Sano (Iruma-kun, FAIRY TAIL Season 2) will be in-charge of character design. Animation studio Bridge (Yu-Gi-Oh SEVENS, FAIRY TAIL) will be handling the animation.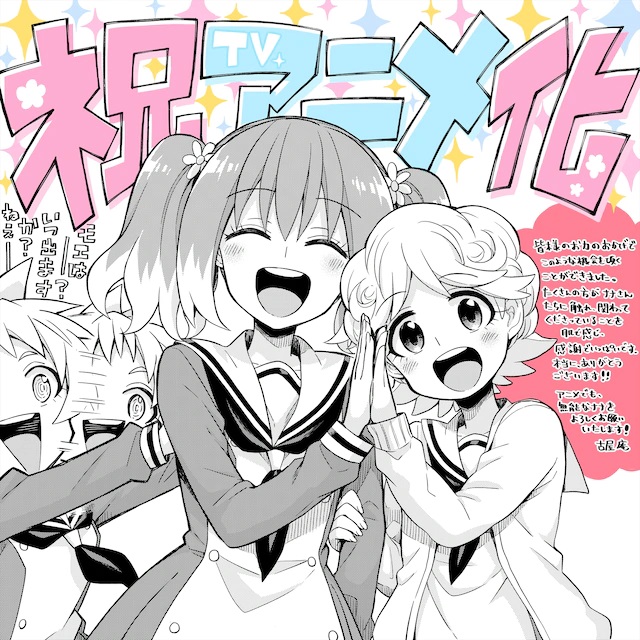 Commemorative illustration by Looseboy, original creator of Talentless Nana
Talentless Nana is written by Looseboy and currently serialized on Monthly Shonen Gangan (Square Enix). The story is as such:
An academy on an island in unnavigable waters. There, students trained tirelessly, to fight back against the enemies of humanity. The protagonist, a student newly transferred there, also sets out with the intention of eradicating all enemies of humankind. An unpredictable, intellectual suspense story of justice and evil"
Here are some staff comments!
Shinji Ishihawa (Director)
"My first impression after reading the first chapter was so strong it made me go 'you mean that?!'
Having read so many works of different genres, I automatically assumed that 'this type of story would go that way', but I was totally caught off-guard. When I received the offer to direct the TV anime adaptation, I was sure that this will be a great one… and I was like 'please let me do it!'.
I have more experience doing fantasies, action and comedies over the past 10 years, but it's been some time since I worked on suspense… and not to mention, it's not everyday that you come across a story that catches you off guard so many times. It's a unique project for me. The staff are excited and engrossed on the project.
In any case, I will do all I can to recreate that impact I felt when I first read the story, so please look forward to it!"
Fumihiko Shimo (Series Composition)

"The main protagonist is known as the 'enemy of humanity'. Today (April 2020), the Coronavirus is spread globally, and we are indeed, battling against the 'enemy of humanity'.
Of course, it's not like Talentless Nana was not written in anticipation of a pandemic like this, but it is to me, a highly significative story. In other words, I feel that the story will trigger thoughts amongst viewers about the horror of conflict and rivalry between people in this battle against the 'enemy of humanity'.
Ultimately, this is a form of entertainment so enjoying the story is most important. Please look forward to the main protagonist's adventure, achievements, obstacles faced, the strategies used to overcome them and the intense battles of wits. "
Satohiko Sano (Character Design)
"I will do be best to bring out the cuteness of the original character designs! Please look forward to seeing Nana and Nanano's movements!"
---
Follow us for more anime-related news: https://www.aniplus-asia.com/news

Source: natalie

(c)Looseboy・Iori Furuya/SQUARE ENIX

Tags :