On 23 October (Wednesday), it was announced on the official agency pages of voice actors Ryota Osaka and Manami Numakura that they have registered their marriage.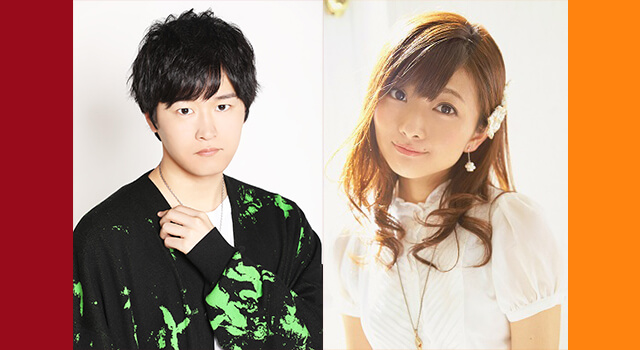 The couple have co-acted in anime such as Show By Rock!!, Overlord, and recently Ulysses: Jeanne d'Arc and the Alchemist Knight.
Osaka is also well-known for his roles such as Eijun Sawamura in Diamond no Ace series, Marco Bott in Attack on Titan series and Mikleo in the Tales game and anime series.
Numakura is well-known for her roles as Hibiki Ganaha in The iDOLM@STER franchise, Takao in Arpeggio of Blue Steel -Ars Nova- and recently, Yuki Hanzomon in Release the Spyce. She is also active as a solo artiste, having performed the theme songs of anime such as Conception and Magical Girl Raising Project.
Both voice actors have expressed their will to continuing doing their best at both work and as life partners.
Our heartfelt congratulations and best wishes to the newlyweds!~
---
Follow us for anime-related news: www.aniplus-asia.com/news

Source: EARLY WING's Official Website & ARTSVISION Official Website

Tags :