Upcoming original movie Promare released its first PV and teaser visual. Check them out!
Promare is from the creators of Gurren Lagann and Kill la Kill: director Hiroyuki Imaishi and screenwriter Kazuki Nakashima. Animation is handled by Studio TRIGGER and XFLAG. On top of that, the project is filled with top-class talent in the form of Shigeto Koyama (character design, Big Hero 6), Hiroyuki Sawano (music composition, Attack on Titan), Tomotaka Kubo (art direction, Mary and the Witch's Flower) and Ichifuru Masashi (title logo design, Evangelion series).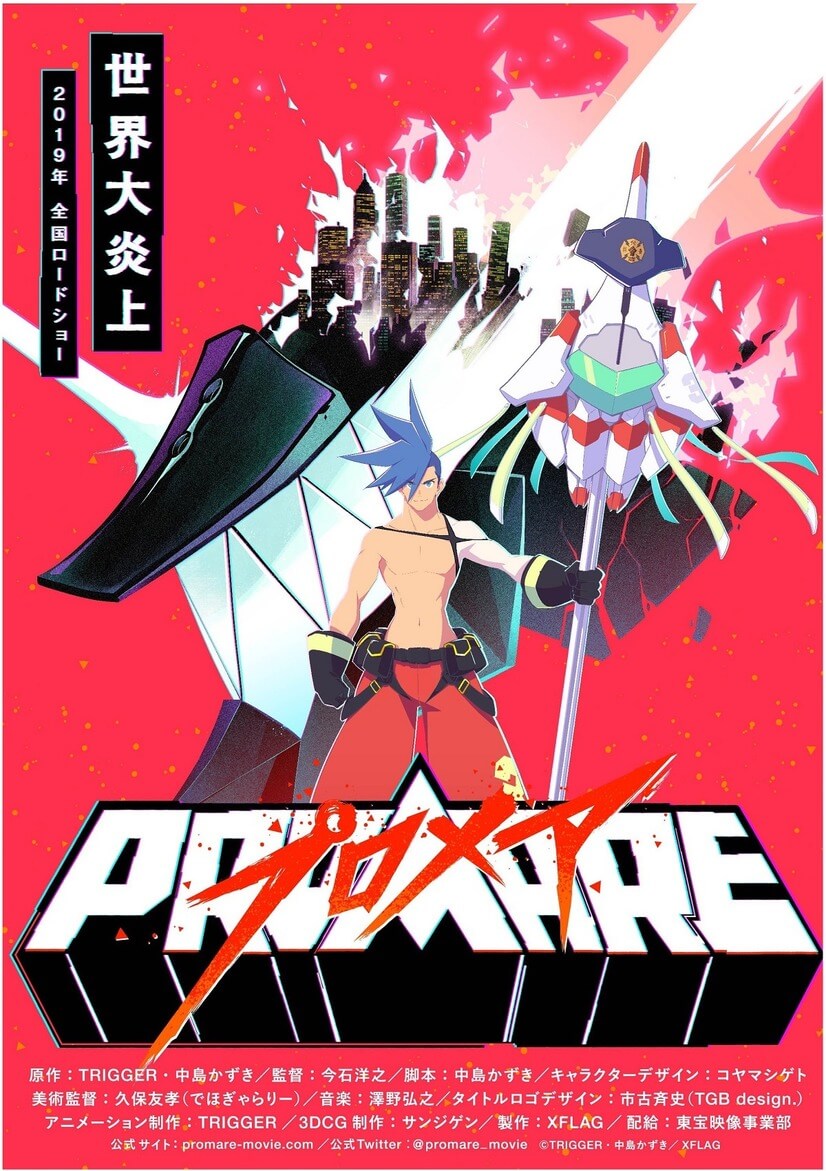 Promare will hit theatres across Japan in 2019. Stay tuned for more updates.
DARLING in the FRANXX, Hiroyuki Imaishi and Studio TRIGGER's previous work, simulcast on ANIPLUS Asia from January to June 2018 in Southeast Asia.
---
Follow us for anime-related news: www.aniplus-asia.com/news

Source: AnimeAnime

©TRIGGER・中島かずき/XFLAG

Tags :