TK from rock band Ling tosite sigure is handling the opening theme song for the second cour of Tokyo Ghoul:re that is scheduled to broadcast from 9 October.
While the progressive band is well known for the trio of theme songs for the Psycho-Pass series ["abnormalize" (Psycho-Pass), "Enigmatic Feeling" (Psycho-Pass 2) and "Who What Who What" (Psycho-Pass the Movie)], it is their performance of the opening theme song "unravel" that strikes the deepest chord amongst Tokyo Ghoul fans.
TK wrote the new song "katharsis" for Tokyo Ghoul:re, and shared his thoughts as follows:
"It is within this unique story that my music resonated much deeper than it ever has. Although there are many unrivalled individuals, I hope for the world that has been created by this assembly to be the ultimate one. I will devote my entire self to the final piece of Tokyo Ghoul, something that has been painted with so many beautiful sounds.
Mr. Sui (Ishida), I am really glad to have worked behind the scenes with you for this creation. Thank you so much for your hard work."
Ling tosite sigure consists of TK (vocal and guitar), Miyoko "345" Nakamura (bass and vocal) and Masatoshi "Pierre" Nakano (drums).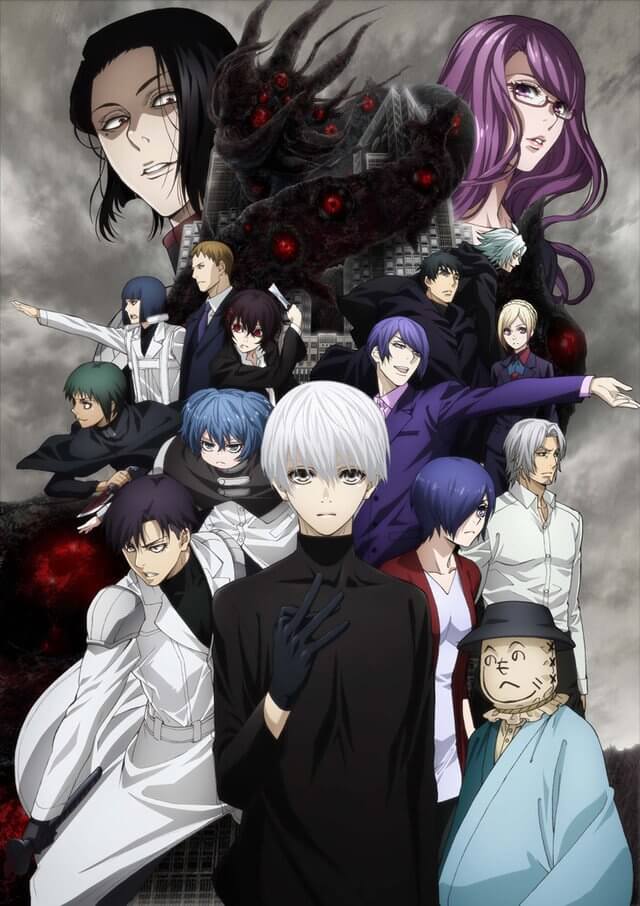 Tokyo Ghoul:re will resume simulcast on ANIPLUS Asia in Southeast Asia in October. The first cour (#1 – 12) ran from April to June 2018.

Follow us for more anime-related news: www.aniplus-asia.com/news

Source: Natalie Comic

©Sui Ishida/Shueisha,Tokyo Ghoul:re Production Committee

© Ling tosite sigure All Rights Reserved

Tags :