Genre: Action, Sci-fiEpisodes: 1Rated: Rated 16
Japan has begun exporting the Sibyl System technology to other countries with the hope that it will one day be used all around the world. In order to test its effectiveness in a foreign location, the war-torn state of the South East Asian Union (SEAUn) decides to implement the system. However, a group of anti-Sibyl terrorists arrive in Japan, and the Ministry of Welfare's Public Safety Bureau discovers that the invaders are being aided by Kogami Shinya, a former Enforcer. Because of their past relationship, Tsunemori Akane is sent to SEAUn to bring him back.
EPISODES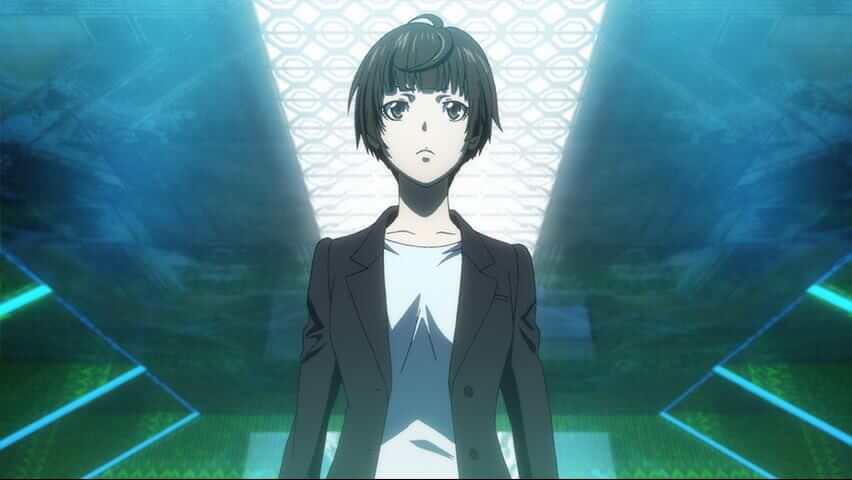 CHARACTERS

Tsunemori Akane
An Inspector of Unit One of the Public Safety Bureau's Criminal Investigation Division. She has grown from gaining experiences from investigating many cases. She believes in law and order even if she knows the real identity of the Sibyl System.

Ginoza Nobuchika
An Enforcer of Unit One of the Public Safety Bureau's Criminal Investigation Division. With the increase of his Crime Coefficient, he was demoted from an Inspector to an Enforcer. He has accepted the past and aims to fulfill his duties. He is someone who understands Akane.

Shimotsuki Mika
The youngest Inspector in history. After losing a friend in the Shikishima Incident, she believes that people with high Criminal Coefficient should be eliminated. She dislikes Akane, who has the opposite belief from her.

Nicholas Wong
Colonel of South-East Asian Union (SEAUn)'s Gendarmerie. Under Chairman Han, the Sibyl System is brought into the SEAUn to protect the city streets. He does his missions with a calm demeanor.

Desmond Rutaganda
The leader of a mercenary group. With high abilities in shooting, fighting, and other areas, he likes intelligence in the form of a paper book.
CREW
Illustrator
Amano Akira

Director
Shiotani Naoyoshi

Artists Voice
Hanazawa Kana as Tsunemori Akane; Nojima Kenji as Ginoza Nobuchika; Sakura Ayane as Shimotsuki Mika; Kamiya Hiroshi as Nicholas Wong; Ishizuka Unshou as Desmond Rutaganda

Artists Opening
"Who What Who What" by Ling Tosite Sigure

Artists Ending
"Namae no nai Kaibutsu" by EGOIST