ANIPLUS is proud to announce that we are simulcasting Katsugeki TOUKEN RANBU this Summer! It will premiere on 2 July 2017, Every Sunday at 01:00 / 00:00 (id/th)!
Based on the popular Japanese online game, Touken Ranbu. ANIPLUS is bringing to you the second adaptation of this series! Animated by Animation Studio ufotable, there are 8 character designers , each of them handling a different character's animation design! For the longer version of the trailer and more information about the anime, visit this page!
Join the Touken Danshis as they are called upon by the Saniwa to protect the correct flow of time and history from the Time Retrograde Army in Katsugeki TOUKEN RANBU. Follow the lead of the Saniwa, along with Izuminokami Kanesada and Horikawa Kunihiro amongst the other Touken Danshi!
The fate of the world is threatened as an army of historical revisionists are sent from the future to alter the course of history. In order to protect the real history, Horikawa Kunihiro and Izuminokami Kanesada – two Sword Warriors brought to life – rush to Edo to confront the invading army, along with a lively gang of other warriors.
Catch Katsugeki TOUKEN RANBU's Premiere on 2 July, Sunday 01:00 / 00:00 (id/th)!
Encore: Every Sunday, 23:00 / 22:00 (id/th)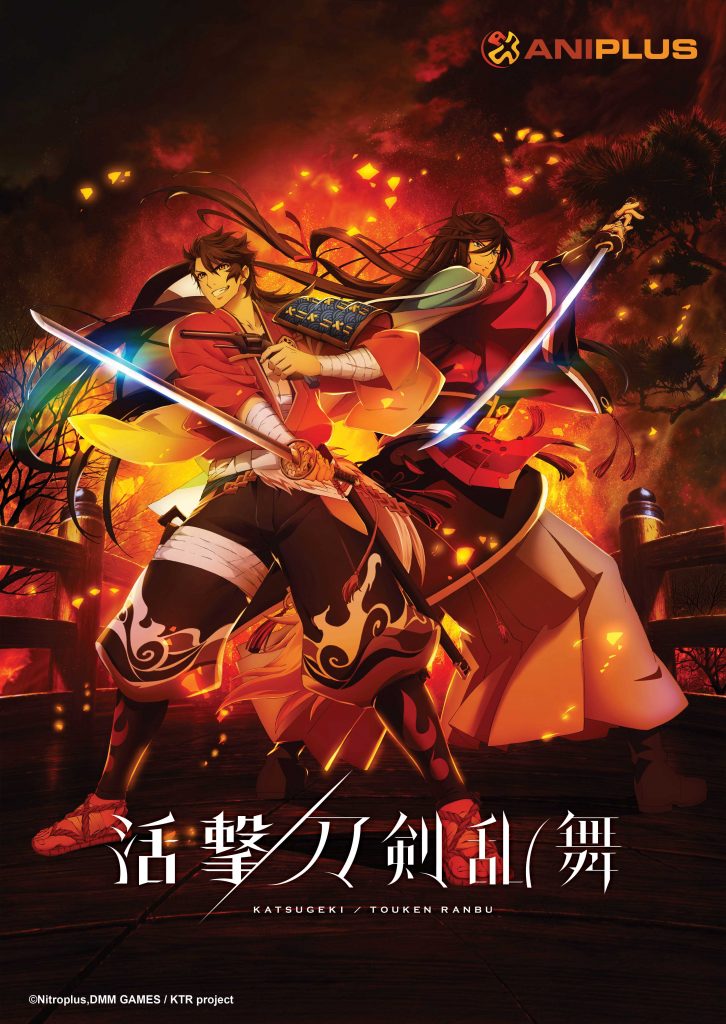 Tags :