Upcoming sports anime Iwa Kakeru!: Climbing Girls is slated for a October 2020 broadcast. The teaser PV has also been revealed with the announcement. Additional cast—Yukari Tamura, Mikako Komatsu and Machico has been revealed.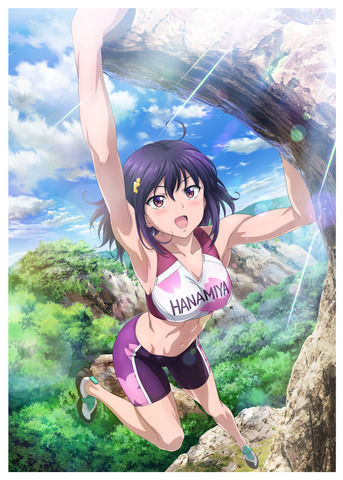 Iwa Kakeru!: Climbing Girls is written and illustrated by Ryudai Ishizaka and the manga is currently being serialized on Cycomics. The story's main protagonist, Konomi Kasahara, was a multiple-award winner of various national puzzle game tournaments back when she was in middle school. Upon her admission into Hanamiya Girls' High School, she learns about a colorful "rock puzzle" — Sport Climbing.
Friendship and rivalry… we witness the girls' strive for the top in the world's first sport climbing anime.
Check out the newly released PV here: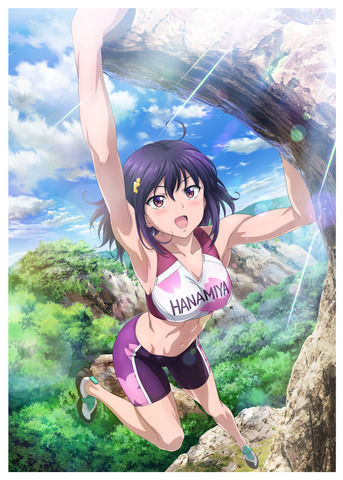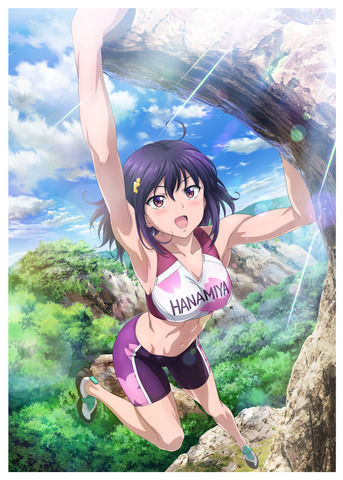 Anne Kurusu (CV: Yukari Tamura)
In addition to the PV, the cast for the characters from Hanamiya's rival school has been revealed. Yukari Tamura will voice Anne Kurusu, a top-class climber who holds an "idol-like" presence in the world of climbing.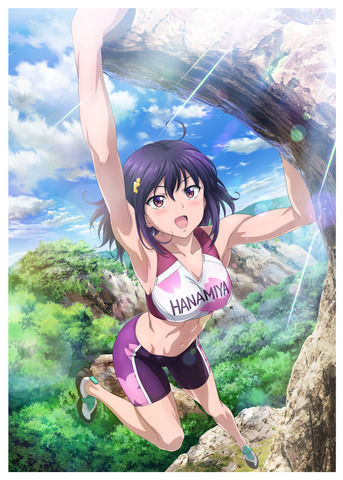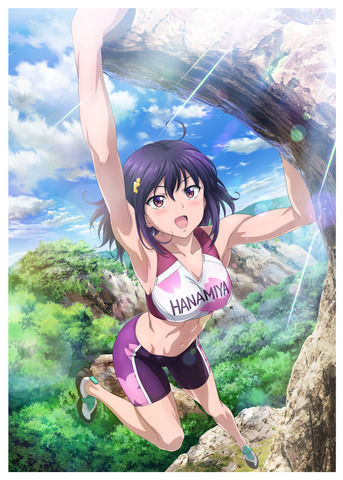 Chinari Iwamine (CV: Mikako Komatsu)
Mikako Komatsu will voice Chinari Iwamine, a prominent figure on the national level who is also dubbed the "Climbing Spider".

The following additional cast were also revealed:
Chigusa Kumagai, voiced by Sachi Kokuryu
Masumi Fujita, voiced by Chihiro Ueda
Rina Samura, voiced by Daria Mido
Kurea Ooba, voiced by Machico
It was previously announced that the main protagonist, Konomi Kasahara, will be voiced by Sumire Uesaka. Sport climbing maniac and "Hanamiya's Speed Star", Jun Uehara, will be voiced by Yui Ishikawa.
The Climbing Club's president and top high school girls' climber, Sayo Yotsuba, will be voiced by Aina Suzuki. Sayo's friend and the club's mascot-like member, Nonoka Sugiura, will be voiced by Miyu Tomita.

TV Anime Iwa Kakeru!: Climbing Girls
Slated for October 2020 broadcast

STAFF
Original Creator: Ryudai Ishizaka
Director: Amino Tetsuro
Series Composition: Machida Toko
Character Design: Yoshihiro Watanabe
Music: Tsubasa Ito
Animation Production: BLADE
CAST
Sumire Uesaka as Konomi Kasahara
Yui Ishikawa as Jun Uehara
Aina Suzuki as Sayo Yotsuba
Miyu Tomita as Nonoka Sugiura
Yukari Tamura as Anne Kurusu
Mikako Komatsu as Chinari Iwamine
Sachi Kokuryu as Chigusa Kumagai
Chihiro Ueda as Masumi Fujita
Daria Mido as Rina Samura
Machico as Kurea Ooba
Sport Climbing Girls Official Website : http://iwakakeru-anime.com/
Sport Climbing Girls Twitter : https://twitter.com/iwakakeru_anime
---
Follow us for anime-related news: www.aniplus-asia.com/news

Tags :