Additional cast for the TV anime adaptation of Dropout Idol Fruit Tart ("Ochikobore Fruit Tart") by Sou Hamayumiba has been revealed. The additional cast includes Yoko Hikasa, Kaoru Sakura, Yu Sasahara and Takako Tanaka.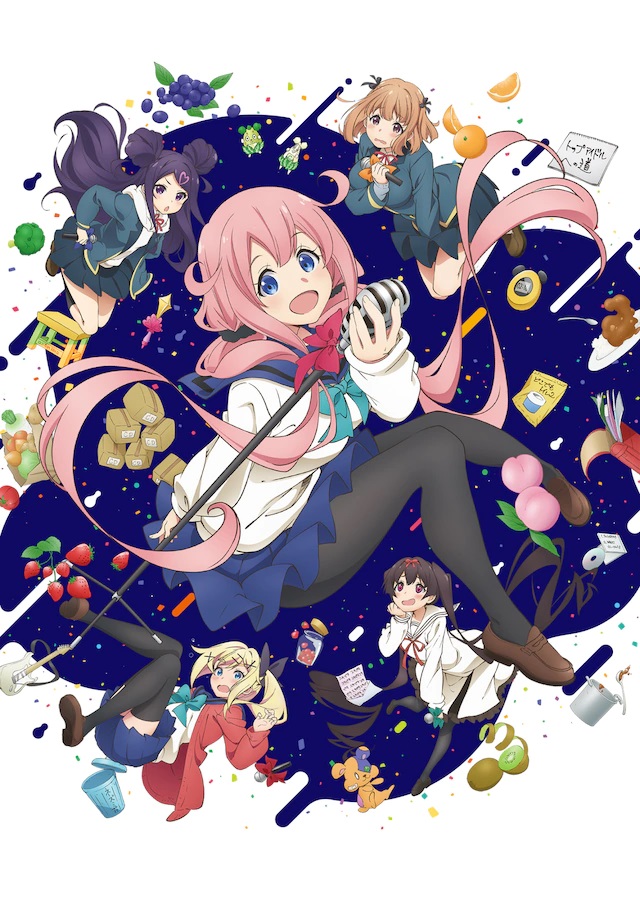 The additional cast announced is as follows:
Yoko Hikasa as Hoho Kajino
Kaoru Sakura as Chiko Sekino
Yu Sasahara as Nua Nakamachi
Takako Tanaka as Rua Nakamachi
Dropout Idol Fruit Tart is a 4-panel comic by Sou Hamayumiba (author of Hanayamata) that follows the story of an idol group which is made up of dropout idols. The anime, slated for a July 2020 broadcast, is directed by Keiichiro Kawaguchi and animated by animation studio feel..
The first PV for the TV anime was released in late March:
The main cast was announced back in 2019 October: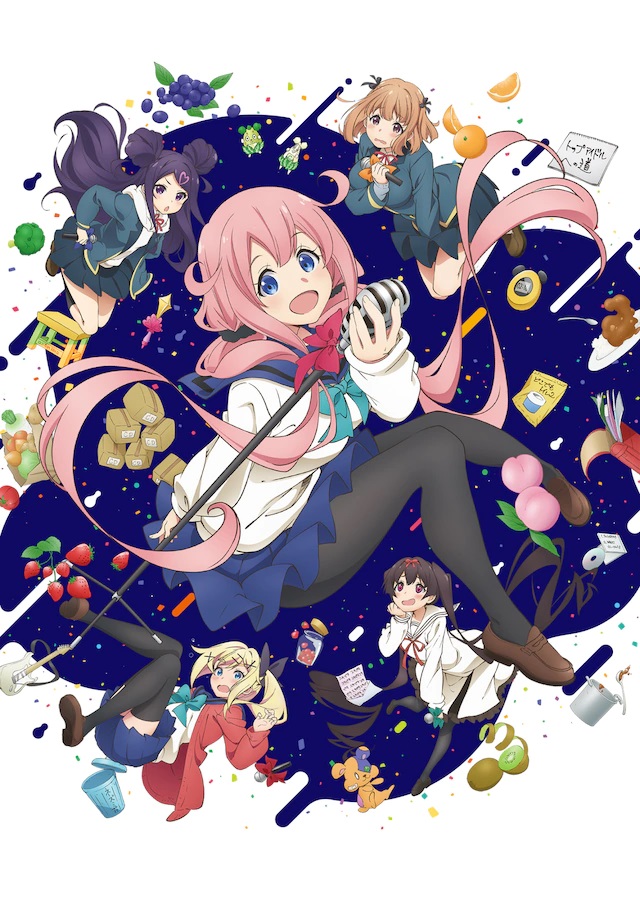 Hiyori Nitta as Ino Sakura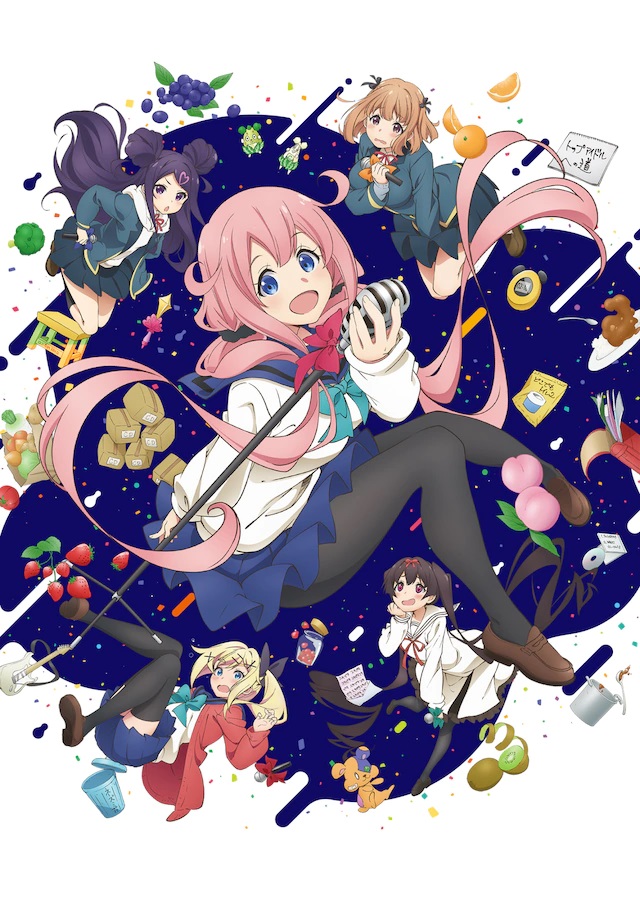 Risa Kubota as Roko Sekino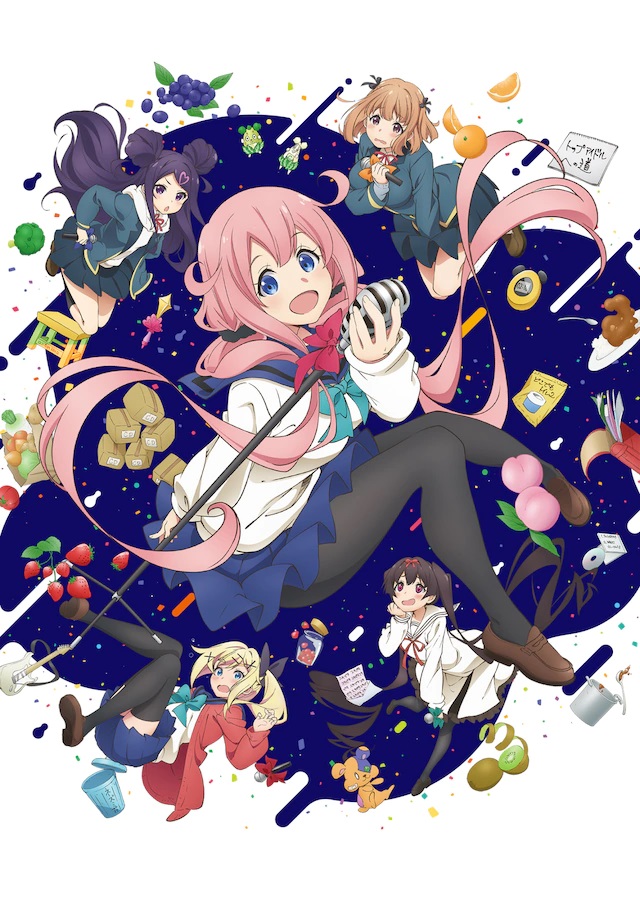 Haruka Shiraishi as Hayu Nukui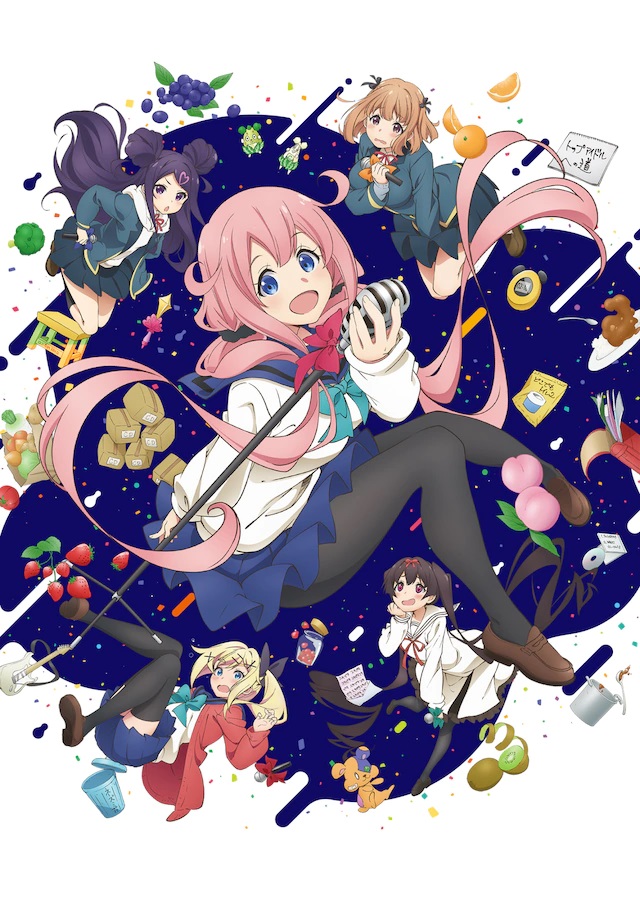 Reina Kondo as Nina Maehara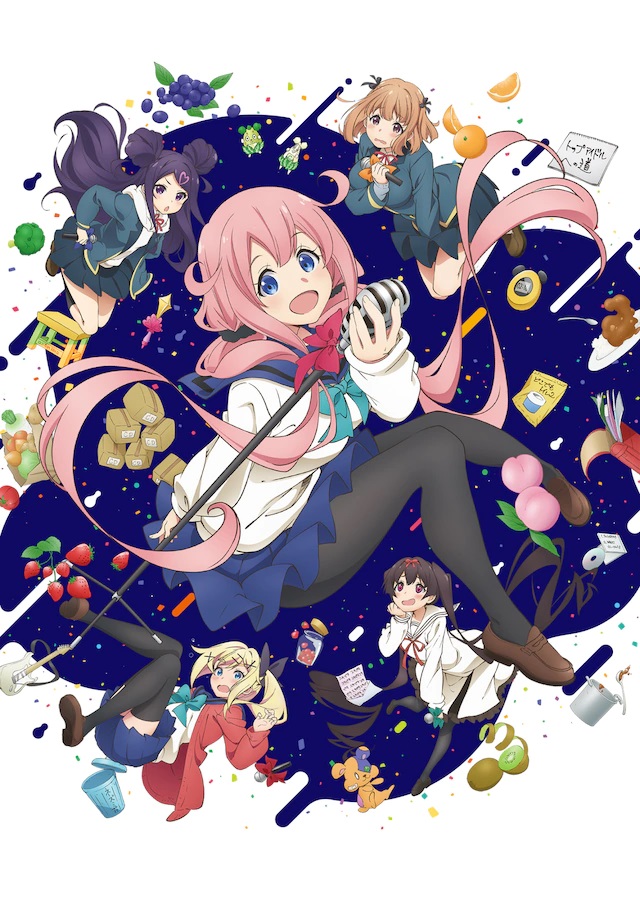 Kyoka Moriya as Hemo Midori
Synopsis:
Ino Sakura is a first-year high school student who heads to Tokyo with dreams of becoming an idol. Within the "Mouse Dormitory" she lives in, she forms a new idol group "Fruit Tart" with dropouts: former child actress Roko Sekino, musician Hayu Nukui and model Nina Maehara. To save the "Mouse Dormitory" from the threat of being torn down, the dropouts will once again make their comeback as idols?!
Dropout Idol Fruit Tart TV anime
Staff
Original Creator: Sou Hamayumiba (author of Hanayamata)
Director: Keiichiro Kawaguchi
Series Composition: Keiichiro Kawaguchi, Tatsuya Takahashi
Character Design: Sumie Kinoshita
Animation Production: feel.
Cast
Hiyori Nitta as Ino Sakura
Risa Kubota as Roko Sekino
Haruka Shiraishi as Hayu Nukui
Reina Kondo as Nina Maehara
Kyoka Moriya as Hemo Midori
Yoko Hikasa as Hoho Kajino
Kaoru Sakura as Chiko Sekino
Yu Sasahara as Nua Nakamachi
Takako Tanaka as Rua Nakamachi
---
Follow us for anime-related news: www.aniplus-asia.com/news

Tags :