C3 Anime Festival Asia Singapore 2018, South East Asia's biggest and most prestigious Japanese Pop Culture event, returns later this month in Singapore. Organisers, SOZO, shared a preview of the 10-year anniversary exclusive line-up of activities, contents and guests at a press conference on 1 November 2018.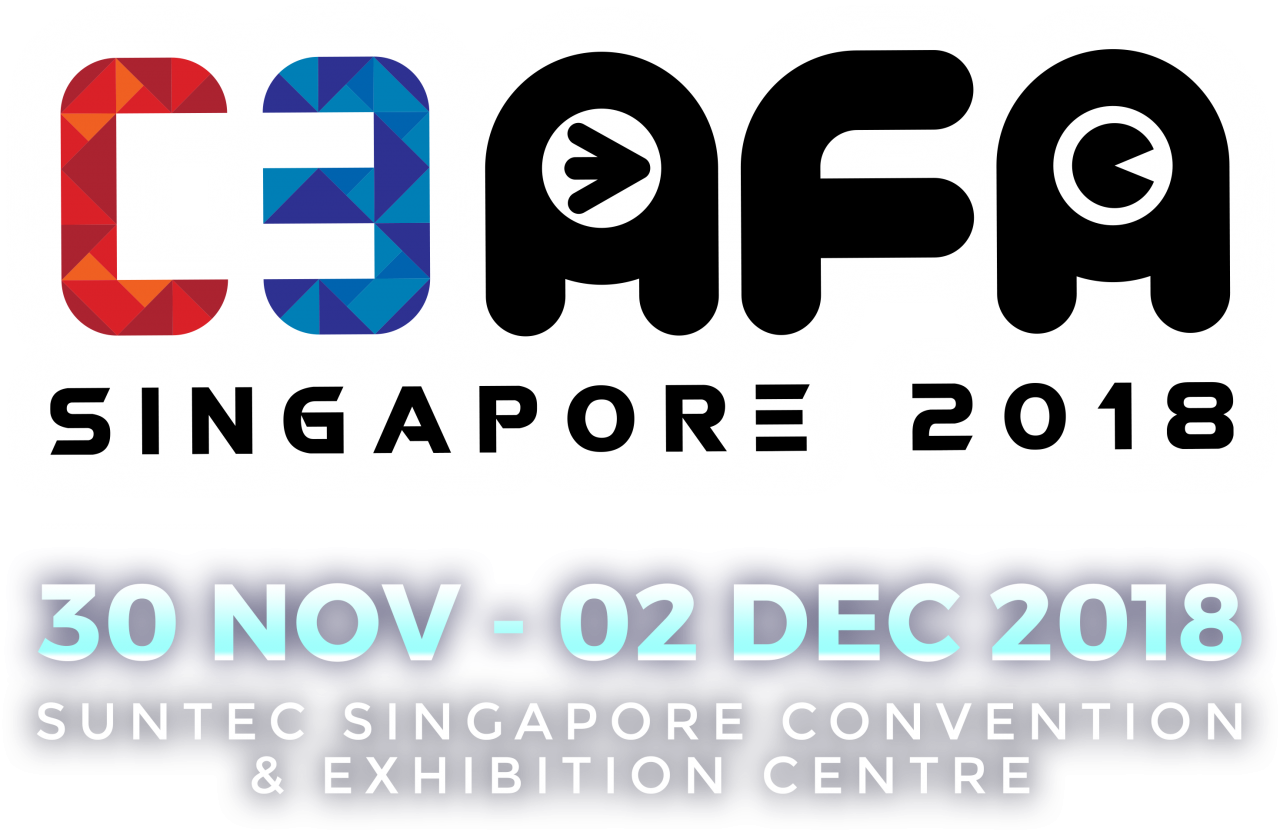 Fans of Japanese popular culture can immerse themselves in a weekend of heart-pumping, non-stop premium content and entertainment across two levels of Suntec Singapore Convention and Exhibition Centre. The specially curated anniversary festival line-up will cross both online and physical platforms, including exclusive activities such as a celebrity red carpet event, and an online star-studded charity auction. The festival grounds will host both new activities and mainstay favourites – from anime showcases, special guests, a stellar lineup for the I Love Anisong Concerts, and the World Cosplay Summit Singapore Preliminaries.
Anime Showcase and Special Guests
Organisers announced that the festival will screen the first episode of the highly anticipated Mob Psycho 100 II, ahead of its premiere in January 2019. The series features an eighth grader with psychic abilities, and is an action-packed comedy series from the author of One Punch Man.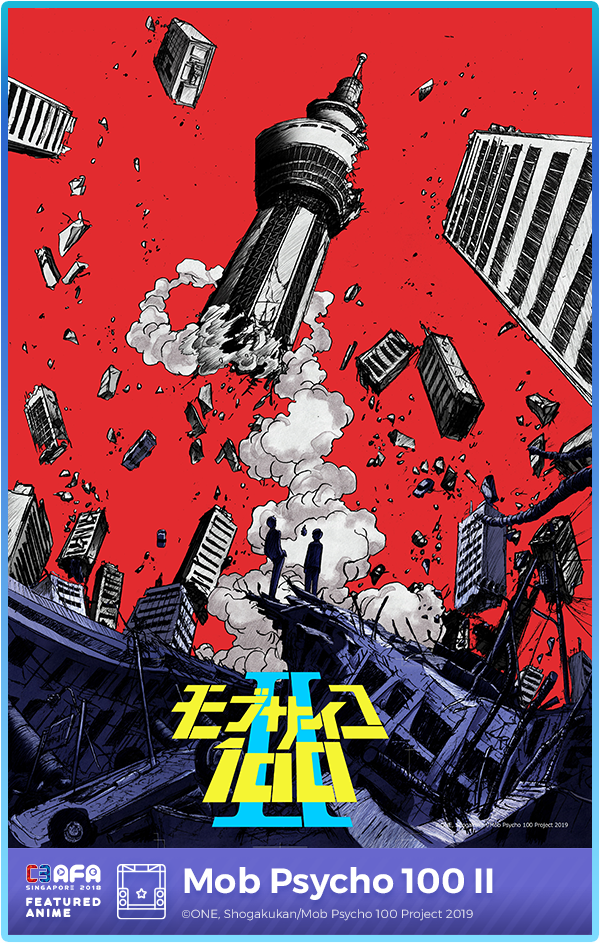 The star-studded festival grounds will welcome special guests including voice actors Rika Abe and Erii Yamazaki (who voice Hresvelgr and the Materia Sisters respectively from Frame Arms Girl), Minami Tanaka (who voices Mary Saotome from Kakegurui XX), Haruka Terui (who voices Sarah from Gundam Build Divers), Atsushi Abe (who voices Toma Kamijo from A Certain Magical Index III), Ai Furihata and Shuka Saito (who voice Ruby Kurosawa and You Watanabe from Love Live! Sunshine!!), Ai Kayano (who voices Alice from Sword Art Online Alicization), Mimori Suzuko and Momoyo Koyama (who voice Hikari Kagura and Karen Aijo from Revue Starlight) and Sumire Morohoshi (who voices Emma from The Promised Neverland).
Other guests include Eri Sasaki, a rising anisong singer who wrote, created and arranged the music for the song "Fuyubiyori", the ending theme to the popular anime, Laid-Back Camp, and nob-c, the lead character designer for The Price of Smiles – a project celebrating Tatsunoko Production's 55th Anniversary, that will air in January 2019.
Day 1 Guests Line-up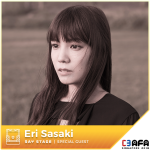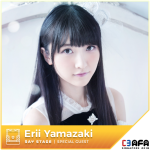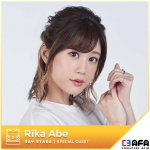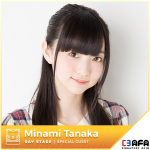 Day 2 Guests Line-up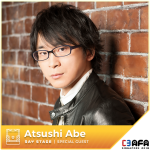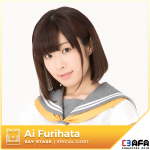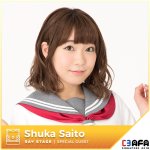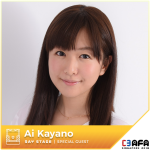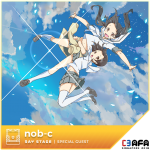 Day 3 Guests Line-up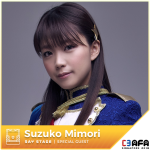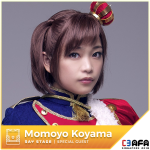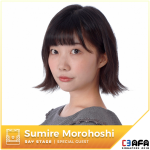 In addition to the special guests, organisers revealed the line-up of international celebrity cosplay guests at the festival. They include Angie (Malaysia), Baozi & Hana (China), Hakken (Malaysia), Kaname☆ (Japan), Siutao (Hong Kong) and Ying Tze (Malaysia). Also announced today was a new addition – HedY (Taiwan).

I Love Anisong Concerts
The line-up of performers for I Love Anisong Concerts comprises Erii Yamazaki, Shiena Nishizawa, SPYAIR, Tielle&Gemie from SawanoHiroyuki[nZk], YURiKA, EARPHONES, KISIDAKYODAN AND THE AKEBOSIROCKETS, Real Akiba Boyz, TrySail, Suzuko Mimori, angela, GARNiDELiA, May'n and nano.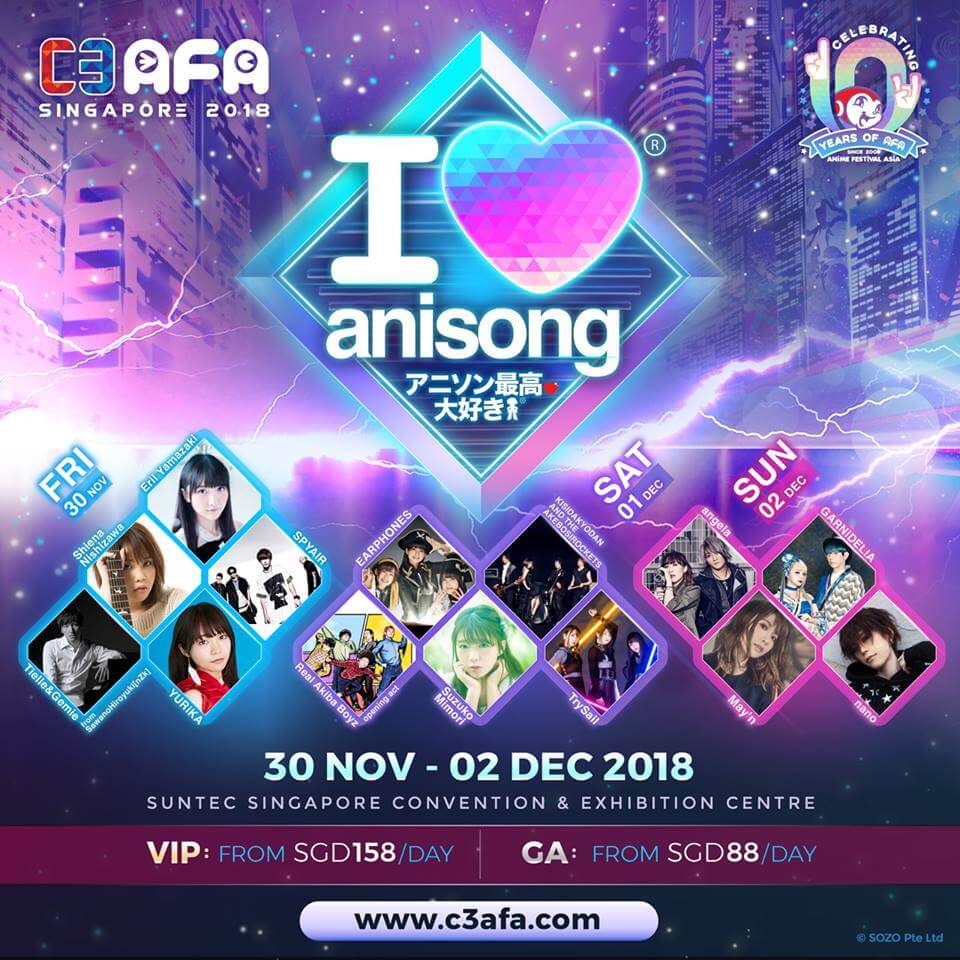 World Cosplay Summit Singapore Preliminaries
On 2 December 2018, four competing teams – Rithe & Kai, Melanie Joanne & Gearchi, Knife & Saiko, and Disco Dandy & Jesmond – will battle for the chance to represent Singapore in the Grand Finals taking place in Japan, Nagoya from 27 July to 4 August 2019.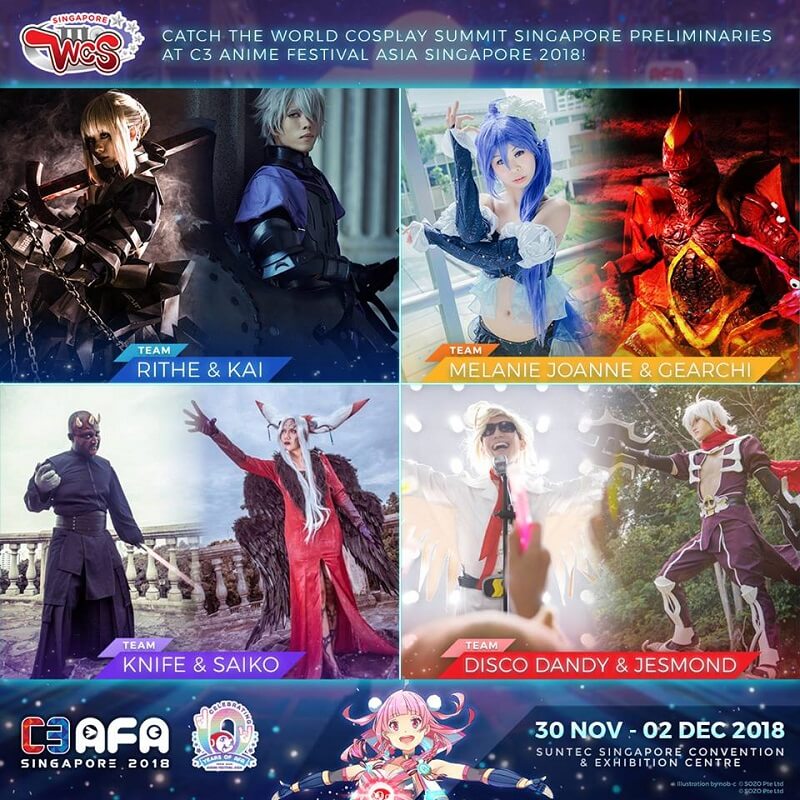 With less than a month to the festival, fans can look forward to an experiential festival of epic proportions, with the exhibition hall, the I Love Anisong concerts, stage activities, meet and greet sessions and more. More updates will be shared closer to date.
Shawn Chin, C3 AFA's Organiser and SOZO's Managing Director:
The support from Singapore, and all over the world, over the years have exceeded our expectations and we would not be here today without them. This year's line-up is a special nod to our customers, partners and artistes who have stood by the Anime Festival family, as well as new ones who have joined us in our journey. We look forward to welcoming everyone, whether it's your first time here or an avid Japanese Popular Culture fan, to experience the fun and excitement of C3AFASG.
C3 Anime Festival Asia Singapore 2018
Dates: 30 November – 2 December 2018
Location: Suntec Singapore Convention and Exhibition Centre (Levels 3 & 4)
Exhibition Timing: 10am – 8pm
For more information on the festival, please check out the official website.
ANIPLUS Asia is the official regional media partner for C3 AFA Singapore 2018.
---
Follow us for anime-related news: www.aniplus-asia.com/news

Photo credits: C3AFASG 2018

Tags :