On Argonavis' 2nd live held on 15 September 2018, it was announced that the band will work in the same way as the other original bands from the BanG Dream! franchise, whereby the characters' and voice actors' activities are linked. At the event, the band's character silhouettes and names were revealed.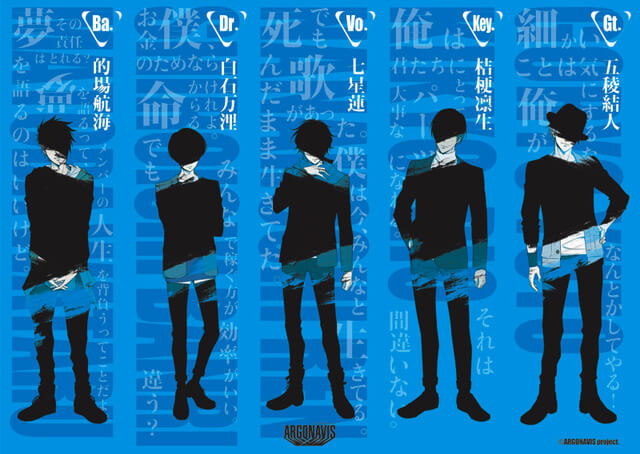 "ARGONAVIS from BanG Dream!" is a boy's band project consisting of four members (to date): Seiji Maeda, Masahiro Ito, Shuta Morishima and Daisuke Hyuga. The four of them are also voice actors who will perform live.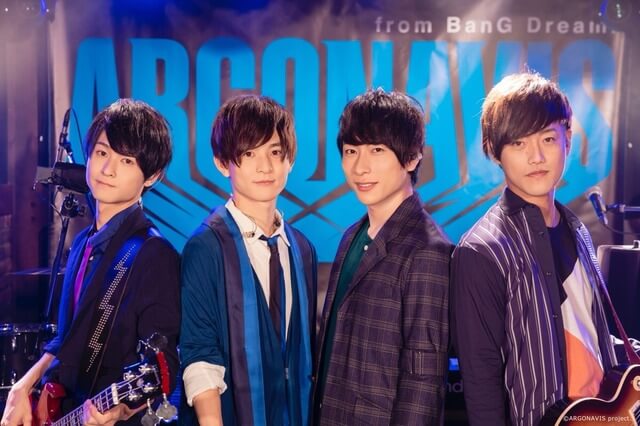 On their 2nd live, Argonavis revealed their original song "Steady Goes!" together with the other 11 cover songs they performed. With the concert in full swing, the band's vocalist's silhouette was projected as the 4th member joined in the performance, hyping up the audience.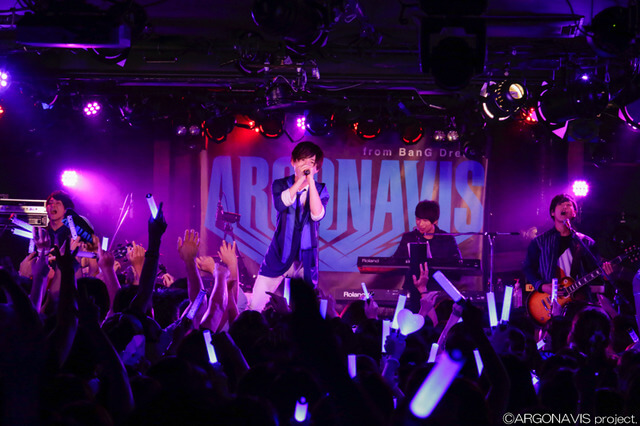 At the event, each character's silhouettes were also revealed. Here are the cast details:
Vocalist Masahiro Ito as Ren Nanahoshi
Guitarist Daisuke Hyuga as Yuto Goryo
Bassist Seiji Maeda as Wataru Matoba
Keyboardist Shuta Morishima as Rio Kikyo
The character name and silhouette for the band's drummer, Banri Shiroishi, has also been revealed with the cast yet to be announced. The band's activities will be carried out in the same way as the other bands under BanG Dream!.

Hype towards a full-scale launch for the band was raised with the multiple announcements made during the 2nd live. Lastly, details for their next live, which will take place in the same venue, Shimokitazawa GARDEN, was announced. The performers' appearance list indicated "and more…", drawing more attention to the band's future development.

ANIPLUS Asia previously collaborated with Bushiroad and brought BanG Dream! 5th☆Live Delayed Viewing to Malaysia on 18 & 19 August 2018.

Follow us for more anime-related news: www.aniplus-asia.com/news

Source: AnimeAnime

(C)ARGONAVIS project.

Tags :