The multimedia new-generation girls' band project, BanG Dream! will be holding their 6th Live, which will take place on 7 and 8 December 2018, at Ryogoku Kokugikan. The project's newest band RAISE A SUILEN will head the first day while Poppin'Party will take the second.
6th Live official banner:

On 22 September, the Tokyo Game Show (TGS) took place whereby members of Poppin'Party and Roselia made an appearance on BanG Dream!'s TGS special talk show, "PoppinRadio x Radio Shout!". At the event, the logo for the second day of 6th Live, "Let's Go!" was revealed.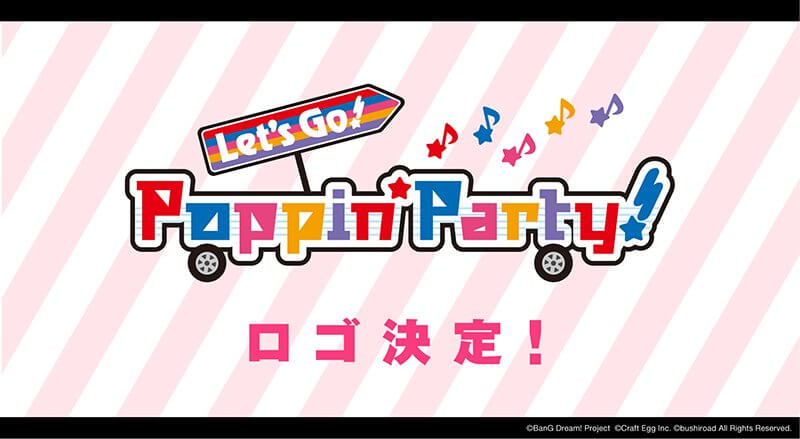 On 23 September, the 6th Live guest appearance of Miku Ito, the voice of Kokoro Tsurumaki from the band Hello, Happy World! was announced on the "Hello, Happy World! CiRCLE Broadcaster" stage talk show.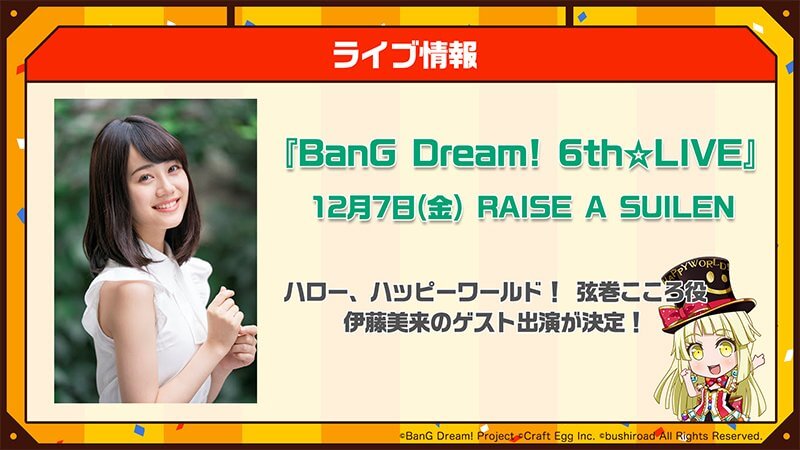 Lastly, on 25 September, the logo for the first day of 6th Live, "Brave New World", was revealed on BanG Dream!'s official YouTube account's video, featuring RAISE A SUILEN's new album "THE THIRD (TBD) 1st Live".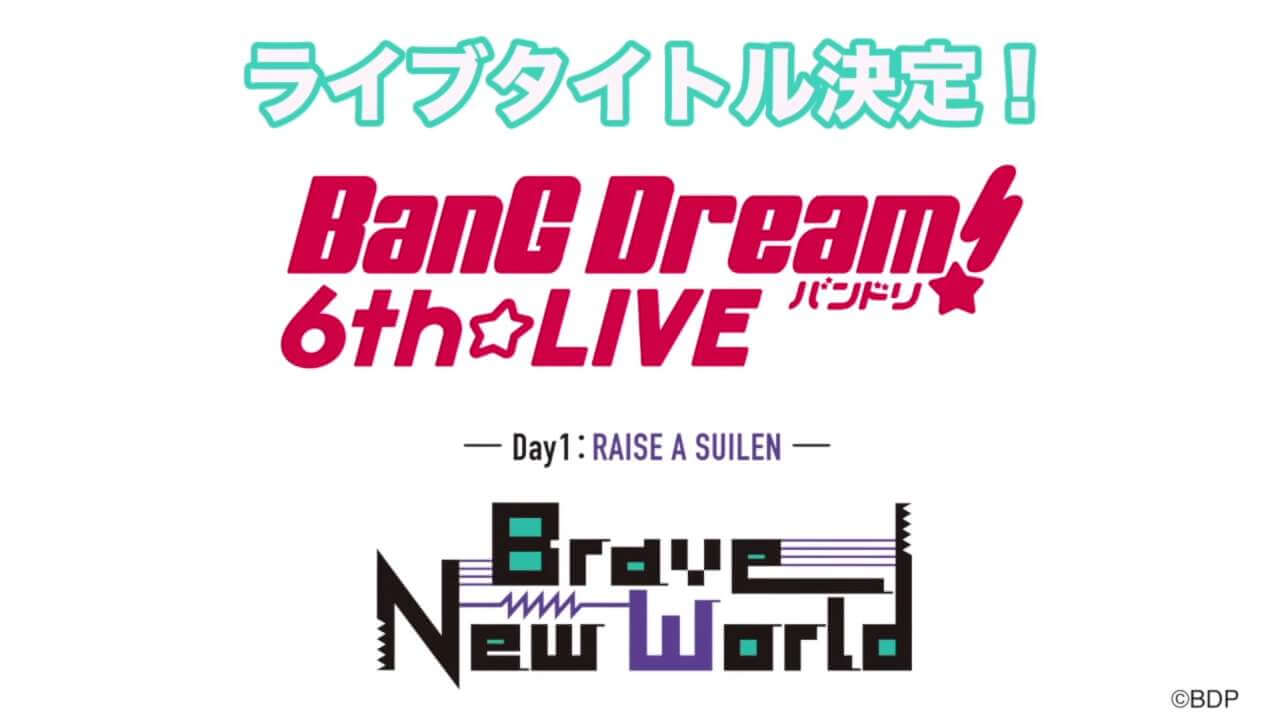 Tags :