The idol unit, Aqours, made up of the cast of Love Live! Sunshine!! had their fourth concert, Aqours 4th LoveLive! ~Sailing to the Sunshine~, on 17 and 18 November at the Tokyo Dome.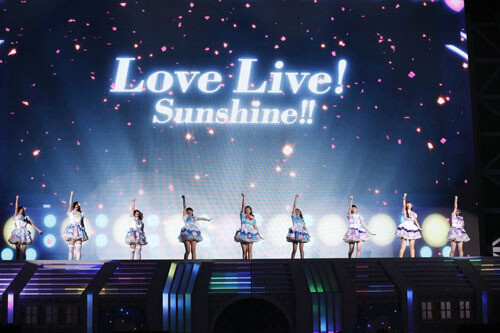 The unit have performed at the MetLife Dome (Tokorozawa, Saitama), but it is their first time at the Tokyo Dome. It is the place where μ's from LoveLive! had their final concert, and the place where Aqours has taken up the baton from their "seniors", to perform at such a large venue.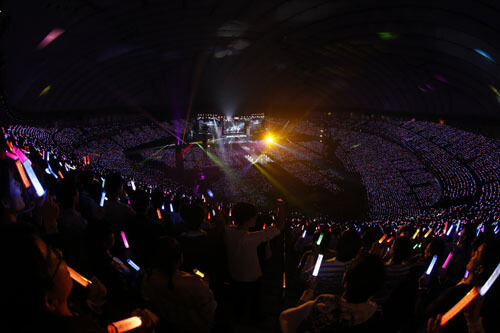 On the second day of the concert, Anju Inami, the voice of Chika Takami, shared her thoughts:
"We're finally here at Tokyo Dome! Aqours has made it. It really feels like a dream. It feels like a miracle that we're sharing this wonderful time together."
Rikako Aida, the voice of Riko Sakurauchi, also gave a comment:
"When I watched μ's perform on this stage back then, I was overwhelmed by their powerful performance and the enormity of the venue. I thought that… it was impossible for me. Now, the nine of us are standing right here. It's thanks to all your support that we've come this far. Thank you so much."
Inami also announced to the fans Aqours' debut appearance at upcoming NHK's 69th Kohaku Uta Gassen (Red and White Song Battle) and thanked everyone, saying that "it's thanks to all your support that we've come this far. I'm very grateful for this moment of joy we share right now."
The unit started their live activities upon the release of their first single, "Kimi no Kokoro wa Kagayaiteru kai?". A fictional idol unit born from the project, Aqours is also that idol unit that is made up of the nine voice actresses. Animated scenes played on the large screen behind the stage as the nine sang and danced simultaneously, synchronized with the animation. Tatsuya Kato, composer of the series' music, led an orchestra, performing the anime's BGMs during song intervals, as well as certain soundtracks such as "Kiseki Hikaru".
In addition, Saint Snow, consisting of Asami Tano as Sarah Kazuno and Hinata Sato as Leah Kazuno, made a guest appearance at the concert and performed "Awaken the power", the song of Saint Aqours Snow, a collaboration unit between Aqours and Saint Snow. The concert wrapped up with the performance of "Thank you, FRIENDS!!", the theme song of Aqours 4th LoveLive!.
---
Follow us for anime-related news: www.aniplus-asia.com/news

Source: Mantan Web

Tags :