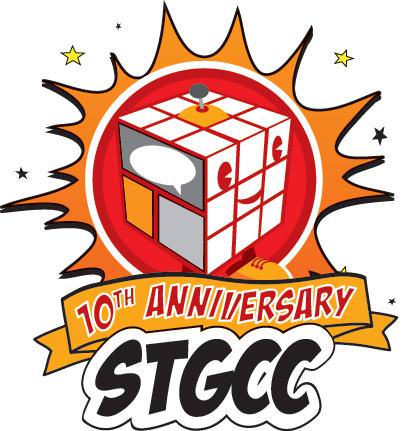 The month of September is starting to be an eventful month! Join us at both CharaExpo 2017 and The Singapore Toy, Game & Comic Convention (STGCC) 2017 this coming 9 – 10th September!
Yes, we'll be at BOTH events that weekend with special activities and goodies to give away!
STGCC is an eclectic mix of pop culture from the East and the West. Celebrating its 10th anniversary this September, STGCC is a kaleidoscope of comics, toys, games, manga, anime, cosplay and collectibles with a line-up of industry heavyweights, latest pop culture releases and non-stop stage entertainment.
This year, we will be there with not only our new eStore merchandise, but 2 exclusive products – a fully transformable DOMINATOR from Psycho-Pass & the smart toy replica of the 1/8 TACHIKOMA from Ghost in the Shell! Come join us at our booth (H7) and experience them in person! Watch the DOMINATOR transform, and interact with the TACHIKOMA! All items will be on sale at an STGCC-exclusive discounted price!
ANIPLUS members who come will be able to even check out their Criminal Coefficient at our booth and walk away with some nice freebies, so come join us!


CharaExpo returns for the 3rd time this year to bring the essence of Japanese sub-cultures – anime, manga, games, trading card games etc. – to the fans in Asia, and create opportunities for content creators to interact with their fans.
This year, Bushiroad will be celebrating its 10th anniversary and feature its various trading card game tournaments as well as its latest contents for visitors to enjoy, and will consist of 3 main components – Exhibition, Main Stage and Trading Card Game area.
We will have a counter there where you'll be able to join us in our "Great Friends Search!", a Kemono Friends-themed activity where we will be giving away premium Kemono Friends mini character standees!
ANIPLUS members will also get special limited freebies by showing us your favourite Attack on Titan Season 2 episode, so drop by our counter (near the entrance)!

Tags :