The annual ANIPLUS Holiday Special returns!
Enjoy marathons of the best 2018 simulcast series that aired on ANIPLUS from 22 December to 1 January 2019, every day from 18:00 [17:00 id/th].
In addition, the OVA episode of Steins;Gate 0 #24 premieres on 23 December 22:35 [21:35], right after the marathon of Steins;Gate 0.
We will have more updates for the Holiday Special, so do stay tuned.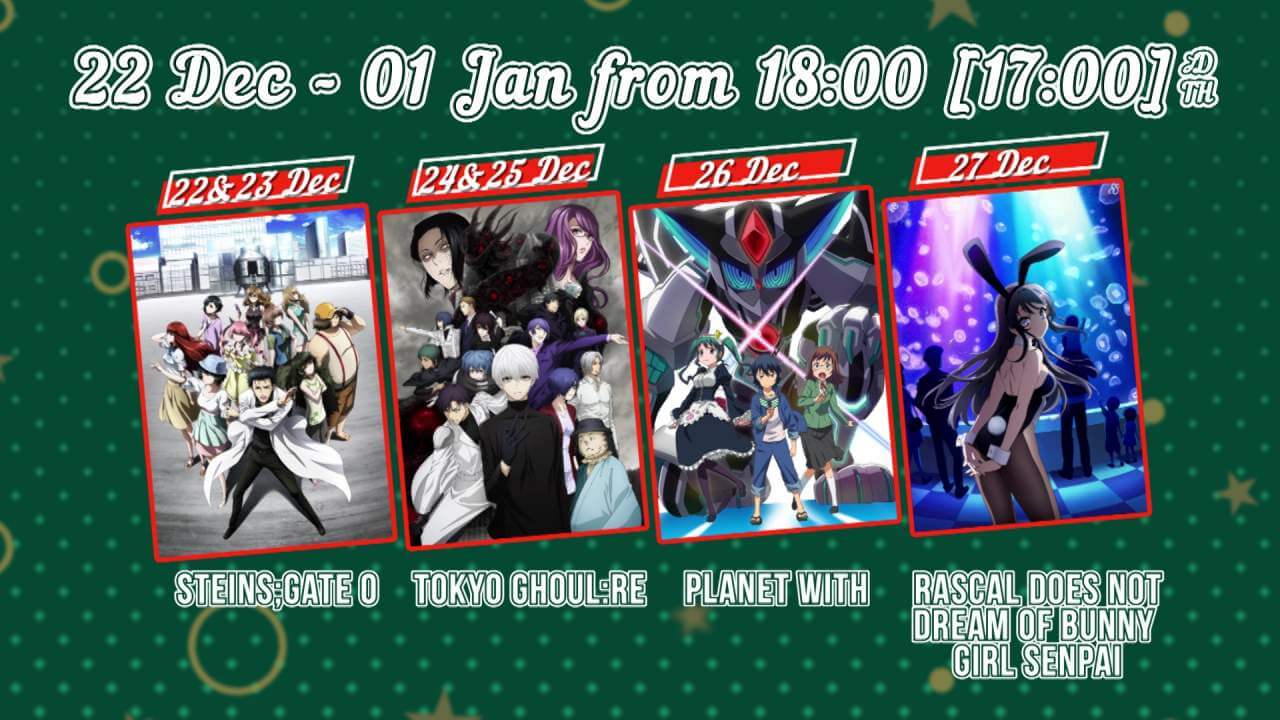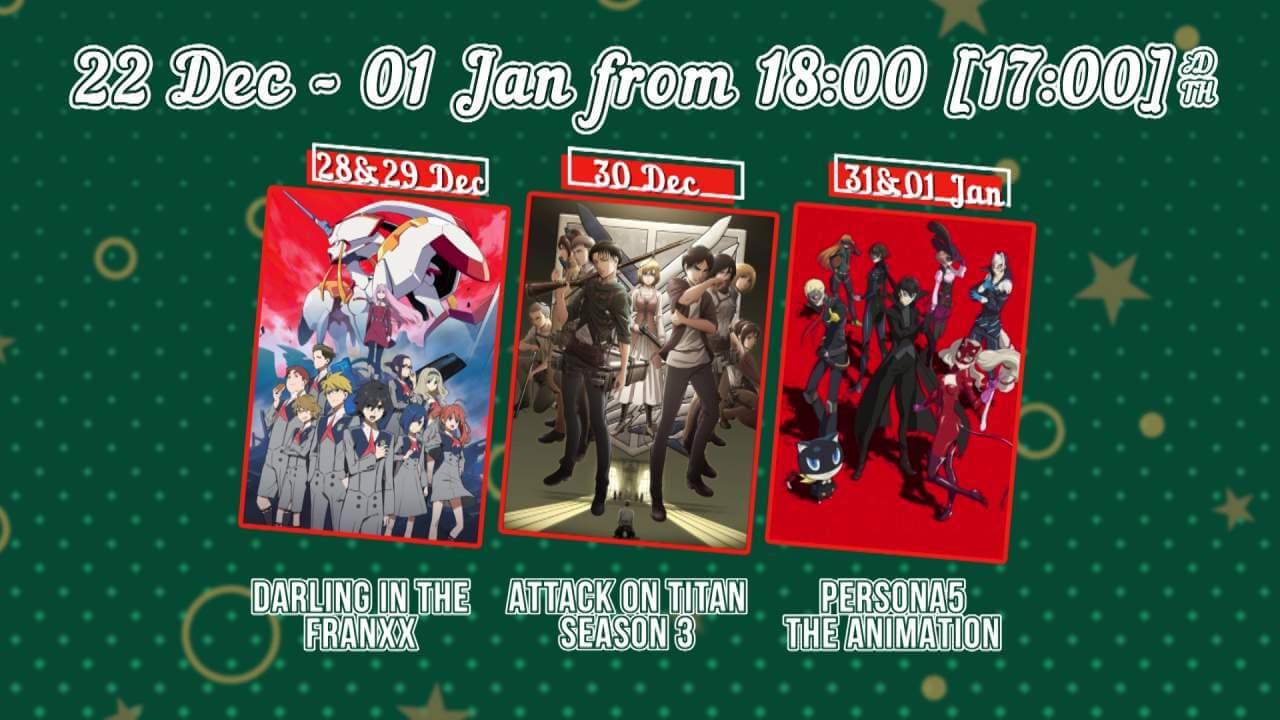 ANIPLUS Holiday Special 2018 
22 Dec to 1 Jan 2019, From 18:00 [17:00 id/th]
22 Dec, Sat: Steins;Gate 0 [#01 – 12]
23 Dec, Sun: Steins;Gate 0 [#13 – 23, follow by #24 OVA]
24 Dec, Mon: Tokyo Ghoul:re [#01 – 12]
25 Dec, Tue: Tokyo Ghoul:re [#12 – 23, follow by #24 finale simlucast]
26 Dec, Wed: Planet With
27 Dec, Thu: Rascal Does Not Dream of Bunny Girl Senpai
28 Dec, Fri: DARLING in the FRANXX [#01 – 12]
29 Dec, Sat: DARLING in the FRANXX [#13 – 24]
30 Dec, Sun: Attack on Titan Season 3
31 Dec, Mon: PERSONA5 the Animation [#01 – 13]
01 Jan, Tue: PERSONA5 the Animation [#14 – 26]
---
Follow us for anime-related news: www.aniplus-asia.com/news

Tags :