ANIPLUS Asia will be at STGCC on 8 – 9 September 2018!
The Singapore Toy, Game & Comic Convention (STGCC) is an eclectic mix of pop culture from the East and the West. They offer a kaleidoscope of comics, toys, games, manga, anime, cosplay and collectibles with a line-up of industry heavyweights, latest pop culture releases and non-stop stage entertainment. Attendees get to score limited edition drops, coveted autographs from celebrated comic artists and rare selfies with popular cosplay personalities, and geek out as you experience the best of pop culture that they have to offer.
This year, ANIPLUS Asia will bring our whole new line up of merchandise to STGCC, and many more! Visit us at our Booth A3!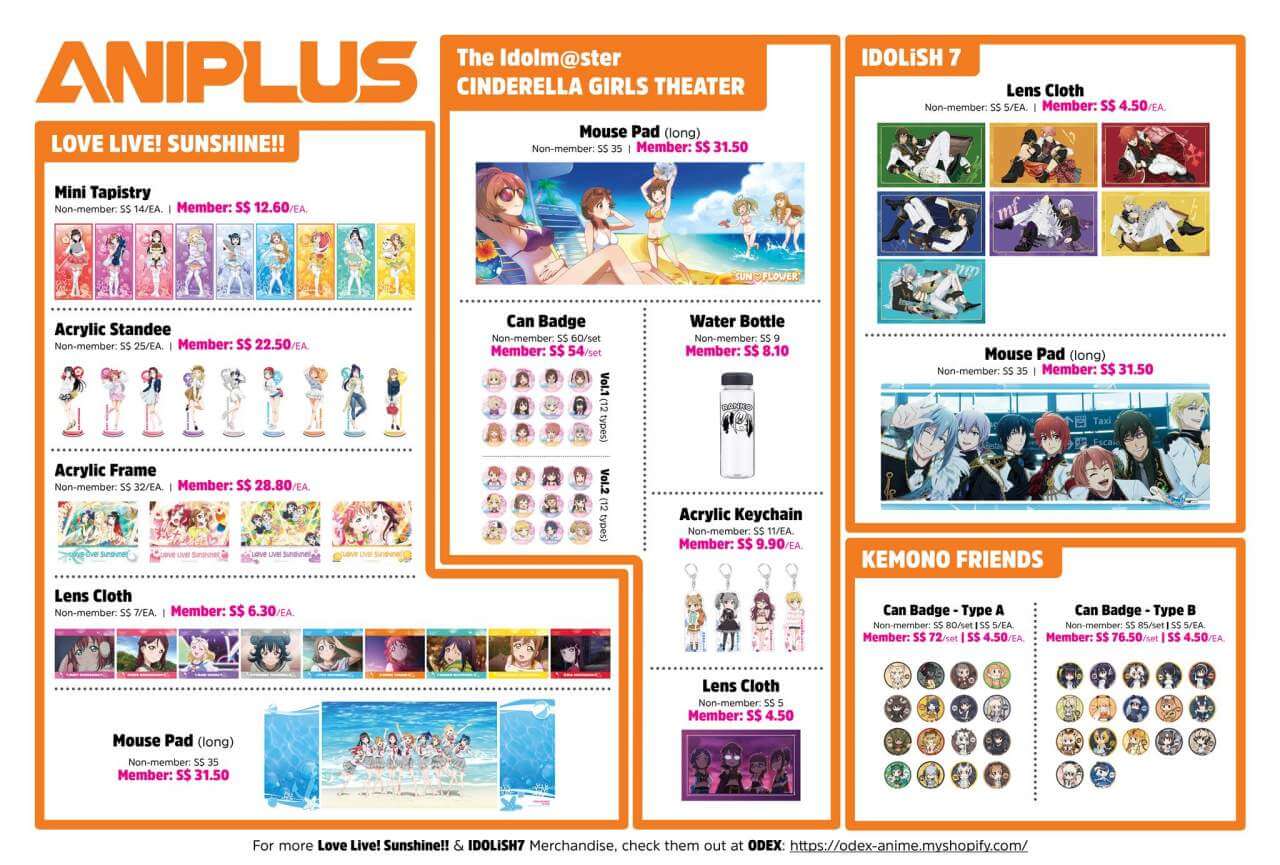 ANIPLUS Asia is also bringing back the Dominator replica that came straight out from the all-time favourite Sci-fi & Action anime, PSYCHO-PASS, to STGCC!
Come and experience it first-hand!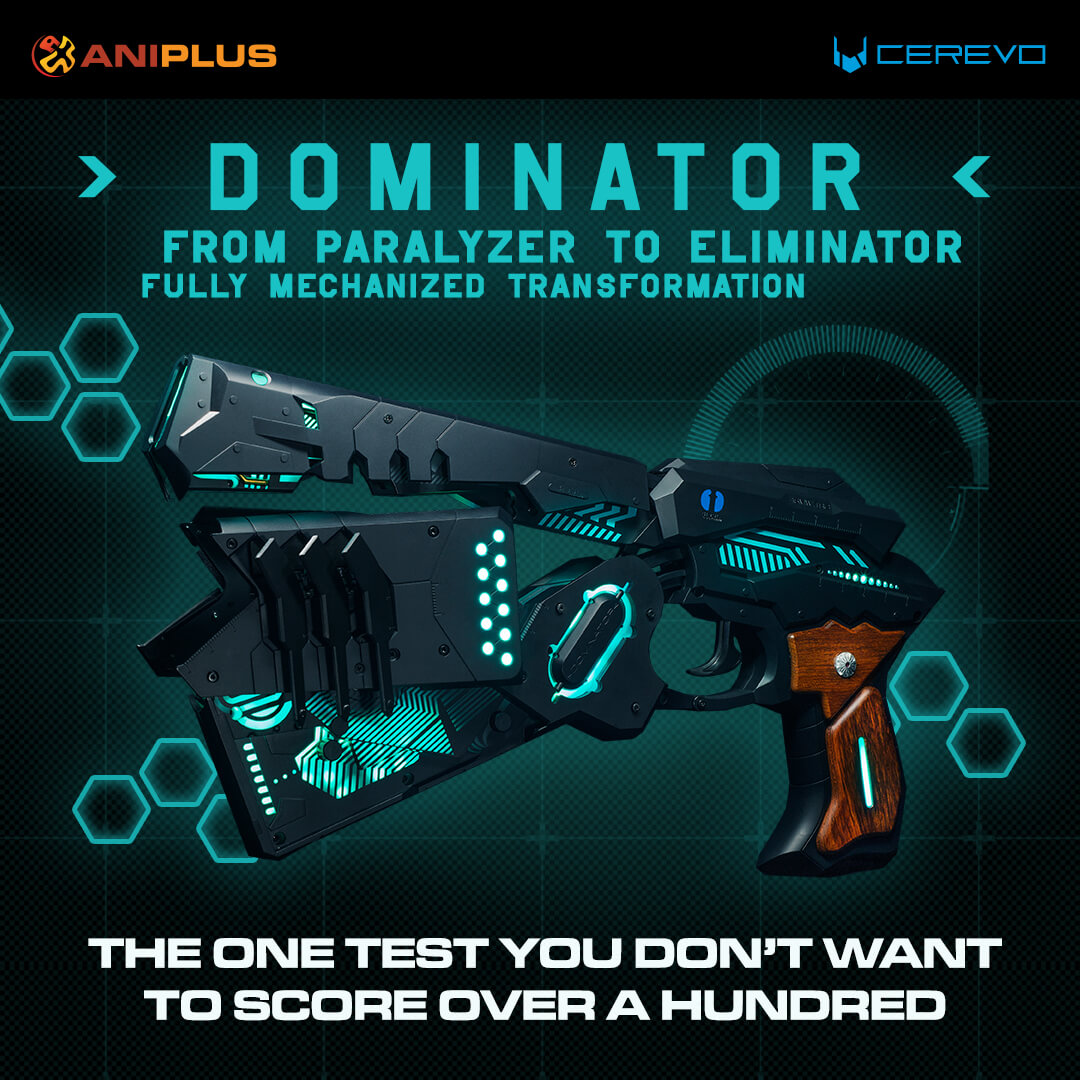 Last but not least, join us in the following activities and get our Attack on Titan Season 3 Posters*!
*Limited Stock
Tip: Screenshots makes your life easier 😉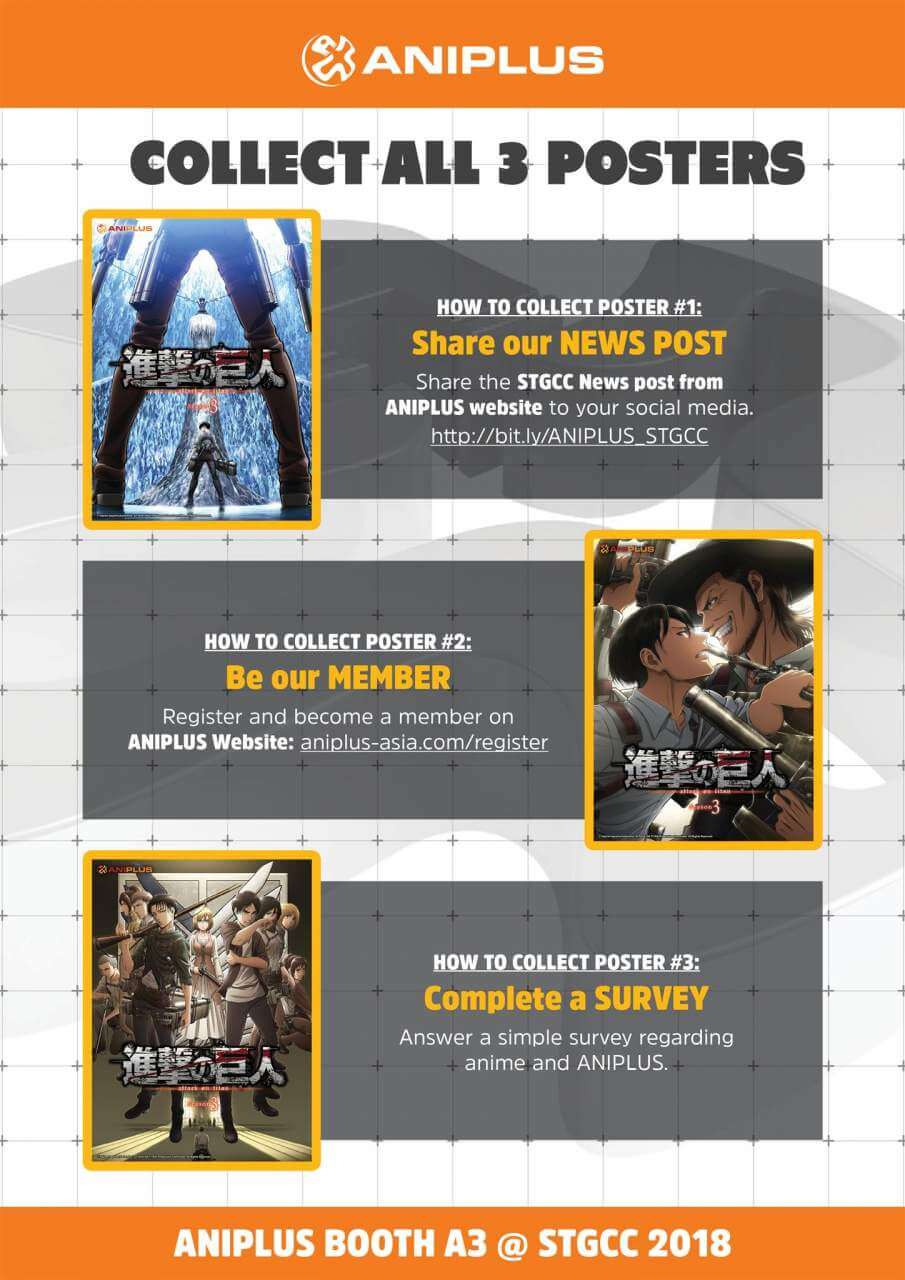 Remember to find us
at Booth A3!
Tags :