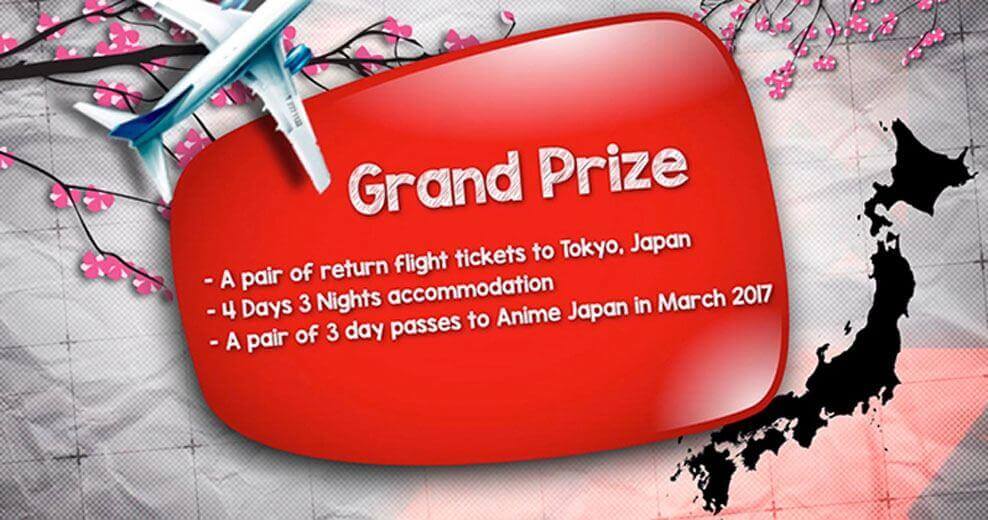 Calling all anime fans to participate in Anime in myLife, a campaign by anime fans for anime fans!
The campaign was introduced by ANIPLUS since June 2015 to encourage anime lovers to share their passion for anime and be rewarded for their talent.
The grand prize winner for Anime in myLife 2016 will be treated with a trip to Tokyo, completed with accommodation and a pair of admission passes to Anime Japan 2017!
In Burst 1, we have Nurdini from Malaysia who won the DRAW category, with Suci from Indonesia as a runner up. In the FILM category, Rei from Malaysia came out as the winner, with Katherin Mariano from the Philippines as the runner up. Seri Ayuni from Singapore won the SNAP category, with Ljay M.A from the Philippines following close behind.
For Burst 2, Lim Jia Yin from Malaysia won the DRAW category, with Gia from the Philippines as runner up. Ralph Carlo from the Philippines and Rei Lim from Malaysia are the winner and runner up respectively for the FILM category. For the Snap category, Lian Wei Lin and Derrick Koh from Singapore are the winner and runner up respectively.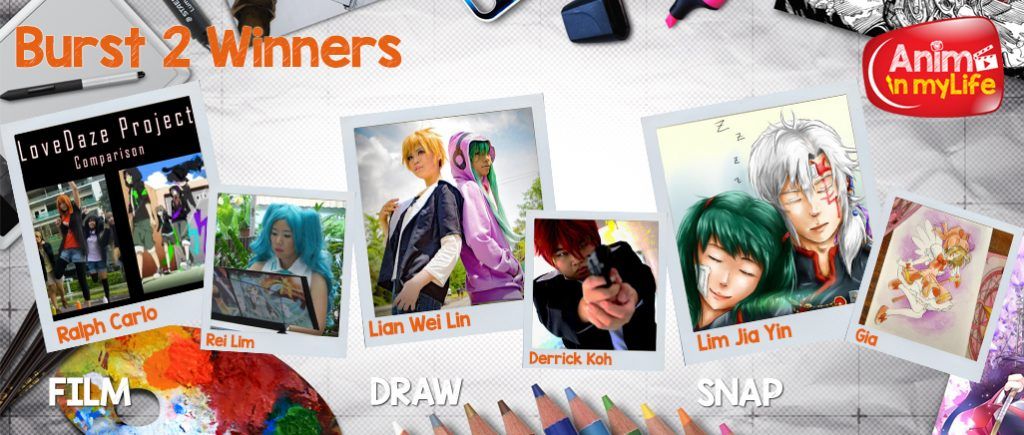 The latest results from Burst 3, we have Dean Fathony from Indonesia and Karen A.Dangco from the Philippines as the winner and runner up respectively in the DRAW category. NYA HASHIMOTO and Joan Casey from the Philippines emerged the winner and runner up respectively for the FILM category. As for the SNAP category, we have Aoni from Singapore emerging as the winner, and Fanny from Indonesia emerging as the runner up.

Burst 4 is happening right now, and this is your last chance to win the grand prize to Japan! Wait no more and submit your entry to Anime in myLife now!

For more information, visit: https://www.aniplus-asia.com/anime/.

Tags :