Music broadcasting company USEN released their "2018 USEN Hit Ranking", which was gathered independently from a combination of on-air performance and listener requests. Read on to find out who is top for the year.
---
Number one is Red Swan. The opening theme song for "Attack on Titan Season 3" is by the two music titans Yoshiki and Hyde. The duo will be making their appearance at the upcoming 69th Kohaku Uta Gassen.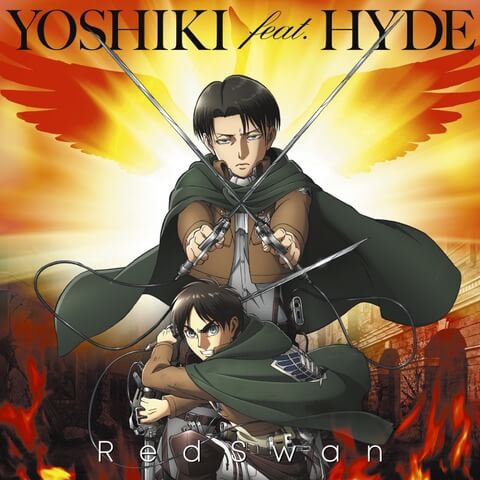 Number two is uchiage hanabi, the theme song by Daoko x Kenshi Yonezu for the animated movie "Fireworks". The popular music video is #1 in the music division for "YouTube Rewind Domestic Top Trend 2017". It is also a high-ranked song karaoke rankings.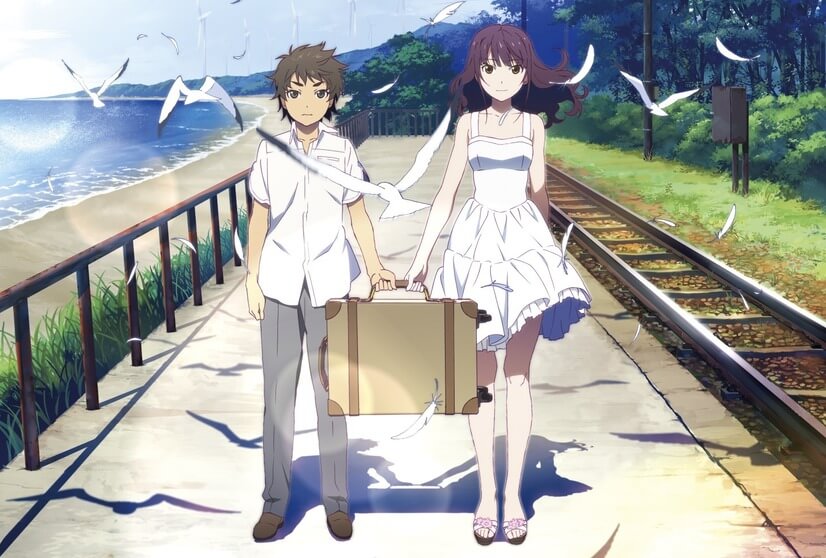 Number three is Soup by female singer/voice actor Rica Matsumoto, who is most well known for playing Satoshi in the Pokemon series. Soup is the theme song for the movie "umare kawari no mura". It has continued to be a hit on USEN ever since its release in November 2015.
Number four is the theme song Breath (Porno Graffitti) for "Pokémon the Movie: Everyone's Story" and number five is Topaz love (KinKi Kids), the ending theme song for the TV anime "Time Bokan 24".
Other anisongs in the ranking include for LAST GAME (Zwei) for TV anime "Steins;Gate 0", Doraemon (Gen Hoshino) for "Nobita's Treasure Island", Iris and ryusei (Aoi Eir) for TV anime "Sword Art Online Alicization" and "Sword Art Online Alternative Gun Gale Online.
USEN HIT Ranking 2018
01 – Red Swan (YOSHIKI feat. HYDE) [Attack on Titan Season 3]
02 – uchiage hanabi (Daoko x Kenshi Yonezu)
03 – Soup (Rica Matsumoto)
04 – Bless (Porno Graffitti)
05 – Topaz love (KinKi Kids)
06 – shinka riron (BOYS AND MEN)
07 – Kamikaze Express (Takuto x Miyakawakun)
08 – Dracaena (Ai Otsuka)
09 – ame ga furu kara niji ga deru (SKY PEACE)
10 – Iris (Aoi Eir)
11 – Doraemon (Gen Hoshino)
12 – Hope (Namie Amuro)
13 – kakattekoi yo (NakamuraEmi)
14 – Peace Sign (Kenshi Yonezu)
15 – Fanfare (sumika)
16 – tomoshibi no manimani (Nao Toyama)
17 – Start Dash! (Johnny's West)
18 – Update (miwa)
19 – rei -ZERO- (Masaharu Fukuyama)
20 – Theme of Mirai (Tatsuro Yamashita)
21 – ryusei (Aoi Eir)
22 – shunkashuto (sumika)
23 – Pride (Yu Takahashi)
24 – Long Hope Philia (Masaki Suda)
25 – CheerS (ClariS)
26 – Remember Me (Kavka Shishido feat. Tokyo Ska Paradise Orchestra)
27 – FIRE GROUND (Official HIGE DANdism)
28 – sadame (First place)
29 – LAST GAME (Zwei) [Steins;Gate 0]
30 – Sirius (BUMP OF CHICKEN)
---
Tags :