Genre: Action, Fantasy, Game, SupernaturalEpisodes: MovieDuration: 1hr: 13mRated: Rated 13
The Chaldea Security Organization was formed as a special agency tasked with monitoring a world that can't be seen or fathomed with magic or science alone and preventing the ultimate downfall of mankind. But, all of a sudden, the future Chaldea has been monitoring disappears, and that It comes to light that mankind will go extinct in 2017.
EPISODES
CHARACTERS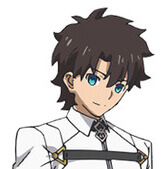 Fujimaru Ritsuka
One of the Masters belonging to Chaldea.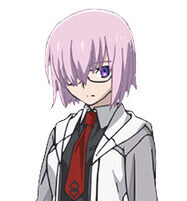 Mash Kyrielight
Also known as Shielder, is the first Servant in Fate/Grand Order and the only Shielder class in the Fate franchise. A Chaldea clerk, who underwent a possession union with a Servant. This is called a Demi-Servant.
CREW
Illustrator
Hitoshi Nanba

Director
Takashi Takeushi

Artists Voice
Nobunaga Shimazaki as Ritsuka Fujimaru; Rie Takahashi as Mash Kyrielight

Artists Ending
"Shikisai" by Maaya Sakamoto