Genre: Action, MysteryEpisodes: 12Rated: Rated 16
Second season of Bungo Stray Dogs. Dazai Osamu, once became a member of the gifted (with abilities) underground group, Port Mafia together with Ango and Odasaku. Days later, Ango went missing, and Dazai began investigating. And he later on knew that the case is related to the illegal group Mimic. The rivalry between Detective Agency and Port Mafia continues and an international group called Guild joined the strife.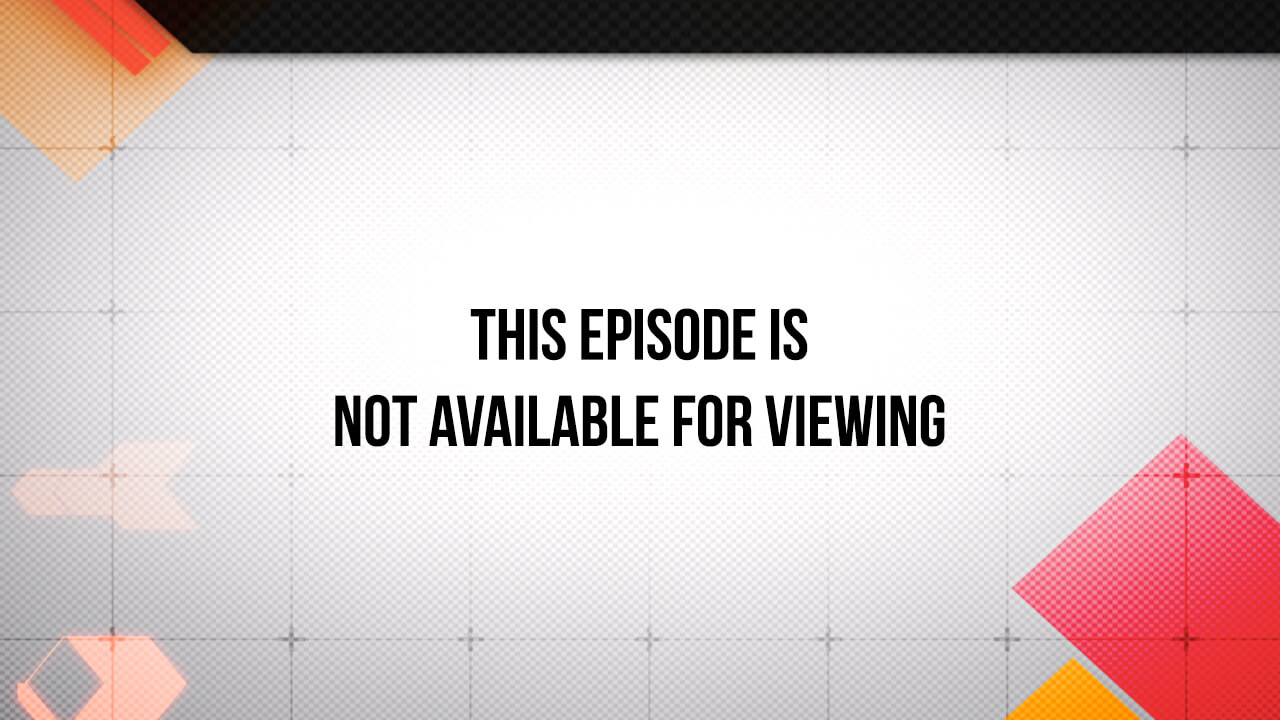 EPISODES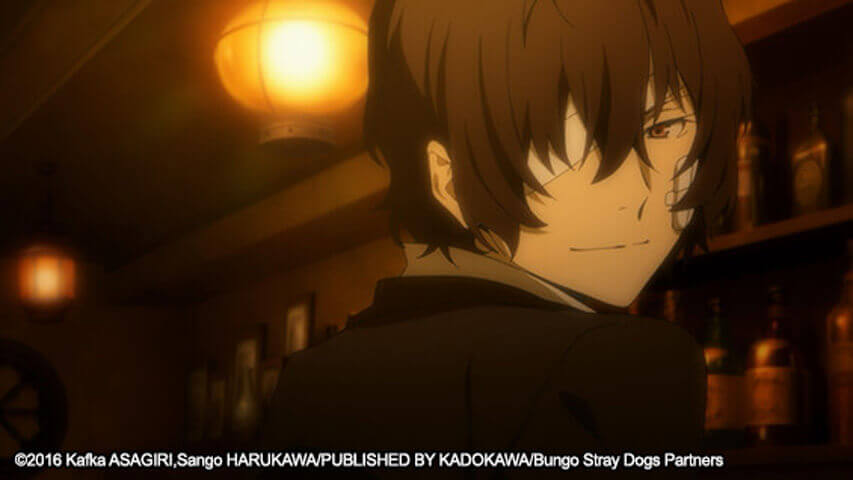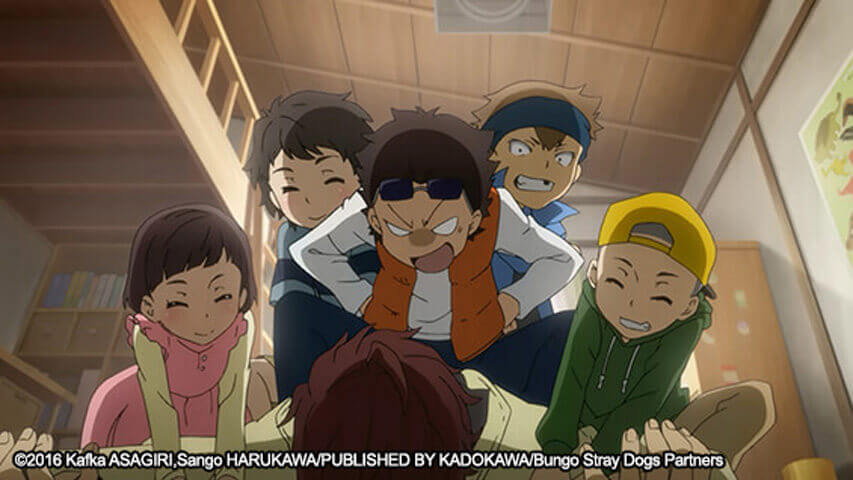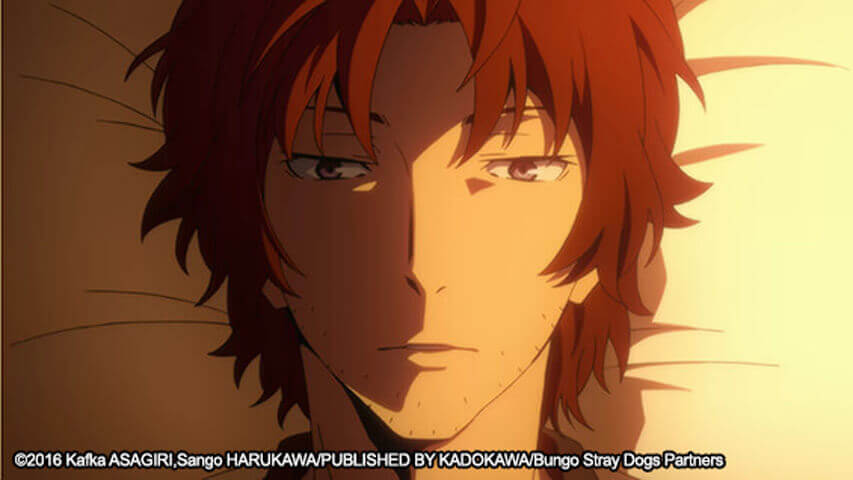 #3 A Room Where We Can Someday See The Ocean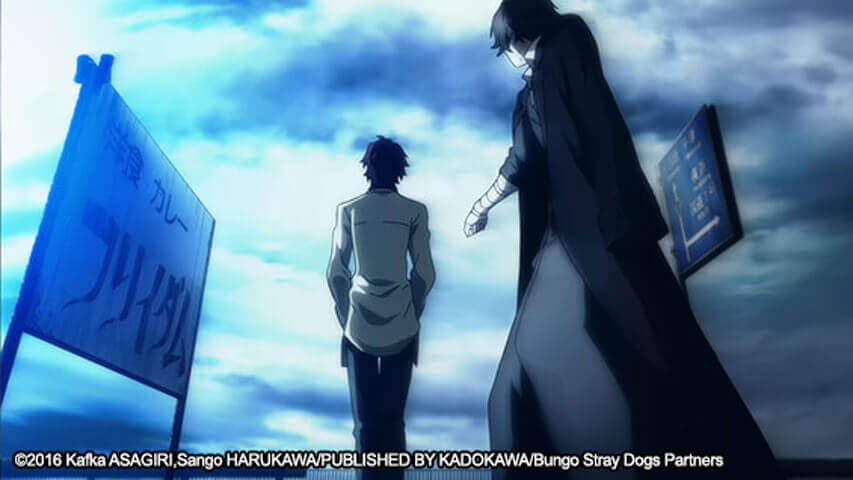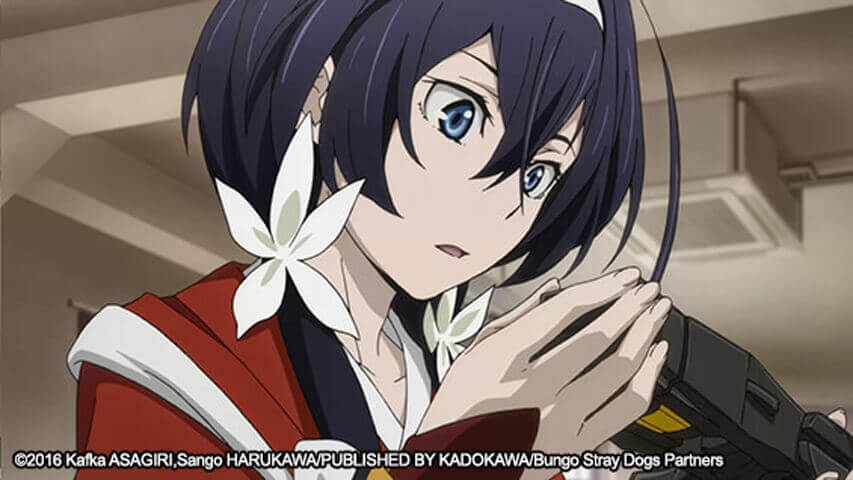 #5 Three Companies Conflict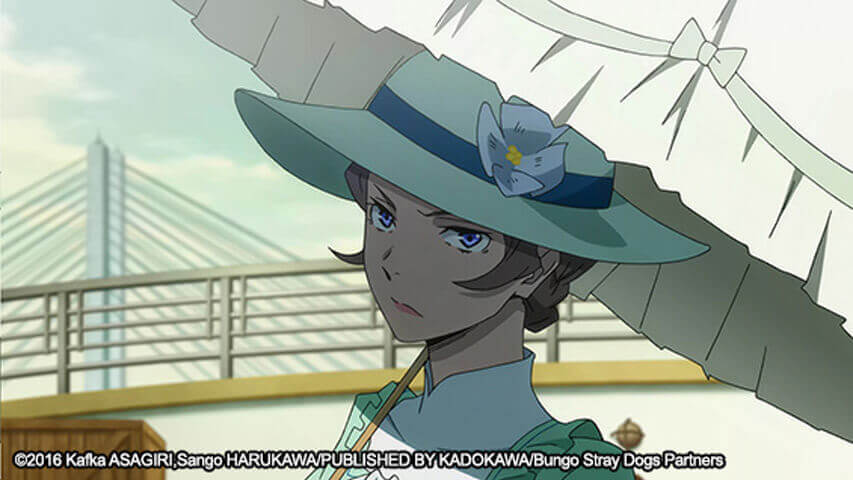 #6 The Strategy of Conflict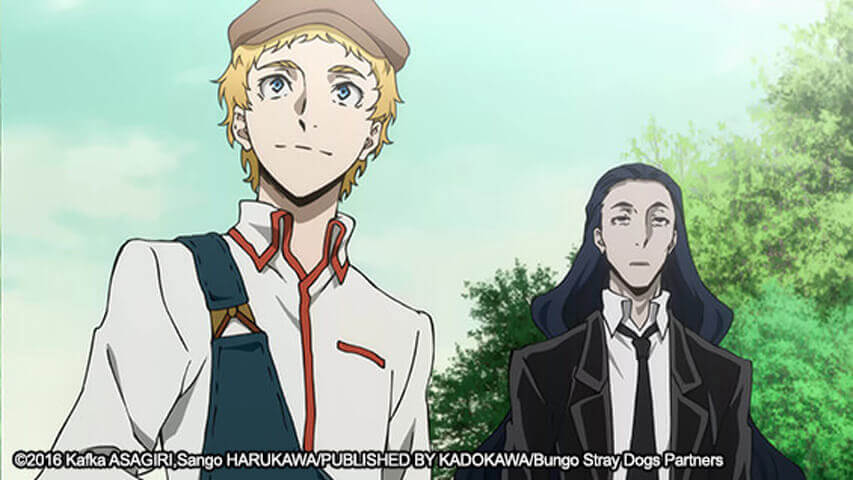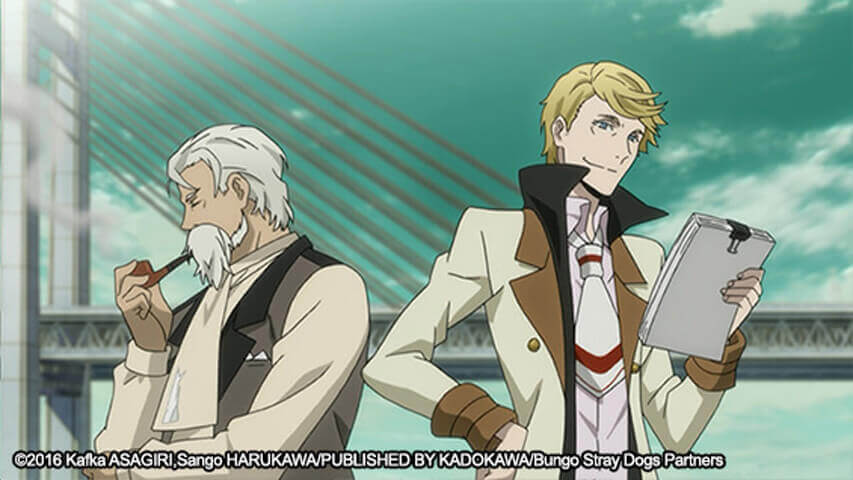 #8 Though the Mind May Be Wrong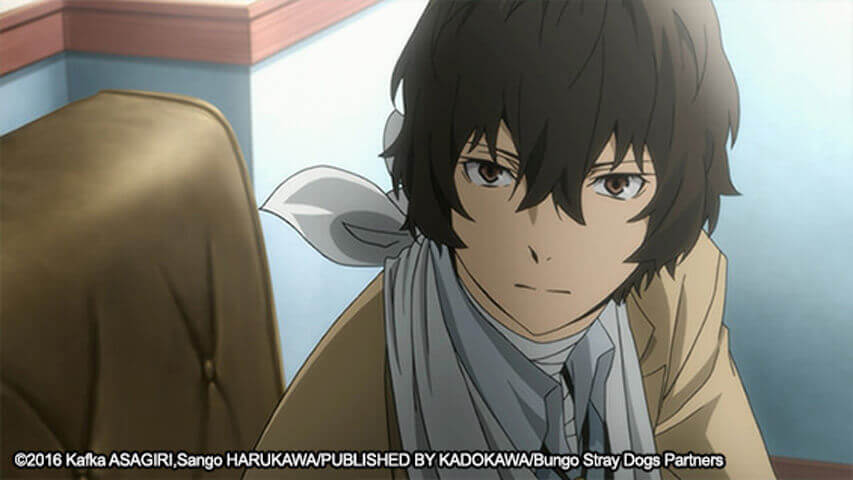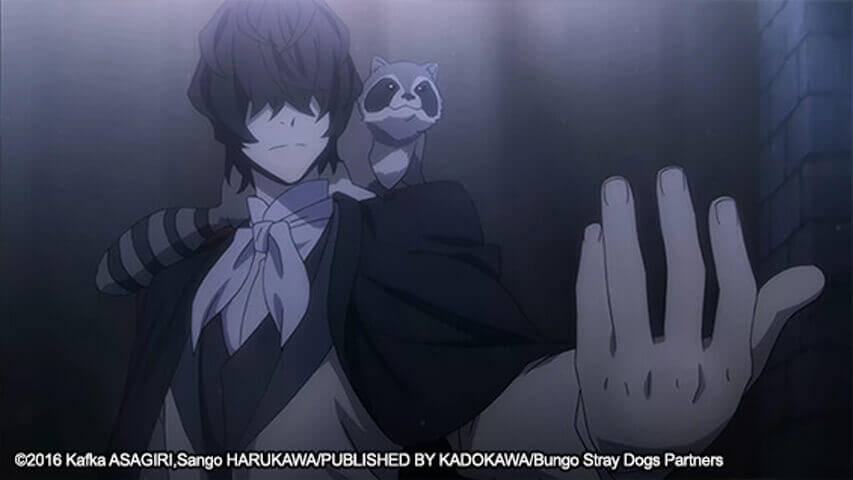 #10 Moby Dick, Swimming in the Sky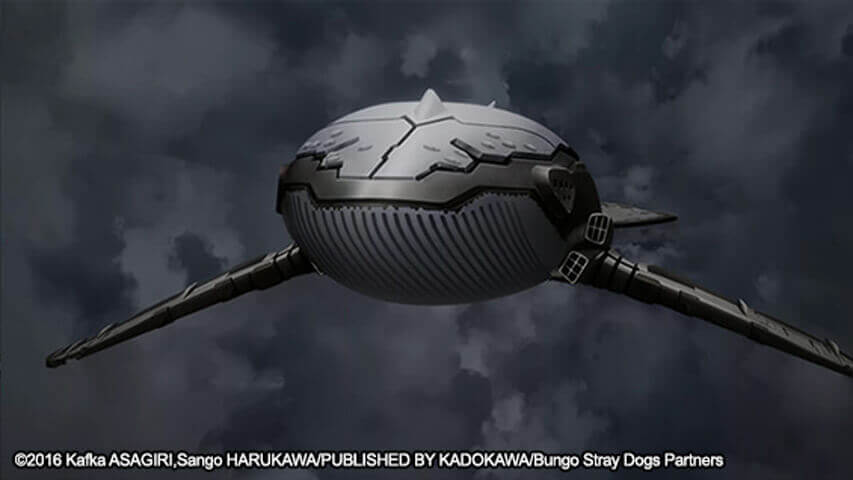 #11 Rashomon, the Tiger and the Last Emperor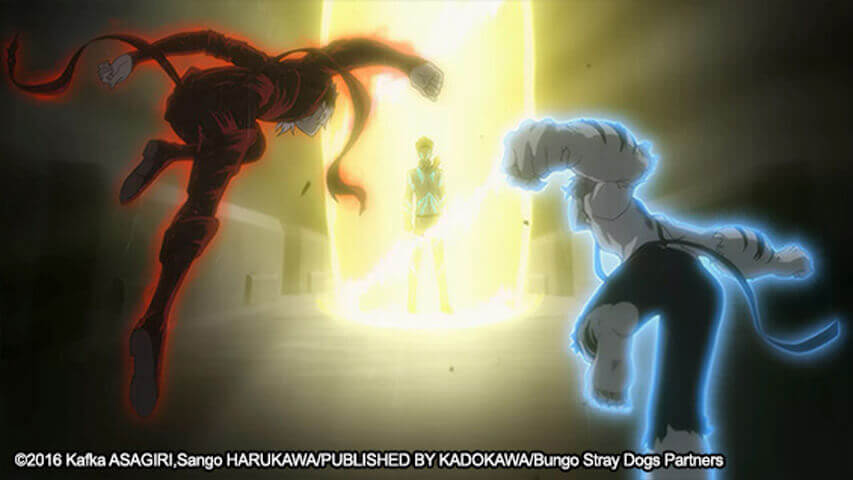 #12 If I May Shed Away My Burden Now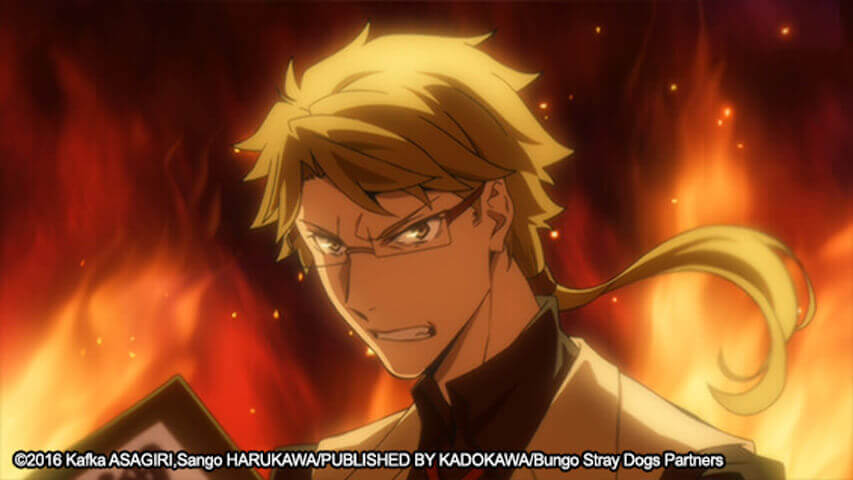 CHARACTERS

Nakajima Atsushi
A boy abandoned by an orphanage, he rescues the suicidal detective, Dazai Osamu, and is inducted into the detective agency that solves supernatural cases.
Dazai Osamu
A sharp and mysterious detective. A suicide enthusiast who often jokes around with his colleagues.

Kunikida Doppo
An idealist who always writes down all the events happened in the past and to happen in the future. He hates when things don't do as they are planned and wants to get everything done perfectly. For some reason, he makes a good partner for Osamu. His ability is Lone Poet.

Edogawa Ranpo
With a great skill of deduction, Ranpo solves the cases that even the police can't. He has high self-esteem but sometimes comes under fire for his childish behaviours. His ability is Super Deduction.

Yosano Akiko
The medic of the Armed Detective Agency. She heals the other members' wounds from missions with her ability called Thou Shalt Not Die. But this works only when the person is half dead so she injures them herself.

Fukuzawa Yukichi
The founder of the Armed Detective Agency. Yukichi is the one who leads the group and makes the last decision. He cherishes his members, and his ability only works on them. It's called All Men Are Equal.

Akutagawa Ryunosuke
A cold-hearted member of Port Mafia who doesn't even care about other members' lives. He is the leader of a group called 'Black Lizard' and used to be a subordinate of Osamu. His ability is Rashomon.
CREW
Illustrator
Hirata Ryou

Director
Igarashi Takuya

Artists Voice
Uemura Yuto as Nakajima Atsushi; Miyano Mamoru as Dazai Osamu; Hosoya Yoshimasa as Kunikida Doppo; Kamiya Hiroshi as Edogawa Ranpo; Shimamura Yu as Yosano Akiko; Koyama Rikiya as Fukuzawa Yukichi; Ono Kensho as Akutagawa Ryunosuke

Artists Opening
"Reason Living" by SCREEN mode

Artists Ending
"Kaze ga Fuku Machi" by Luck Life