Genre: Comedy, Music, Slice of LifeEpisodes: 12Rated: Rated PG
Hitori Gotoh, "Bocchi-chan," is a introverted and shy girl who'd always start her conversations with "Ah..." She picked up the guitar during middle school, in hopes to join a band for an opportunity to shine. But because she had no friends, she ended up practicing for six hours every day, all by herself.
Becoming a skilled guitar player under the internet pseudonym "Guitar Hero", she fantasizes about performing at her school's cultural festival concert. However, not only could she not find any bandmates, she still hasn't made a single friend even until she entered high school!
One day, she encounters Nijika Ijichi, the drummer in Kessoku Band, and her everyday life begins to change...
EPISODES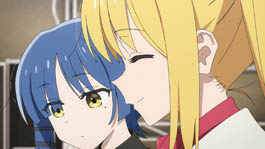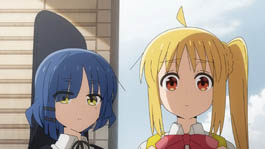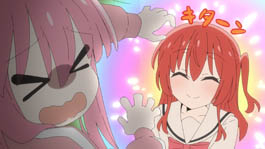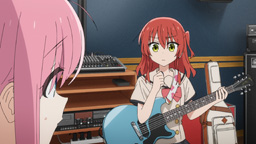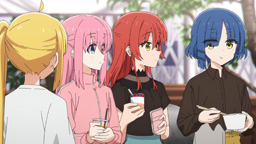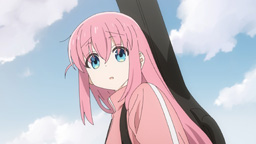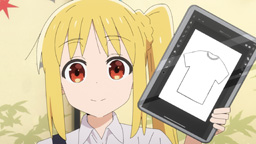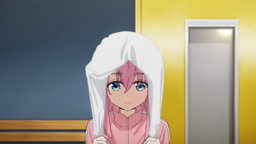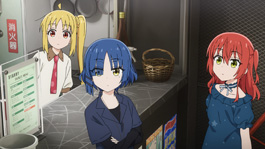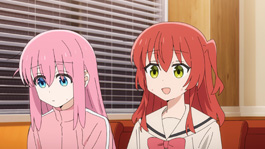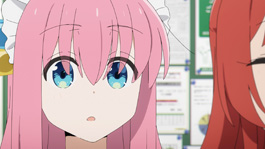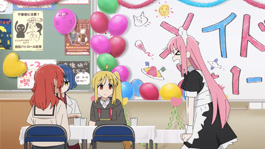 #12 Morning Light Falls on You
CHARACTERS

Hitori Gotoh


Nijika Ijichi

Ryo Yamada


Ikuyo Kita

CREW
Illustrator
Kerorira

Original Author
Aki Hamaji

Animation Studio
CloverWorks

Director
Keiichiro Saito

Series Composition
Erika Yoshida

Script
Erika Yoshida

Artists Voice
Yoshino Aoyama as Hitori Gotoh
Sayumi Suzushiro as Nijika Ijichi
Saku Mizuno as Ryo Yamada
Ikumi Hasegawa as Ikuyo Kita

Artists Opening
"Seishun Complex" by Kessoku Band