Voice actor girls' band Roselia has announced their upcoming live concert event "Vier", which will take place on 7 November, at Shinagawa Stellar Ball. Satomi Akesaka, voice of the band's keyboardist Rinko Shirokane, has graduated from the franchise on 17 September. The remaining members have decided to continue their activities as a four-piece band until Akesaka's successor joins.
Roselia is a voice actor girls' band born from BanG Dream!, a new-generation girls' band multimedia project, which consists of several elements such as anime, game and live performances.
The band held their first fan meeting event on 17 September at Culttz Kawasaki. The event which consisted of both variety and mini-concert parts took place twice, one in the noon and the other at night. Fans at the venue and watching the live stream across the world were all swept into the tide of excitement.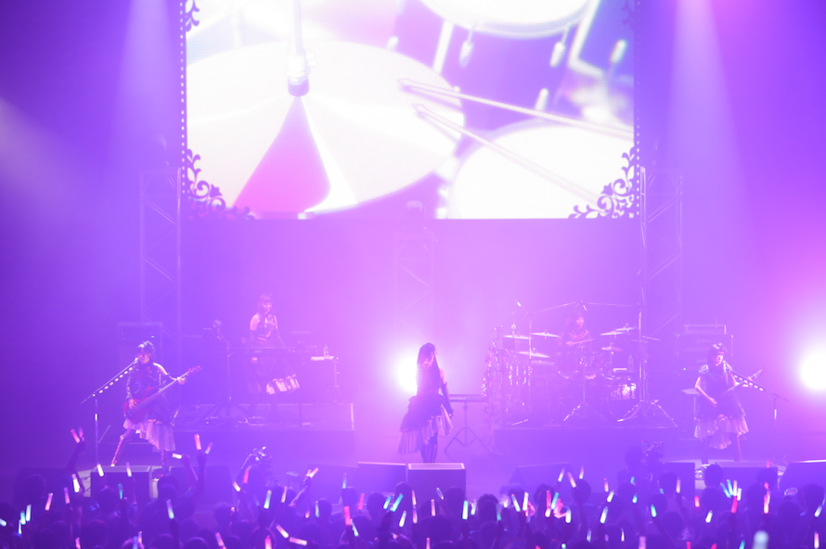 This event marked the final appearance for the Akesaka, as she graduated from the band due to sudden hearing loss. A surprise letter-reading segment from the other members which took place on the second appearance brought tears to many fans.

At the event, Roselia announced that they will resume band activities with four members until the new member joins. With the permission from fans who were present, "Vier", which was planned take place on 7 November, will change from a talk event to a live concert.

The ticket balloting coupons for "Vier" will be included in the November 2018 volume of "Gekkan Bushiroad". A long queue formed in front of the pre-order booth right after the fan meeting. Roselia's events are so popular such that they're sold-out every time, and it seems that popularity will only grow.

ANIPLUS Asia previously collaborated with Bushiroad and brought BanG Dream! 5th☆Live Delayed Viewing to Malaysia on 18 & 19 August 2018.

Follow us for more anime-related news: www.aniplus-asia.com/news

Source: AnimeAnime

(C)BanG Dream! Project (C) Craft Egg Inc. (C) bushiroad All Rights Reserved. (C) Bushiroad Music 2017

Tags :