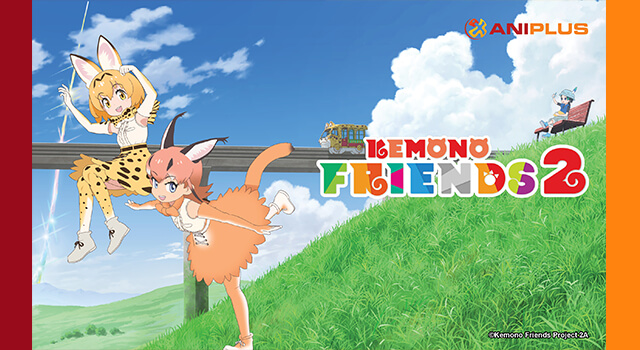 The animated TV-sized MV for both Kemono Friends 2's opening and ending theme songs are now available for viewing.

The opening theme song titled "Notteke! Japari Beat" is performed by the previous season's performers—Doubutsu Biscuits and PPP:

The ending theme song "Hoshi wo Tsunagete" is performed by the duo Gothic×Luck who have made their debut with Kemono Friends 2. The duo consists of handpicked members, Mashiro Yagi and Madoka Suga, who will also debut as voice actors, playing Greater lophorina and Western Parotia in the Kemono Friends franchise respectively.
Check it out.
---
Kemono Friends 2 airs/streams TUEs 02:35 [01:35 id/th] on ANIPLUS Asia in Southeast Asia.
Encore broadcasts include TUEs 23:00 [22:00], WEDs 18:00 [17:00] and SUNs 21:00 [20:00].
---
Follow us for anime-related news: www.aniplus-asia.com/news

Tags :