A special video for the upcoming Given the Movie was released on the stroke of midnight on 28 February.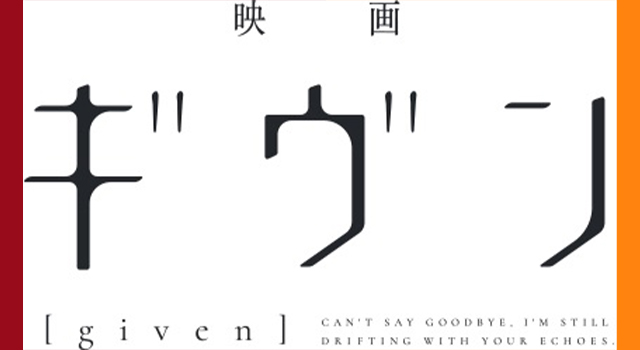 The video leads in with Mafuyu's monologue, "I felt steps away from the season you were in, and was afraid of the coming dawn," and unveils Ugetsu turning back all smiles, Akihiko spotting a facial wound and Haruki looking startled, before closing off with the line from Ugetsu… "It'll be dawn soon."
Given is a BL work that touches on the chanced encounter between high school students Mafuyu Sato, a naturally gifted singer, and Ritsuka Uenoyama, an accomplished guitarist who has all but lost his passion for music. The TV anime series aired from July to September 2019. Given the Movie is scheduled to hit the big screen in Japan on 16 May 2020.
---
Source: https://natalie.mu/comic/news/368937

(c)キヅナツキ・新書館/ギヴン製作委員会

Tags :