Many still have their doubts about DECA-DENCE, or some just do not have the time.
Yes, you right there! We have prepared a special summary episode, Episode 5.5, just for you!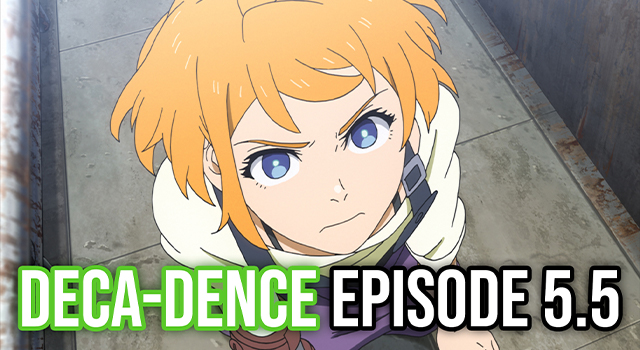 Don't worry, there's no delay on the broadcast schedule. The show must go on!
Episode 5.5, "install" is a 15-minute summary / compilation episode that tells you all about the world of Deca-dence and the events that lead up to Episode 6 "radiator", where the world is no longer how it seemed from the first episode.
Curious? Check it out:
Natsume… Kaburagi…!!
We hope this digest episode shed some light for you and piqued your interest towards DECA-DENCE!
---
DECA-DENCE is an original TV anime project by animation studio NUT, written by tag team between Director Yuzuru Tachikawa and screenplay writer Hiroshi Seko.
ANIPLUS Asia is simulcasting the TV anime with new Episodes every Wednesday, 24:00 [23:00 id/th]. Encores are on every Thursday, 18:00 [17:00 id/th] and Friday, 21:00 [20:00 id/th].
---
Follow us for anime-related news: www.aniplus-asia.com/news

©DECA-DENCE PROJECT

Tags :