Boogiepop and Others will have a 2-hour special on 23 February. The four back-to-back episodes from #10 to 13 will cover the Boogiepop at Dawn arc after the conclusion of the VS Imaginator arc.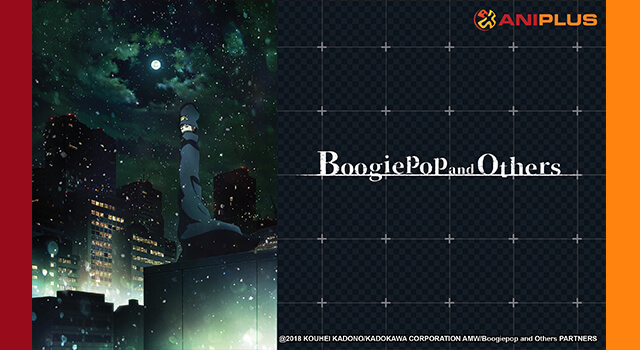 Here's the revealed character / cast list of Boogiepop at Dawn:
Aoi Yuki as Boogiepop / Touka Miyashita
Saori Onishi as Nagi Kirima
Reina Kondo as Kazuko Suema
Ayaka Suwa as Naoko Kamikishiro
Kana Hanazawa as Touko Minahoshi
Atsushi Miyauchi as Shinpei Kuroda / Scarecrow
Ai Kakuma as Pigeon
Kinoshita Sayaka as Makiko Kisugi
Shuhei Sakaguchi as Masanori Sasaki
Shinji Kawada as Kirima Seiichi
Ryota Takeuchi as Gen Sakakibara
The Boogiepop Overdrive: The King of Distortion arc will show after the four-episode special.
The 2-hour special will air/stream on 23 February, Saturday 20:30 [19:30 id/th] on ANIPLUS Asia in Southeast Asia, right after the encore for episode 9.
Don't miss it!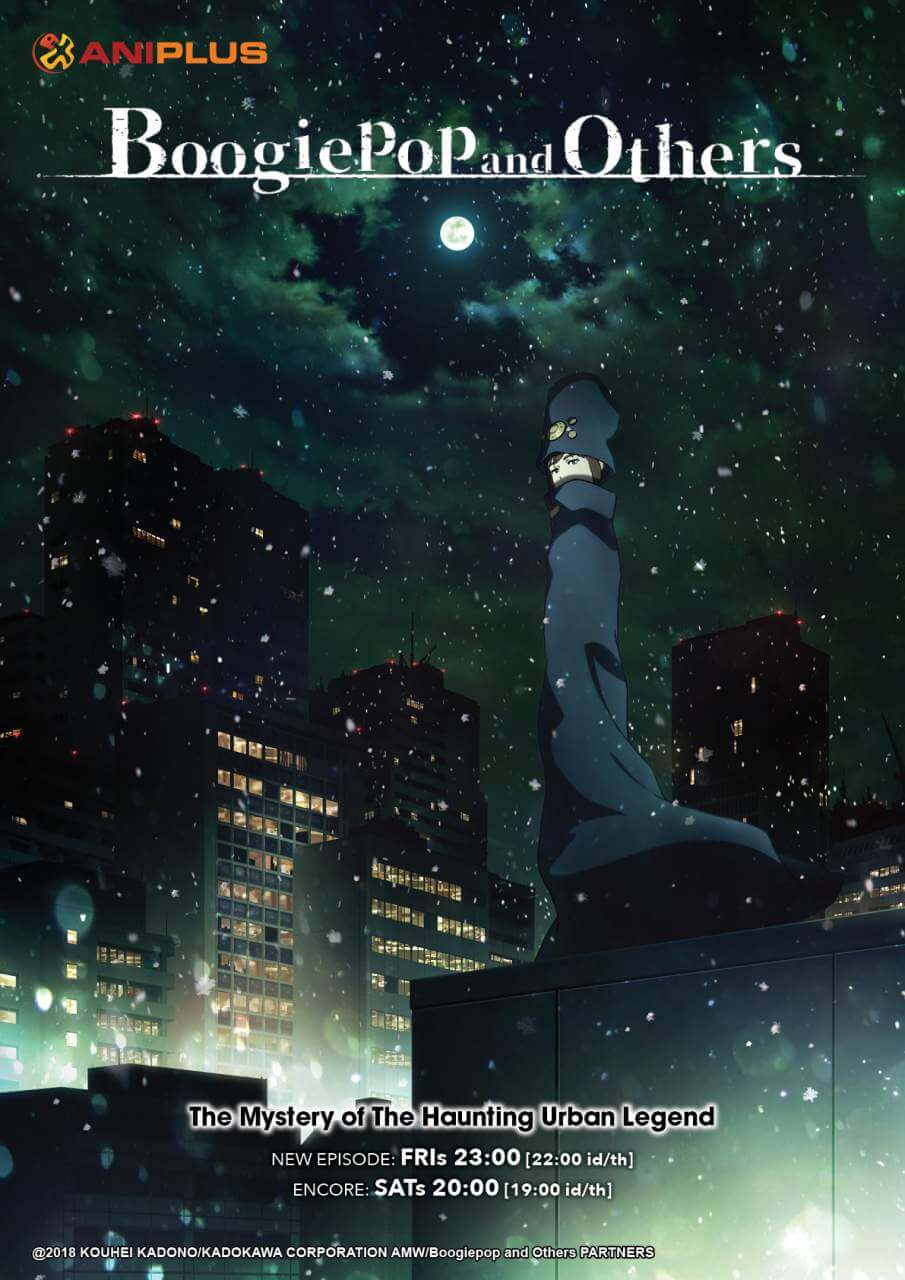 ---
Boogiepop and Others airs/streams FRIs 23:00 [22:00 id/th] on ANIPLUS Asia in Southeast Asia.
Encore include THUs 18:00 [17:00], SATs 18:00 [17:30] and SUNs 23:00 [22:00].
---
Follow us for anime-related news: www.aniplus-asia.com/news

@2018 KOUHEI KADONO/KADOKAWA CORPORATION AMW/Boogiepop and Others PARTNERS

Tags :