The light novel for ongoing TV series Rascal Does Not Dream of Bunny Girl Senpai has exceeded 1 million copies sold, according to publisher Dengeki Bunko (Kadokawa).

The light novel is written by Hajime Kamoshida and illustrated by Keeji Mizoguchi. Their previous work was The Pet Girl of Sakuraso, which was also adapted to a TV anime series. Rascal Does Not Dream of Bunny Girl Senpai paints the stories of high school student Sakuta Azusagawa and girls with what is known as "Puberty Syndrome".
The first volume of the light novel went on sale in April 2014, and is currently in its ninth volume. Other adaptations include manga and TV series (since October 2018). A movie adaptation will be released in 2019.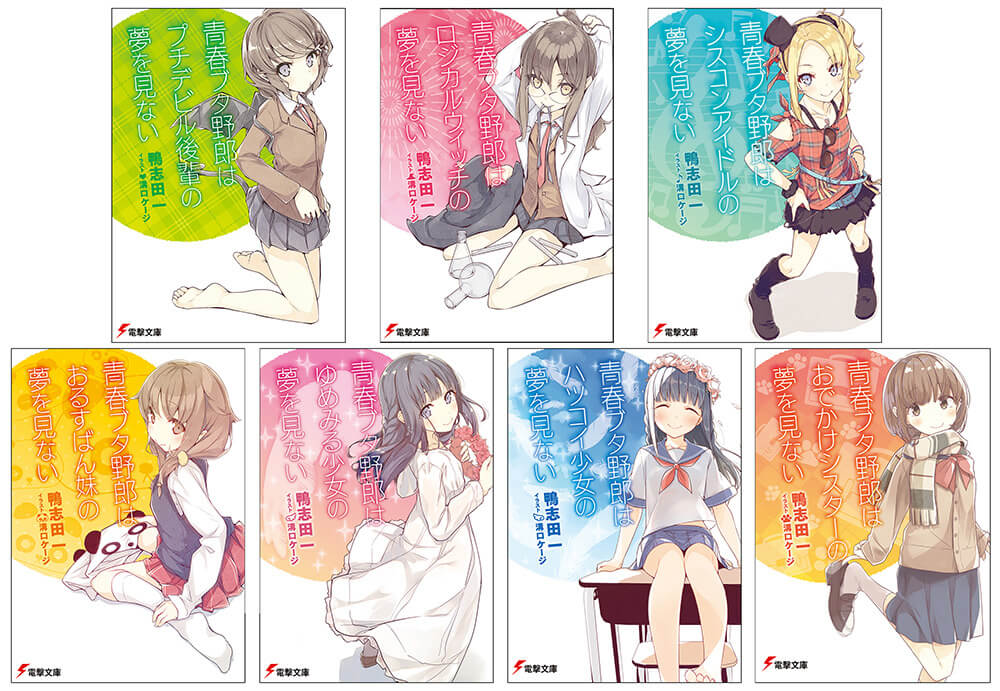 Comment from author Hajime Kamoshida:
Looks like we have exceeded 1000000 copies. I do not know how many digits is that, but it is quite a lot. Thank you very much to everyone for all the love you have given to "AOBUTA". Please continue to support "AOBUTA"!
Comment from illustrator Keeji Mizoguchi:
A big thank you for the 1 million achievement. I hope to be able to further contribute my bit for the development of the anime, the movie and of course, the continuation of the original light novel.
---
Rascal Does Not Dream of Bunny Girl Senpai is currently simulcasting on ANIPLUS Asia in Southeast Asia.
New episode airs/streams THUs 03:00 [02:00 id/th]. Encore broadcasts include THUs 23:00 [22:00], FRIs 21:00 [20:00] and TUEs 18:00 [17:00].
---
Follow us for anime-related news: www.aniplus-asia.com/news

Source: Mantan Web

©2018 HAJIME KAMOSHIDA/KADOKAWA CORPORATION AMW/AOBUTA Project

Tags :