ANIPLUS Asia will be at Cosplay Mania on 29 – 30 September 2018!
Cosplay Mania is the Philippines' premiere cosplay-centric event. From its humble beginnings inside a small trade hall packed to the brim, it has grown into one of the biggest and most anticipated conventions in the pop-culture circuit to date.
Starting in 2008, Cosplay Mania has strived to showcase creativity and ingenuity of the Filipino by making the hobby of Costume-Play, or Cosplay at its forefront.
This year, ANIPLUS Asia will be at Cosplay Mania to join in the fun!
Join us in the following activities and get our Attack on Titan Season 3 Posters*!
*Limited Stock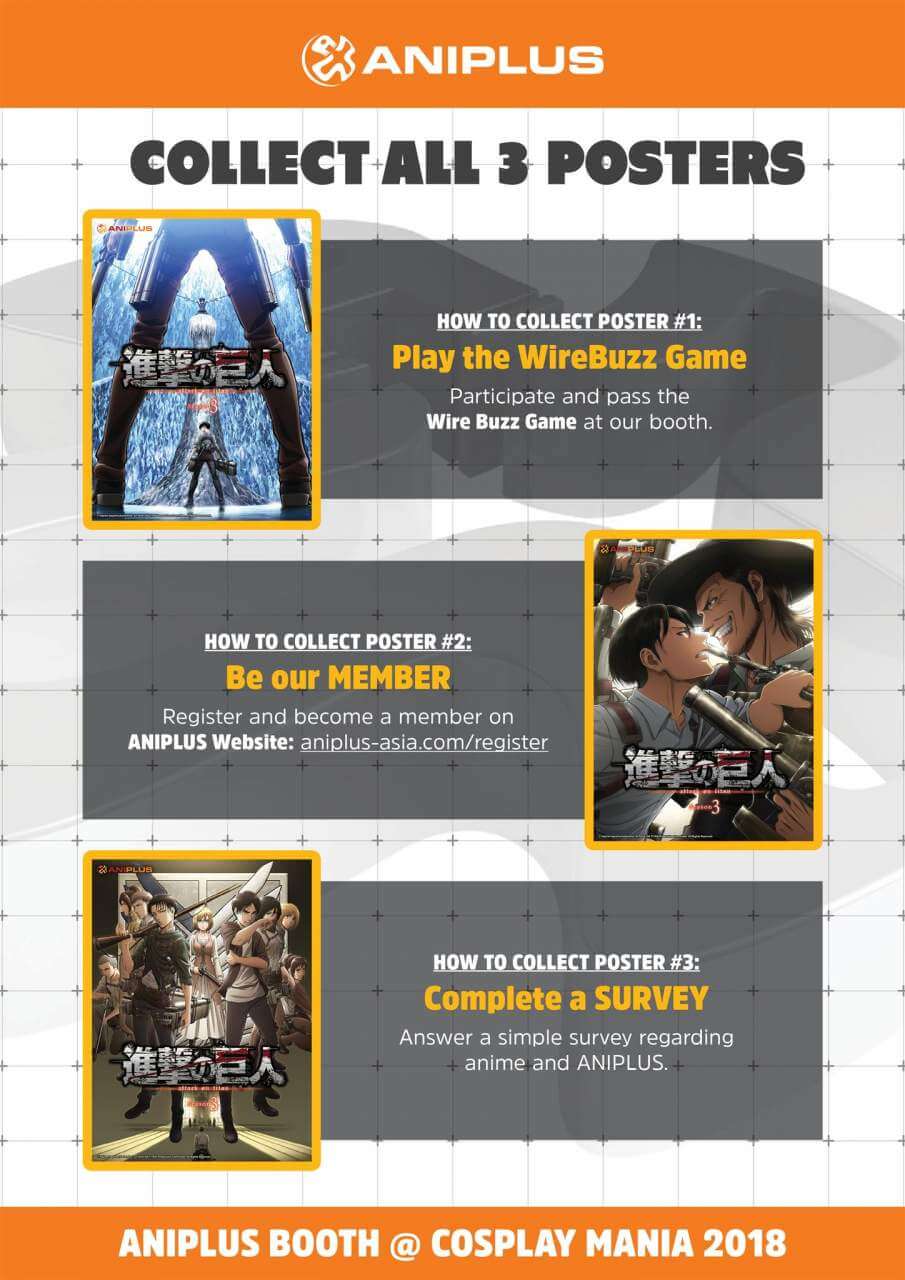 ANIPLUS Asia will also be bringing to you Episodes 1 & 2 of Planet With at the Main Stage of Cosplay Mania.
Enjoyed the series? Want to introduce it to your friends? Bring them over to the Main Stage!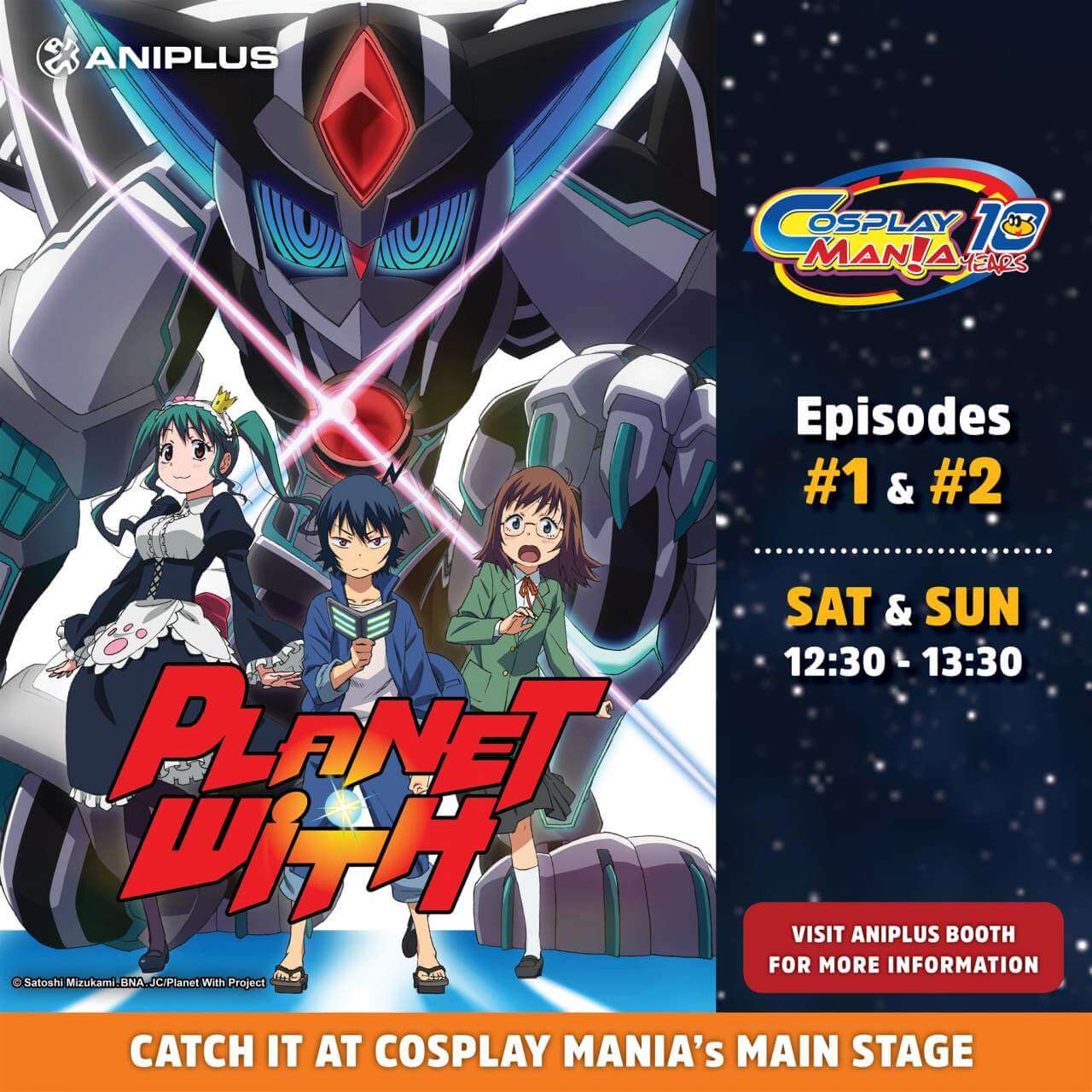 Remember to find us at the ANIPLUS Booth!
Tags :