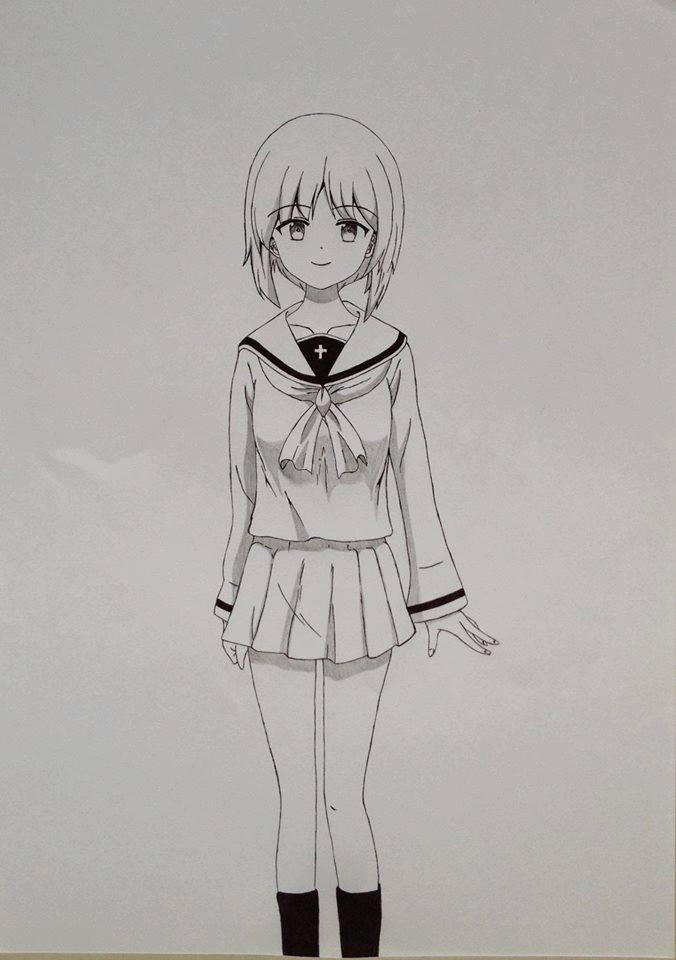 Entry Category : DRAW
UVERworld
Country: Singapore
Miho Nishizumi Panzer Vor! <3
First i would like to thank ANIPLUS for providing me with this opportunity to showcase my little artwork here xD. A little bit more about the character that i drew first Miho is a second year student from Ooarai Girls High School. She became the overall commander of her school's Sensha-dō team due to the support of other members of the team. She is also the commander of the Anglerfish Team and her team operates a German Panzer IV.
Now moving on to the art that i drew, I was taught the fundamentals of positioning and forming the rough sketch of the outlines of the character before drawing
in details on the grid paper. It helped me greatly in visualizing the size of the character, building up the character slowly and learning to fit into proportion if drawn on a grid less paper. In addition, the six-head figures that i was taught helped me to understand more about basic character anatomy. It varies from four to six head depending on what you are drawing but the basic rule still applies. The inking lesson in my opinion was the hardest because you cannot erase anything afterwards, the strokes need to be precise as the pencil line is the only baseline you can depend on. It really builds up confidence once the inking is fully done. Adding shadows and wrinkles to the character also helps to improve the realism of the drawing in relation to a real life scenario.
Thank You.