[Event Report] ANIPLUS café Launch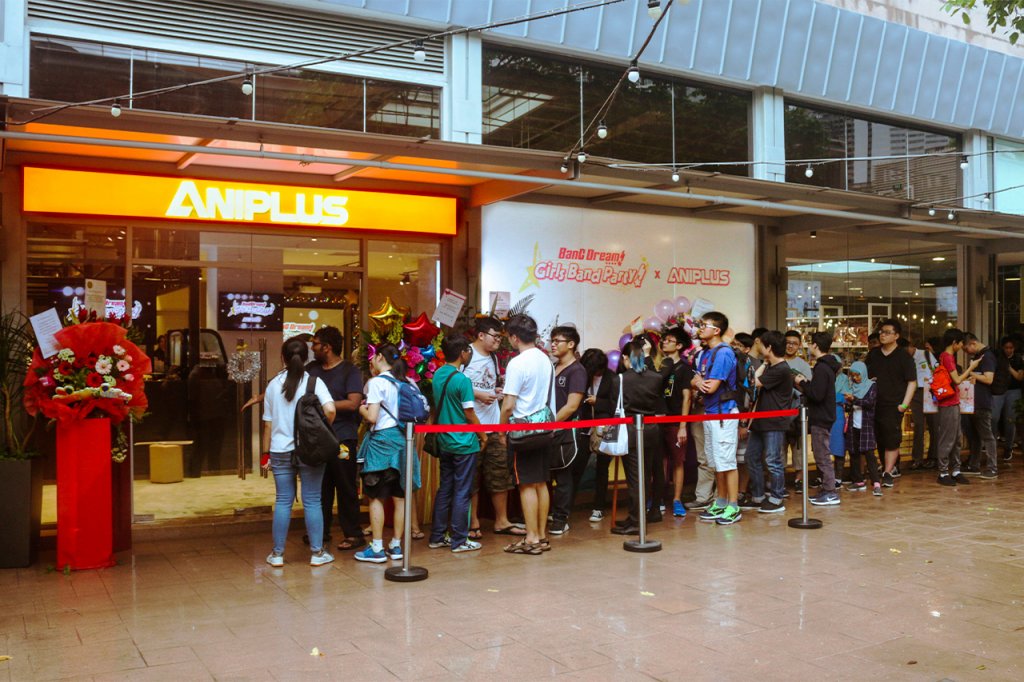 29th November 2019 marks the inception of the ANIPLUS café.
Located at Esplanade Mall and launched by ANIPLUS Asia, the 24/7 channel dedicated to simulcasting & streaming the latest anime from Japan, along with anime movie releases, merchandise & events dedicated to the ACG community, we are Singapore's very first collaboration café dedicated to anime, comic and games.
We officially kicked off with BanG Dream! Girls Band Party! X ANIPLUS as our first time-limited café collaboration, which is also the first BanG Dream! Girls Band Party! collaboration café out of Japan.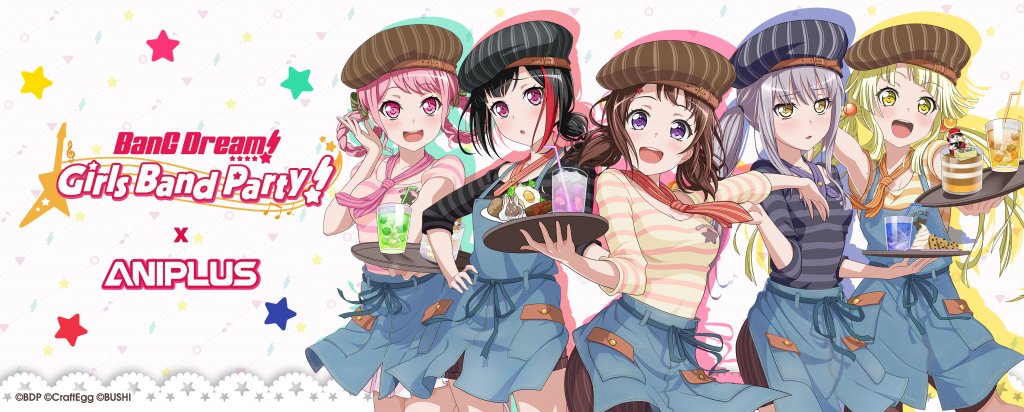 On the day of ANIPLUS café's big debut, 29th November, we started with a bang with our door opening special 1-for-1 promotion to the first 50 diners! Fans were also encouraged to come in cosplay which entitled them to a special discount.
This time, we're bringing you a special report of ANIPLUS café's grand opening!
Doors opened at 6 pm. Despite the heavy rain and damp weather, there was already a growing queue which started three hours before. That's what you call the power of BanG Dreamers!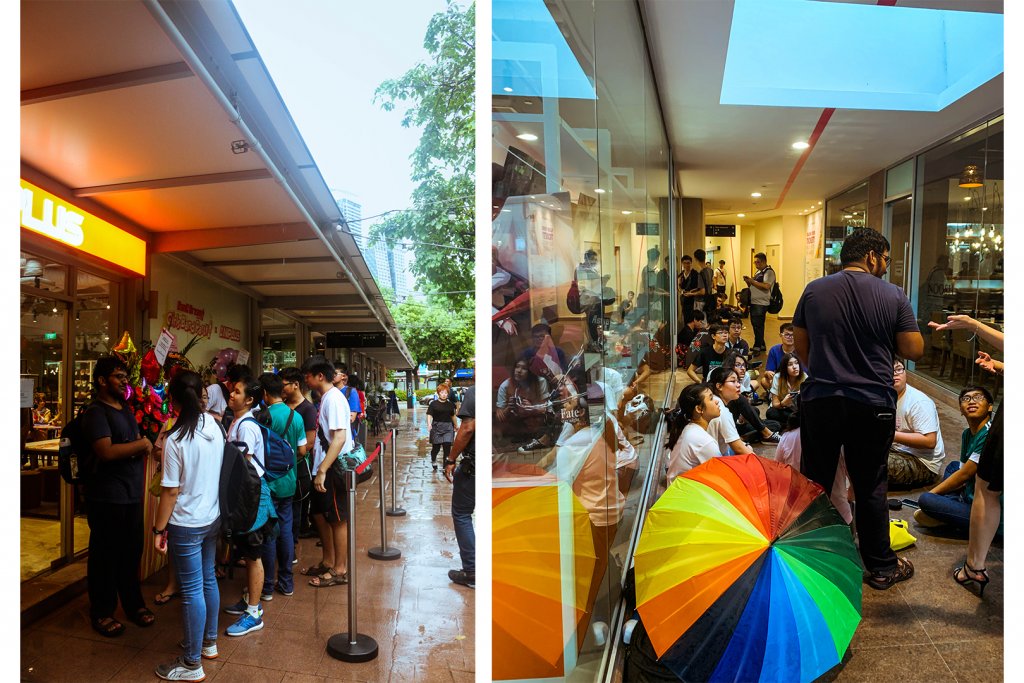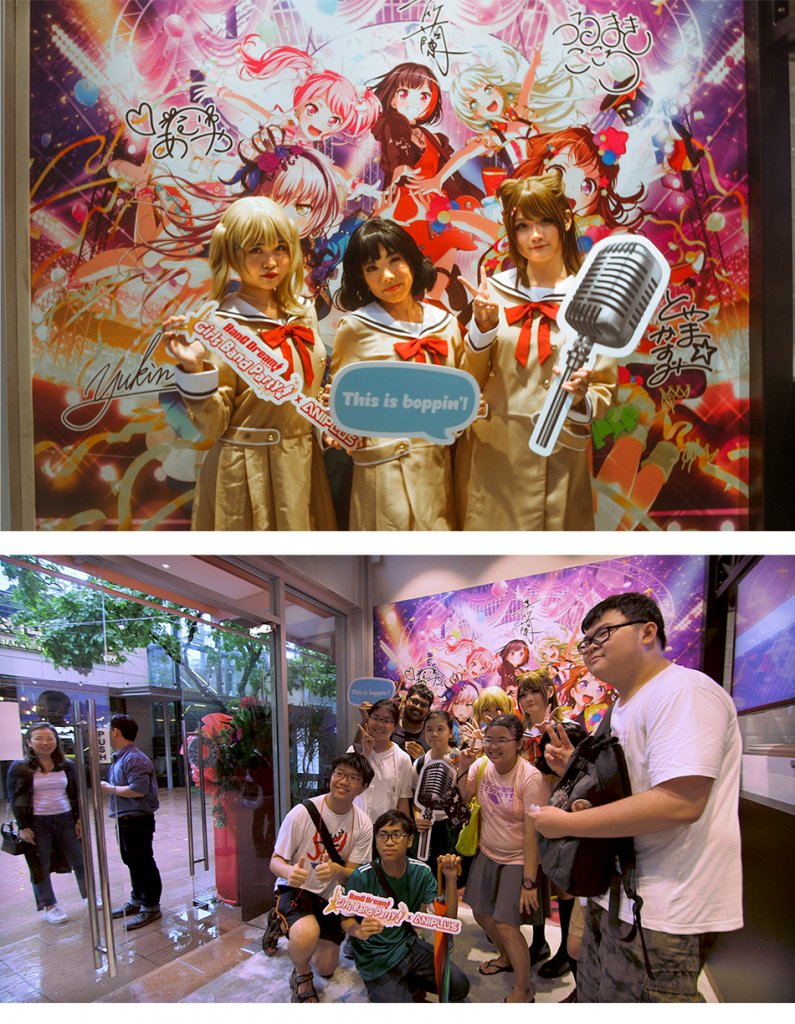 On this joyous occasion, we invited guest cosplayers, Yukiko (as Kasumi Toyama), Azusa (as Arisa Ichigaya) and Hayashiforest (as Rimi Ushigome) to join us at celebrating our launch.
Fans were eager to take photos with the cosplayers who were dressed as characters from the franchise, right in front of the photo wall at the café entrance which features a larger than life wall decal of the iconic BanG Dream! Girls Band Party! game key visual.
BanG Dreamers filled the venue, wave after wave as everyone gathered to experience the ANIPLUS café—the one-stop haven for exclusive anime and game merchandises, with themed menus and interior decorations!
Some were seen running to specific seats with specially-decalled dining tables, to sit with their favourite character from the game. Some negotiated to exchange seats. While waiting for their food, the More! Girls Band Life (もっと!ガルパライフ) comic strips planted on each table kept fans company.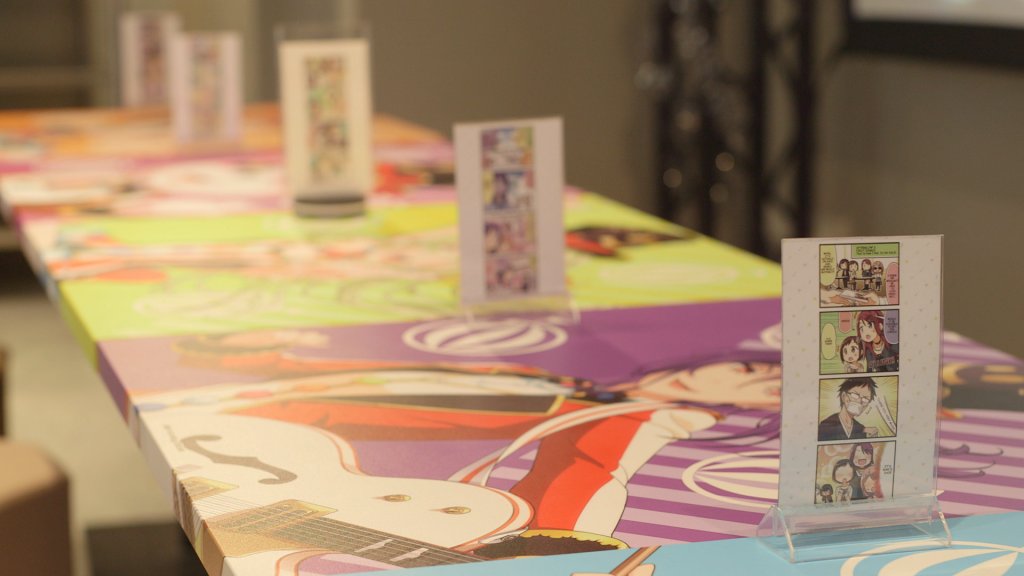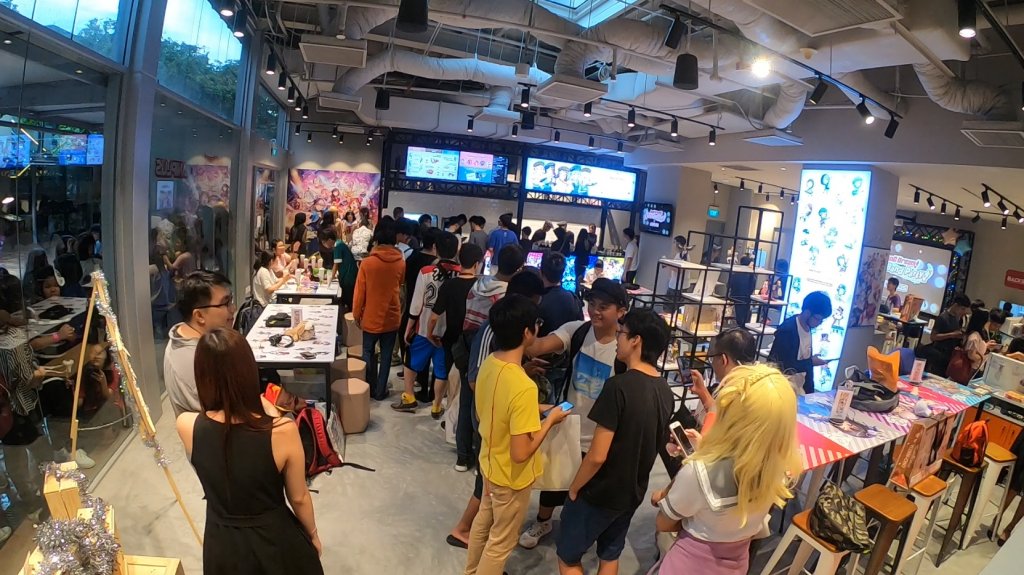 Two dishes from the collaboration menu, Yamabuki Bakery Special and Girls Band Tea Time Party!
The Yamabuki Bakery Special is a set featuring different types of pastries from the "Yamabuki Bakery" run by Saya Yamabuki's (drummer of Poppin'Party) family. The Chocolate Cornet, a signature of "Yamabuki Bakery", is also a personal favourite of Rimi Ushigome (bassist of Poppin'Party).
Girls Band Tea Time Party is a platter of assorted mini desserts, handpicked to represent each of the five bands of BanG Dream! Girls Band Party!.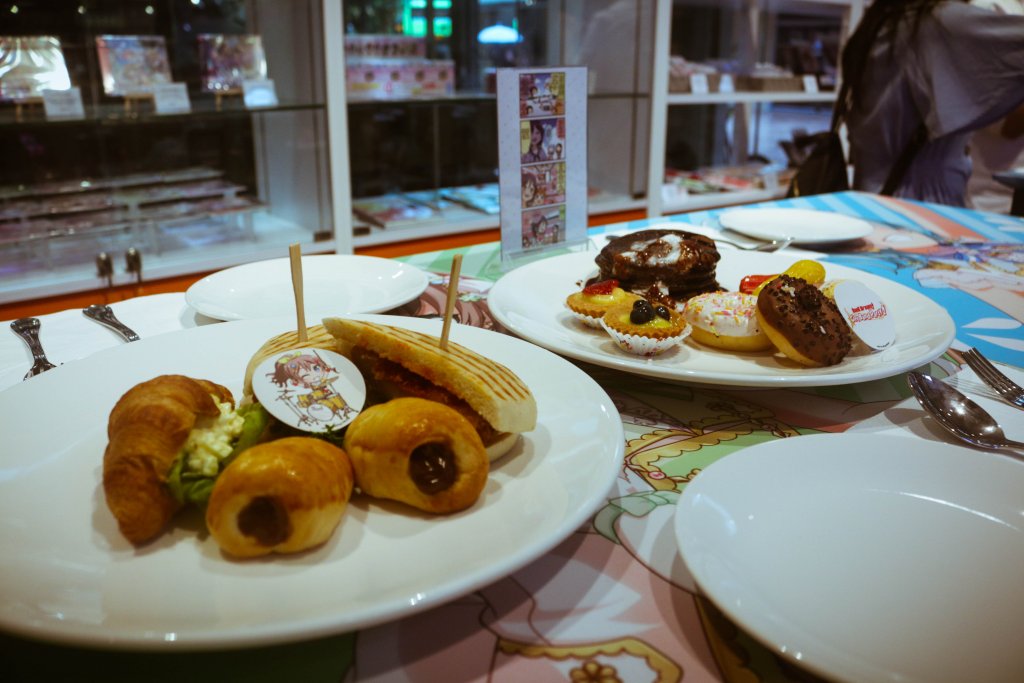 Fans also took home limited edition character coasters featuring the collaboration's exclusive character visuals, which comes with every collaboration menu item. Several avid collectors were seen at their seats with several dishes!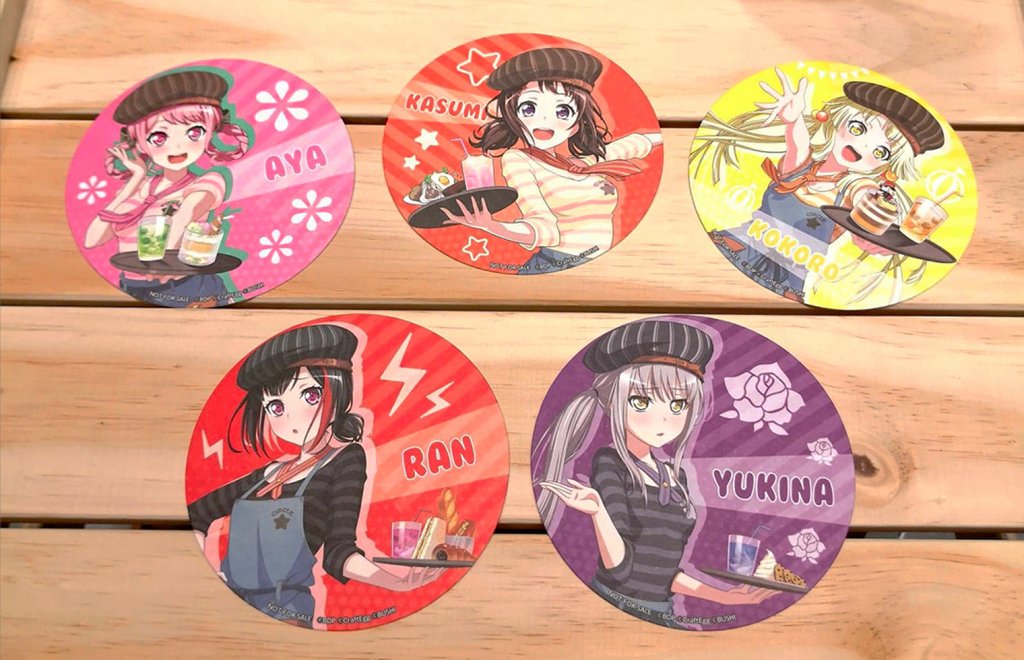 On top of dining and receiving gifts, most were here to shop! Specially-produced BanG Dream! Girls Band Party! X ANIPLUS merchandise and a wide variety of Japan-imported official goods were rapidly wiped from the shelves while fans also received a limited-edition LIVE HOUSE CiRCLE Ticket for a certain amount spent on BanG Dream! merchandise at the store.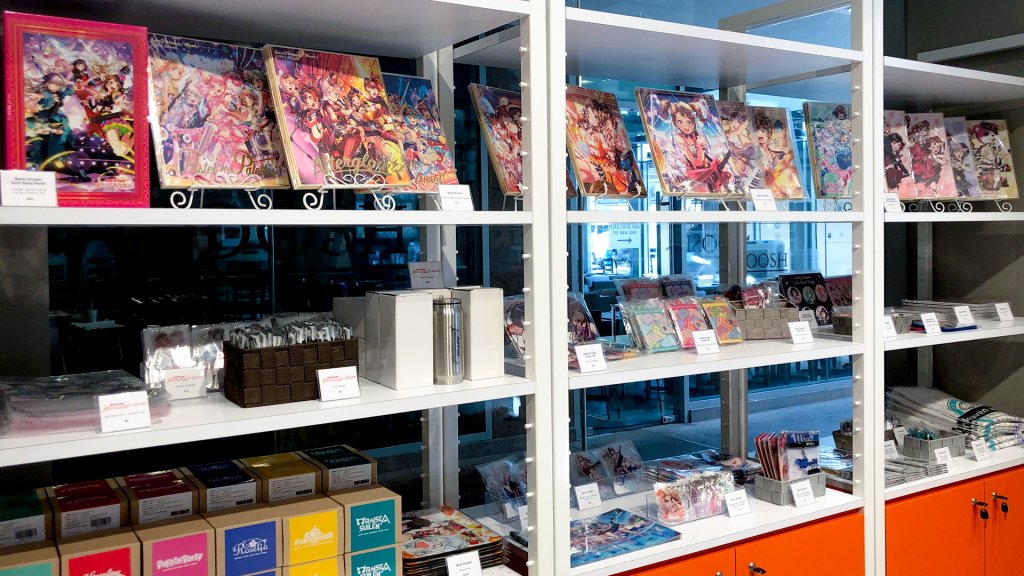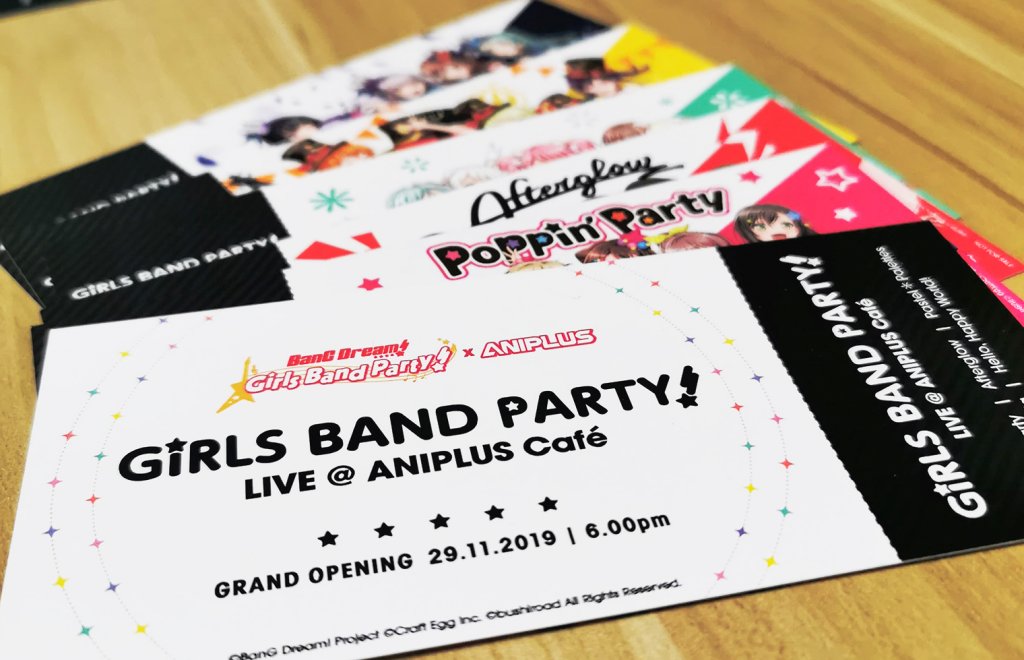 Fans wanting in on the festive mood at the café's grand opening, the queue never showed signs of dwindling until an hour near the closing time. The curtain closed on this memorable event as doors closed for the day with café visitors returning with smiles and bags of merchandise finally made available in Singapore.
Thank you for joining us at celebrating this special day of ANIPLUS' milestone!
The BanG Dream! Girls Band Party! X ANIPLUS collaboration is from 29 November 2019 to 29 February 2020.
ANIPLUS café will continue with a new theme after each collaboration, stay tuned!
---
Location: #01-13C, 8 Raffles Avenue, The Esplanade Mall, Singapore 039802
Operating hours: 11:30am to 9:30pm (Monday to Sunday).
For more information, please visit https://www.aniplus-asia.com/anipluscafe/zombie-land-saga