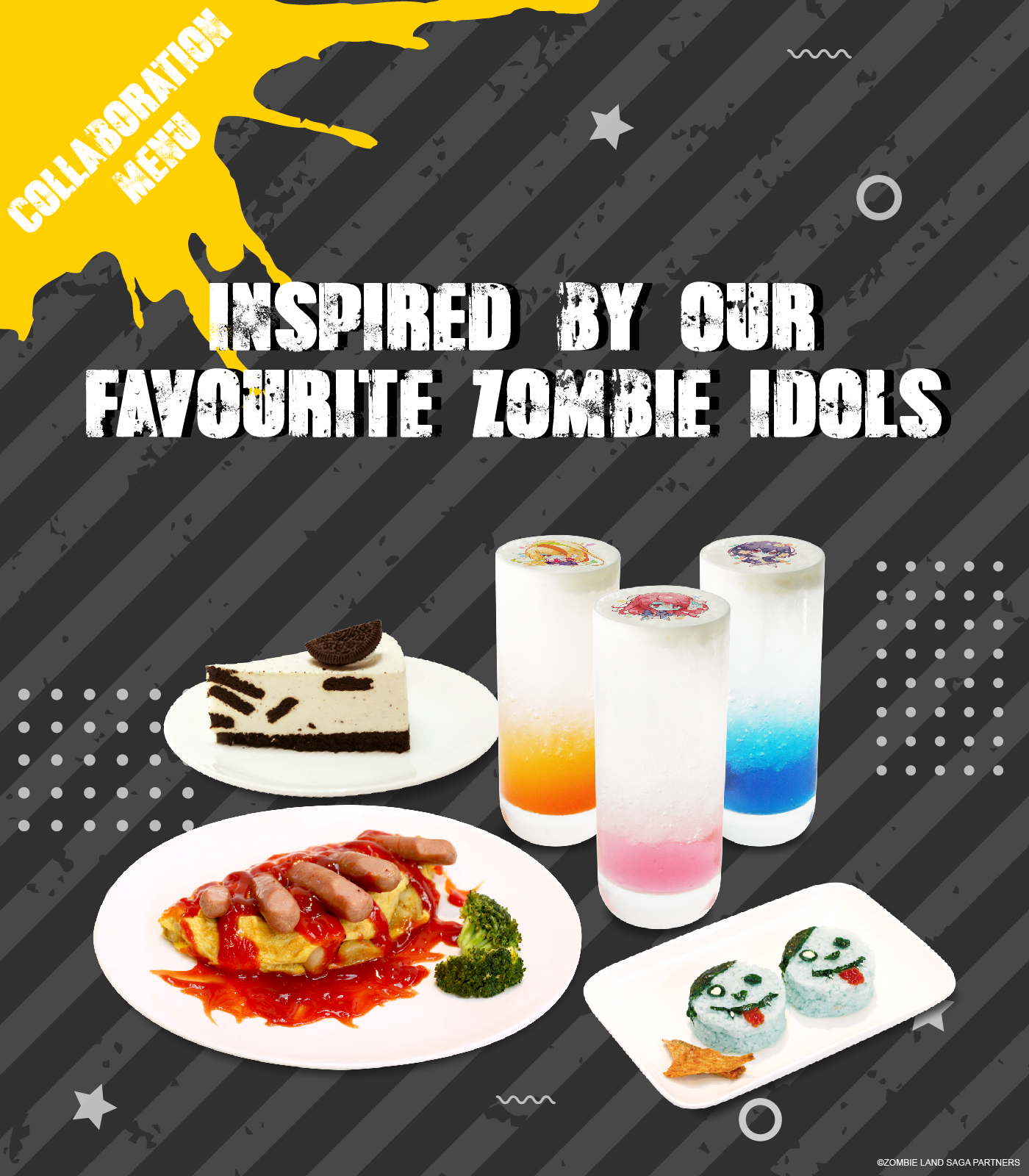 MAINS
NO FOOD, NO LIFE.
DRINKS
Stand in line for your favourite number!
DESSERTS
Idol or Zombie? Become the best version of you with our time-limited desserts!
ZOMBIE APPRECIATION WEEK
Celebrate the rebirth of your favourite zombie idols with our special cake menu! Every cake comes with a limited edition postcard!
Available on Week 5 and 6
(3 September — 16 September)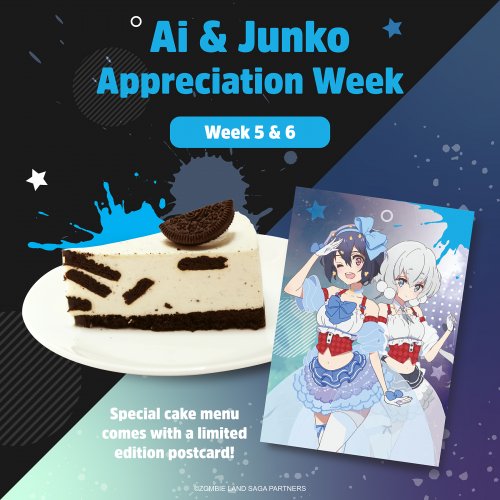 MAINS AND DESSERTS
Specially designed ANIPLUS house dishes to satisfy your cravings.
DRINKS
In-house concoctions to refresh your mind