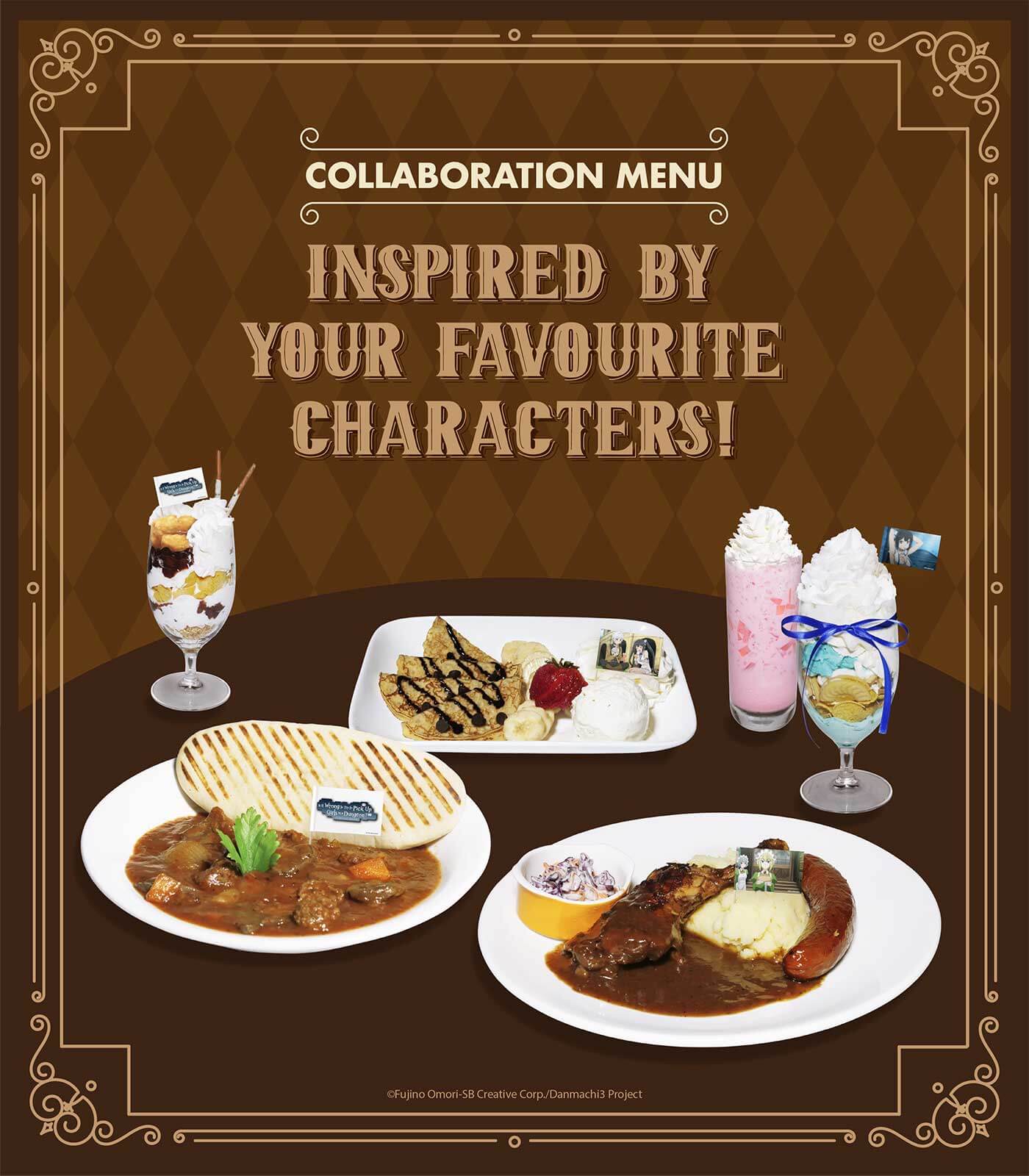 MAINS
Is It Wrong to Savor Delicacies in a Dungeon?
DRINKS
Concoctions that leave you wanting for more!
DESSERTS
A sweet treat won't hurt anyone, not even a Goddess.
SPECIAL CAKE MENU
Pay tribute to your favourite girl!
Each special cake comes with a limited edition postcard!
MAINS AND DESSERTS
Specially designed ANIPLUS house dishes to satisfy your cravings.
DRINKS
In-house concoctions to refresh your mind