Jujutsu Kaisen POP&POP 7.5cm Tin Badge【BOX】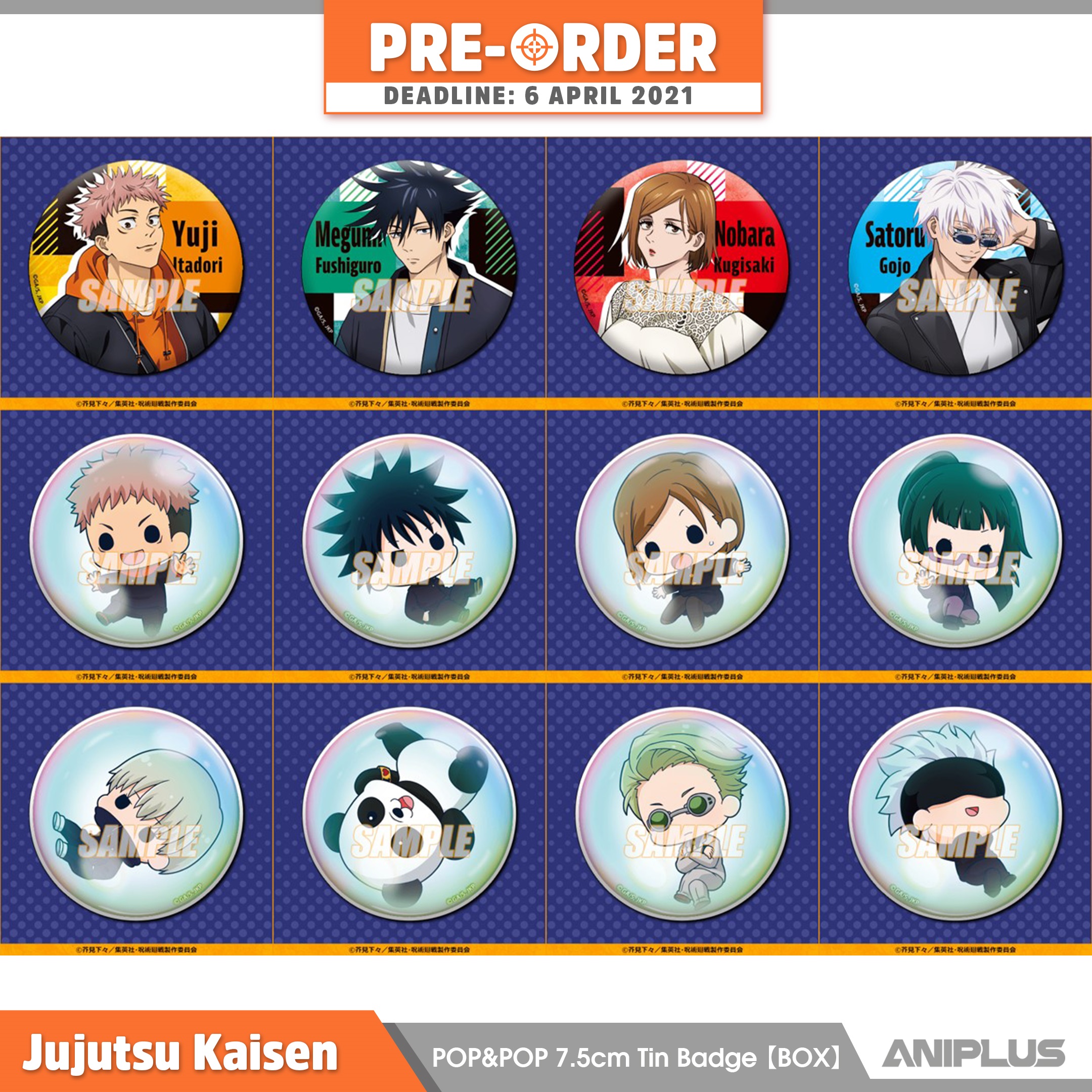 Hover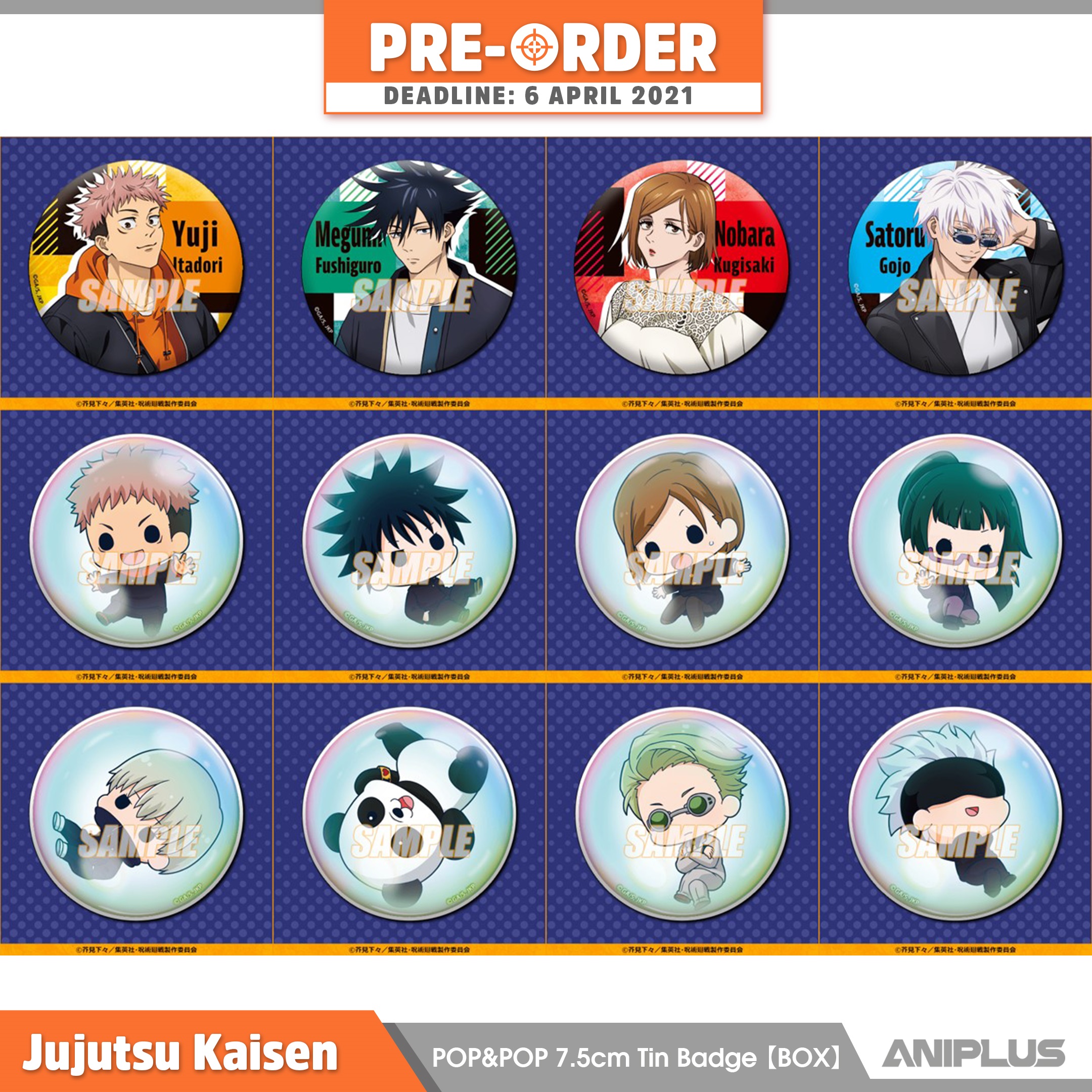 Jujutsu Kaisen POP&POP 7.5cm Tin Badge【BOX】
---
The "Jujutsu Kaisen" POP&POP product line features brand new art commissioned exclusively for it and was offered in Japan exclusively through Kujibikido (KADOKAWA's online goods lottery site) and is now also available to overseas fans!
Make a statement with these "Jujutsu Kaisen" POP&POP big (7.5mm in diameter!) tin badges!
12 types total. One box contains 12 packs.
Lineup (12 types total): Yuji Itadori, Megumi Fushiguro, Nobara Kugisaki, Satoru Gojo, Yuji Itadori (chibi ver.), Megumi Fushiguro (chibi ver.), Nobara Kugisaki (chibi ver.), Maki Zen'in (chibi ver.), Toge Inumaki (chibi ver.), Panda (chibi ver.), Kento Nanami (chibi ver.), Satoru Gojo (chibi ver.).
※Please note that this is the pre-order for the complete box. Each *unopened* box contains all 12 designs, individually packed.
---
Product Specifications
■ Size: Approx.7.5cm in diameter
■ Material: Paper, Tinplate, PET
---
Pre-Order Deadline : 6 April 2021
Release Date in Japan : July 2021
Estimated to reach SG : August – September 2021
(*Please note that delivery to SG may be delayed as pre-orders are shipped from Japan in bulk along with other pre-order merchandises released in the same period.)
---
Payment is non-refundable/non-transferable.
You will be informed once the stock arrives and is ready for pick up at ANIPLUS café.
Item Status : In Stock
---
Cost : $120.00
---
Pre-orders have closed / Product is not available for online purchase.