Jujutsu Kaisen PosxPos Poster Collection【BOX】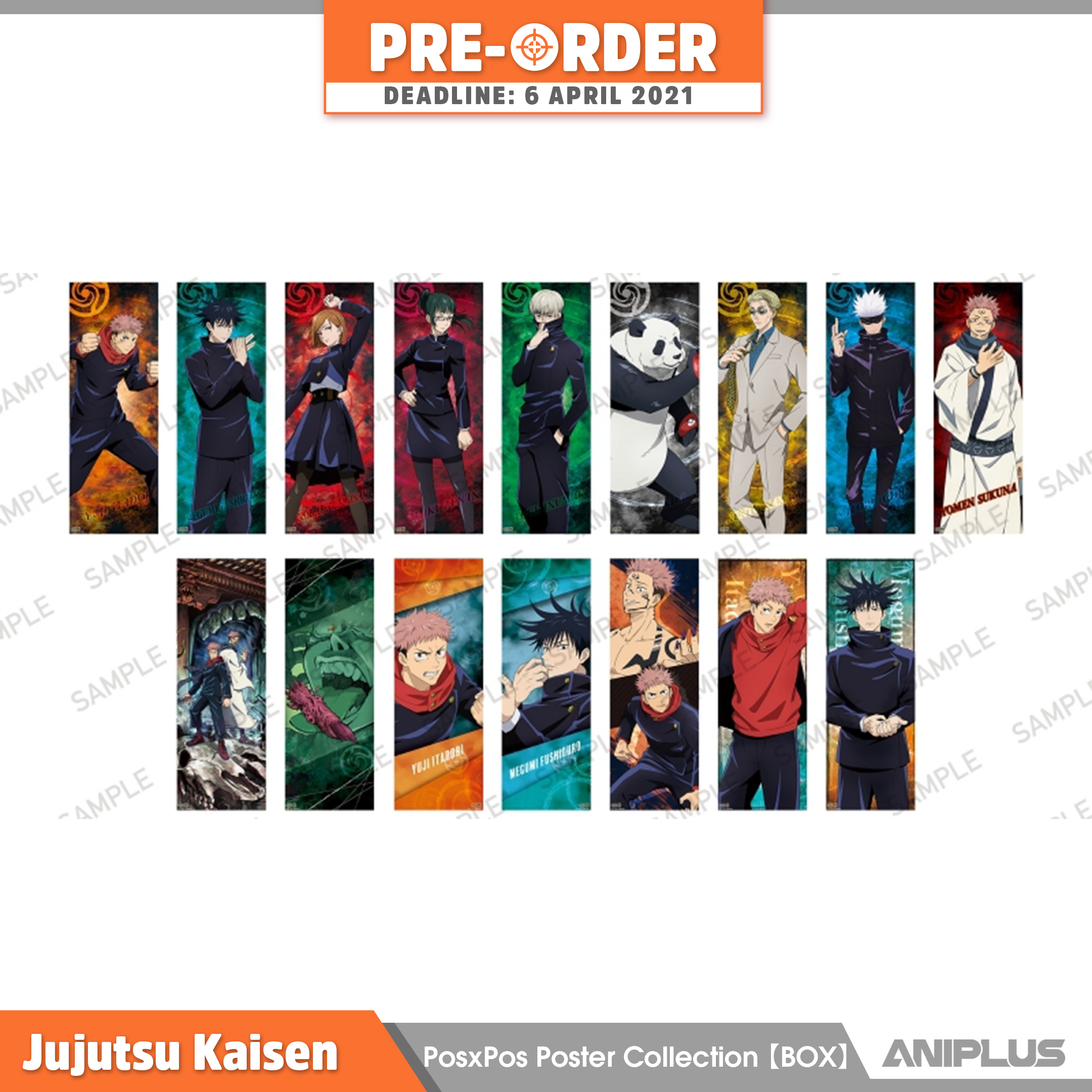 Hover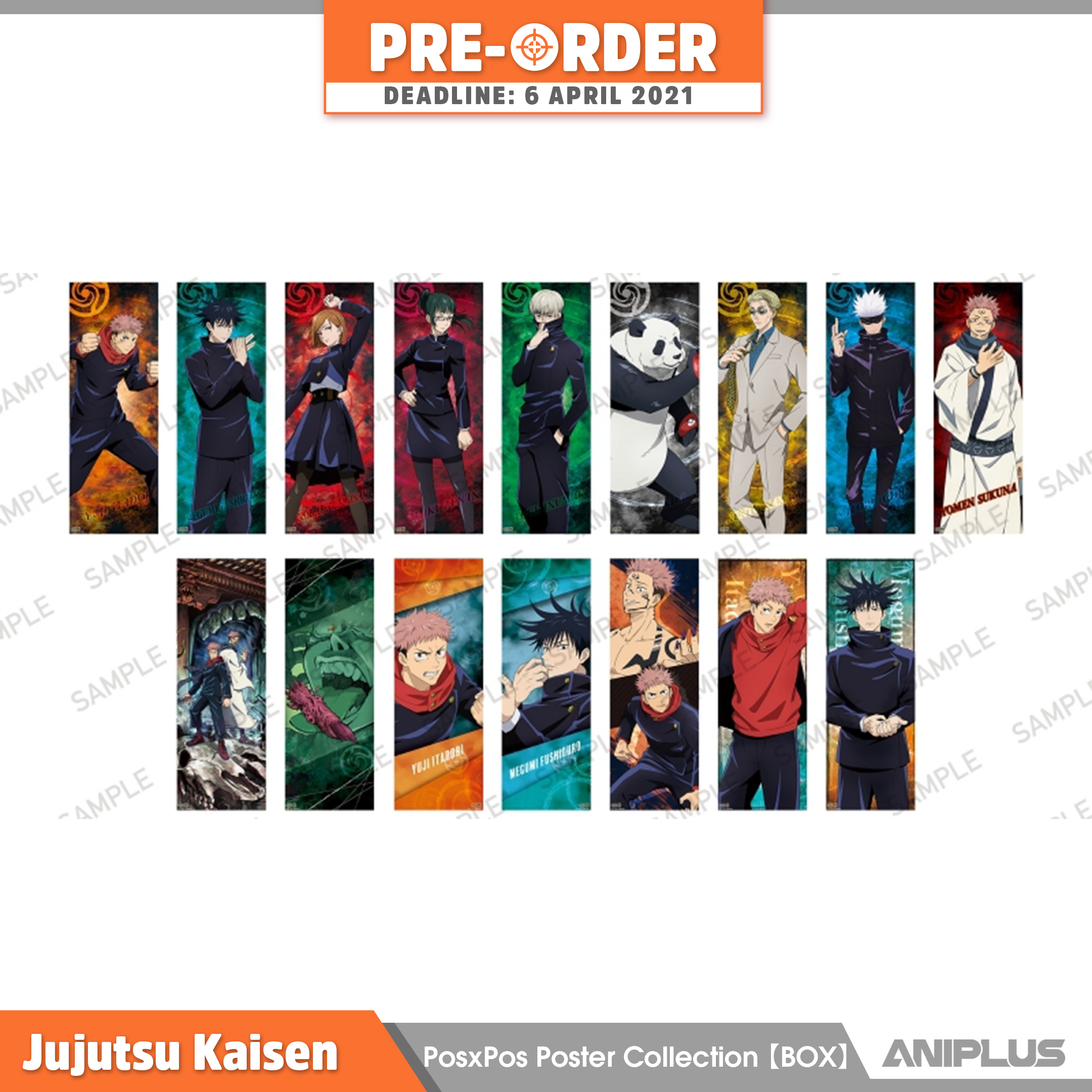 Jujutsu Kaisen PosxPos Poster Collection【BOX】
---
From the popular TV anime "Jujutsu Kaisen" comes a series of trading posters from the line PosxPos Collection!
Enjoy trading, collecting and decorating with these beautiful illustrated poster series!
One pack contains a set of two posters.(16 types total).  One box contains 8 packs.
※Please note that this is the pre-order for the complete box. Each *unopened* box contains all 16 designs.
---
Product Specifications
■ Size: Approx.182mm×515mm
■ Material: Character: Paper
---
Pre-Order Deadline : 6 April 2021
Release Date in Japan : July 2021
Estimated to reach SG : August – September 2021
(*Please note that delivery to SG may be delayed as pre-orders are shipped from Japan in bulk along with other pre-order merchandises released in the same period.)
---
Payment is non-refundable/non-transferable.
You will be informed once the stock arrives and is ready for pick up at ANIPLUS café.
Item Status : In Stock
---
Cost : $70.00
---
Pre-orders have closed / Product is not available for online purchase.