Jujutsu Kaisen Pitacole Embroidered Mascot Collection【BOX】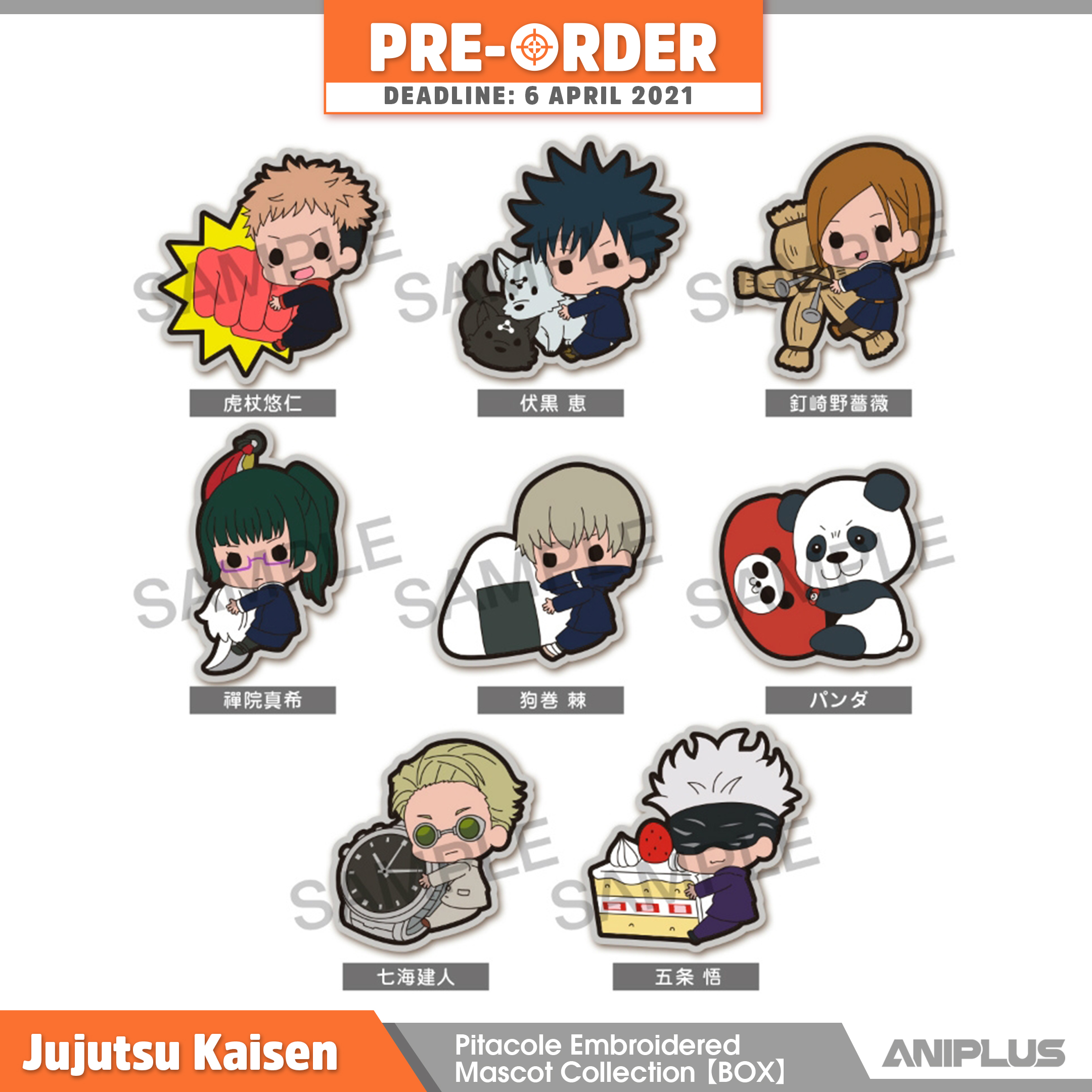 Hover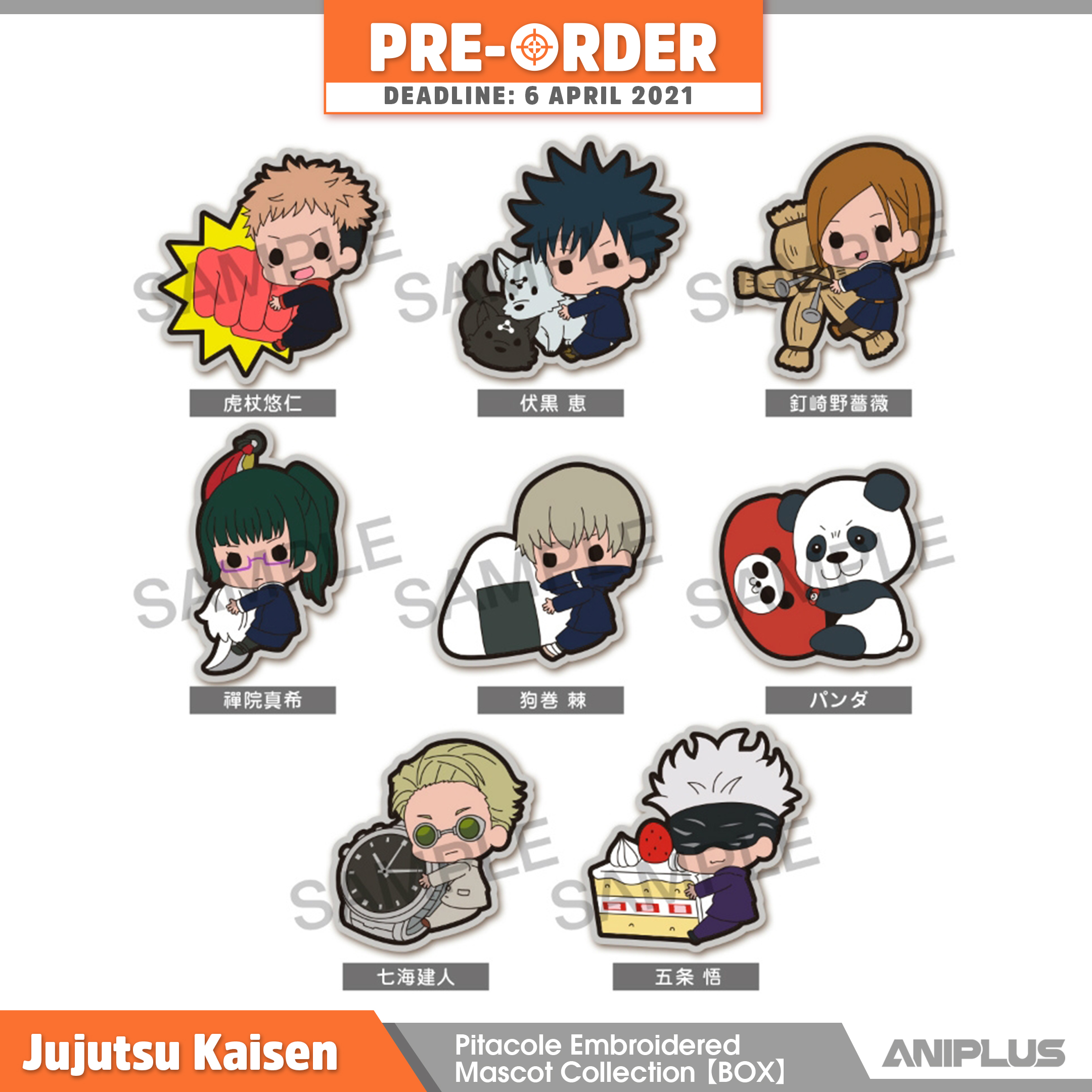 Jujutsu Kaisen Pitacole Embroidered Mascot Collection【BOX】
---
From the popular TV anime "Jujutsu Kaisen" comes a series of embroidered mascot series featuring chibi versions of the main characters!
Features brand new illustrations that were drawn exclusively for this product series! Collect all 8 versions of these cute, warm embroidered felt badges!
Lineup (8 types total): Yuji Itadori, Megumi Fushiguro, Nobara Kugisaki, Maki Zen'in, Toge Inumaki, Panda, Kento Nanami, Satoru Gojo.
※Please note that this is the pre-order for the complete box. Each *unopened* box contains all 8 designs, blind-packed individually.
---
Product Specifications
■ Size: Approx. H100×W65×D5mm
■ Material: Body: felt, polyester, Safety pin: steel
---
Pre-Order Deadline : 6 April 2021
Release Date in Japan : July 2021
Estimated to reach SG : August – September 2021
(*Please note that delivery to SG may be delayed as pre-orders are shipped from Japan in bulk along with other pre-order merchandises released in the same period.)
---
Payment is non-refundable/non-transferable.
You will be informed once the stock arrives and is ready for pick up at ANIPLUS café.
Item Status : In Stock
---
Cost : $90.00
---
Pre-orders have closed / Product is not available for online purchase.