Bungo Stray Dogs Kuru Toga Mechanical Pencil Series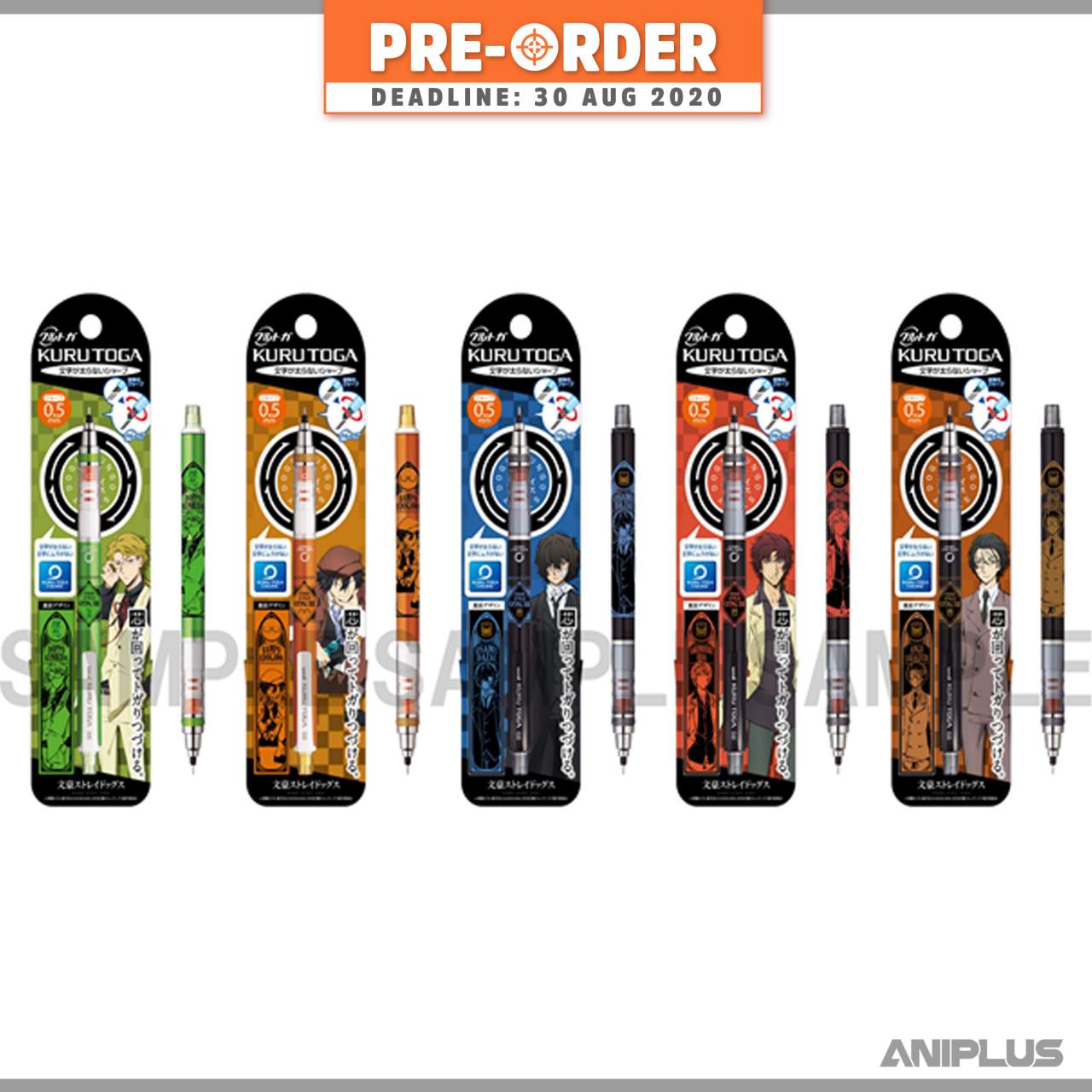 Hover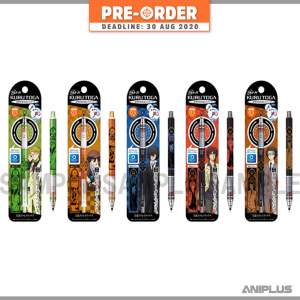 Bungo Stray Dogs Kuru Toga Mechanical Pencil Series
---
From "Bungo Stray Dogs" comes a Second Series of Kuru Toga mechanical pencils! These come with a rotating lead mechanism that results in a uniformly sharp point, which lets you write notes and memos in a neat and uniform fashion.
About KURU TOGA
Mitsubishi Pencil's Kuru Toga is equipped with a rotating lead mechanism that keeps the pencil sharpened and helps prevent breakage.
This mechanism rotates the lead little by little as you write, so the wear of the lead is conical, maintaining an uniformly sharp point and allowing it to produce the same thin, dark line that you start out with, making your handwriting clearer and more precise.
Perfect for taking notes.
Please note that the above image is for reference only and may differ from the final product.
Product lineup
Doppo Kunikida (green), Ranpo Edogawa (orange), Osamu Dazai (blue), Sakunosuke Oda (red), Ango Sakaguchi (black)
Product Specifications
Item Size : Approx. Shaft diameter 10.7 mm × thickness 14.9 mm × total length 142.5 mm
Lead Diameter : 0.5mm
Material : PET, Plastic, Metal
Country of Origin : China
(c)朝霧カフカ・春河35/KADOKAWA/2019文豪ストレイドッグス製作委員会
---
Pre-Order Deadline : 30 August 2020
Release Date : November 2020
Estimated to reach SG : Late November – December 2020
---
Payment is non-refundable/non-transferable.
You will be informed once the stock arrives and is ready for pick up at ANIPLUS café.
Item Status : Out of stock
---
Cost : $17.00
---