Love Live! Sunshine!! You Watanabe First Solo Concert Album ~ Beginner's Sailing ~ / You Watanabe (CV: Shuka Saito) from Aqours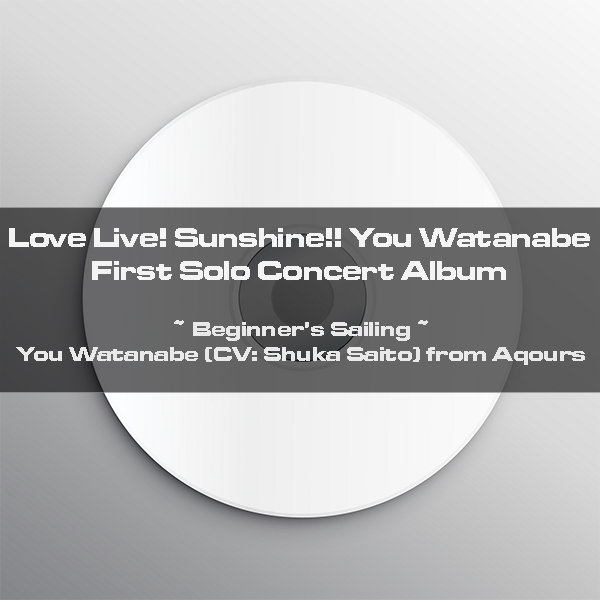 Hover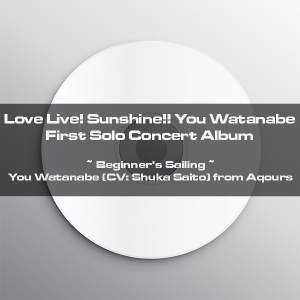 Love Live! Sunshine!! You Watanabe First Solo Concert Album ~ Beginner's Sailing ~ / You Watanabe (CV: Shuka Saito) from Aqours
---
Love Live! Sunshine!! You Watanabe First Solo Concert Album ~ Beginner's Sailing ~ / You Watanabe (CV: Shuka Saito) from Aqours
・2 CDs included
・Original Illustration for CD jacket
・16 tracks, including 1 original solo
---
Product Specifications
【CD Contents】
Beginner's Sailing
君のこころは輝いてるかい?
Step! ZERO to ONE
Aqours☆HEROES
恋になりたいAQUARIUM
待ってて愛のうた
届かない星だとしても
HAPPY PARTY TRAIN
SKY JOURNEY
少女以上の恋がしたい
未体験HORIZON
Deep Resonance
Dance with Minotaurus
KOKORO Magic "A to Z"
Wake up, Challenger!!
新規書き下ろし楽曲 (Original Song – Title TBC)
※Contents are subject to changes.
---
Pre-Order Deadline : 17 February 2021
Release Date in Japan : 17 April 2021
Estimated to reach SG : Late April – May 2021
(*Please note that delivery to SG may be delayed as pre-orders are shipped from Japan in bulk along with other pre-order merchandises released in the same period.)
---
Payment is non-refundable/non-transferable.
You will be informed once the stock arrives and is ready for pick up at ANIPLUS café.
Item Status : In Stock
---
Cost : $46.00
---
Pre-orders have closed / Product is not available for online purchase.