THE IDOLM@STER SHINY COLORS L@YERED WING 01 / SHINY COLORS
Hover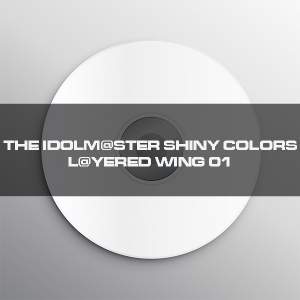 THE IDOLM@STER SHINY COLORS L@YERED WING 01 / SHINY COLORS
---
A new release from the idols of 283 Production, featuring a new full-unit song + 2 coupling tracks!
*Comes with the following first-press bonuses:
Event ballot ticket (only valid in Japan)
---
Product Specifications
▼ Index
1. New full-unit song
2. 2 x new coupling tracks
---
Pre-Order Deadline : 17 February 2021
Release Date in Japan : 14 April 2021
Estimated to reach SG : Late April – May 2021
(*Please note that delivery to SG may be delayed as pre-orders are shipped from Japan in bulk along with other pre-order merchandises released in the same period.)
---
Payment is non-refundable/non-transferable.
You will be informed once the stock arrives and is ready for pick up at ANIPLUS café.
Item Status : In Stock
---
Cost : $21.00
---
Pre-orders have closed / Product is not available for online purchase.