[Editor's note: this is the translation of an article published on 5 October 2018 by Akiba Souken]
The first episode of Release the Spyce, the original creation by writer Takahiro and manga artist Namori, started broadcast on 6 October 2018.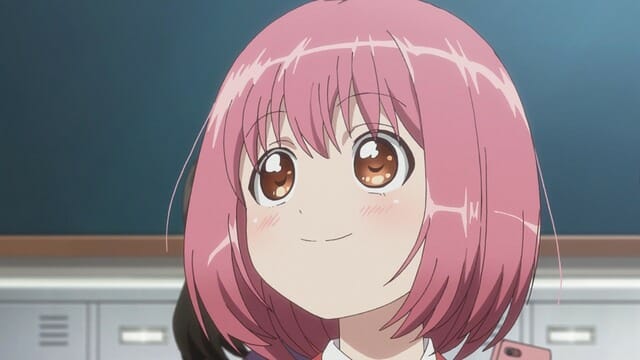 The series' main character, Momo Minamoto, is the first major role for rookie voice actor Yukari Anzai. Prior to the premiere, Anzai has also appeared on events and live streams. She has also performed character songs as a member of "Pili Peppers", which consists of members, Akane Fujita (voice of Fu Sagami) and Yuri Noguchi (voice of Goe Ishikawa). She also sings the opening theme song, "Supatto! Spy & Spice" and ending theme song, "Hide & Seek" with the cast of Tsukikage.
We bring you a two-part interview with the budding talent, voice actor Yukari Anzai. The first part will tell you more about the charms of Release the Spyce and behind-the-scene stories of the anime recording sessions.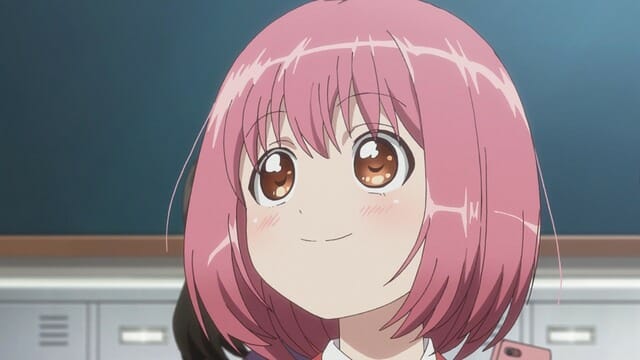 "Numakura-san is my mentor even during recording sessions."
You made an appearance at AFA (Anime Festival Asia) Indonesia the other day. Aside from that, you also went on several other events, have you gotten used to it?
Anzai: That's right. The fans in Indonesia were really kind and I had lots of fun at the event. The presence of fans at events helps loosen the tension, making it really comfortable to be at.
I'm sure you're getting more exposure to interviews.
The first Release the Spyce-related interview I took was with Akane (Fujita)-san and Yuri (Noguchi)-san. From there, I managed to learn by watching and listening to their responses. I've also gradually gotten used to taking interviews alone.
What's your impression of Fujita and Noguchi, the other two members of "Pili Peppers"?
The both of them are reliable seniors and are really kind to me. They're very understanding towards me, who is still a rookie. I play a leader character in another project, so on the contrary I think I've been showering in their kindness.   
This is your first anime major role. Please tell us about how your role as Momo came about.
There were both tape and studio auditions. I remember telling myself that I'd keep retrying the parts I can't do well at the studio audition, and to be grateful of the experience I've been given even if I were to fail the audition.
It was a long time before the results were announced. Just as I thought, "I failed, huh… well, that can't be helped", I received a summon to the final auditions. At the auditions, I got to voice a dialogue with another character.
And from there, you were chosen from the auditions.
I couldn't believe it at first. My first reaction was, "huh? I did it??" (laughs). I was so nervous at the studio auditions, so I actually felt more surprised rather than happy. As my new journey began, I spent a rather long time thinking to myself, "what's essential to my portrayal as Momo?"
Regarding your activities; did the recording for the character song "SPICY THE LIFE" happen before the anime recording sessions?
That's right. It was my first time recording one full song, along with harmonies and character lines, so I was extremely nervous as I waited for the day to come.
How was your first experience?
Takahiro-san came for the recording session and provided me with some directions regarding things like Momo's character, the kind of voice she has and her speech style. With that, I felt like I could grasp my role as Momo. Takahiro-san gave me lots of guidance, so I thought I'd work my hardest to meet his expectations.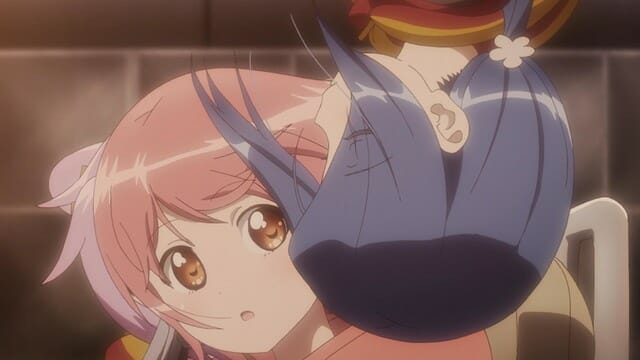 Did Takahiro-san attend the anime recording sessions too?
Yes, he did. He would attend every session.
Please tell us how you would portray Momo during the recording sessions.
The test recording session took place before we recorded for Episode 1. I first met Akane-san and Yuri-san and we discussed our characters and all but… it was intense (laughs bitterly). Through our discussion, I realized that I had to put more thought into my portrayal as Momo; what kind of person she is, and her thought process. Thanks to that realization, I think Episode 1's recording session which happened a week later went really well for me. I wasn't nervous, and I could follow directions well.
As you play the role, was there anything you faced that was especially challenging?
You can catch a glimpse of Momo's growth as a person in every episode. I received directions from Sound Director (Akiko) Fujita, and voiced dialogue scenes with Numakura (Manami)-san.
After the recording for Episode 1, where Momo declares her desire to join Tsukikage, I stayed behind and had Numakura-san redo the scene with me, this time without the video. I clearly remembered those lines, so Numakura-san and I reenacted the scene, standing face to face just like how Momo and her mentor did. Just like a mentor would, Numakura-san gives me a lot of guidance, and her existence itself gives me a lot of moral support.
Numakura-san is really cool.
I like her a lot, which is also why I can't speak well in front of her (laughs). I'd love to talk to her, but when the time comes I always get tongue-tied…
Of course, it's not only Numakura-san, I've also learned a lot by watching the other cast, who are my seniors as both a person and as a voice actress. The respectable seniors who are part of the guest cast as well, and Shizuka Ito-san who voices Buncho taught me how to correct my accent for certain dialects. Everyone is so kind at the recording studio, I'm blessed with so many reliable seniors.
There's something new to learn from every interaction you make.
At the recording studio, Akane-san and Yuri-san would sit beside me, so I'd go to them if I had any doubts. When we first met, Akane-san told me, "feel free to ask me if you have any doubts". I immediately went "I like you!!" in my mind back then (laughs). The time we spend together has increased now that we're a part of "Pili Peppers", so I'm learning a lot from them.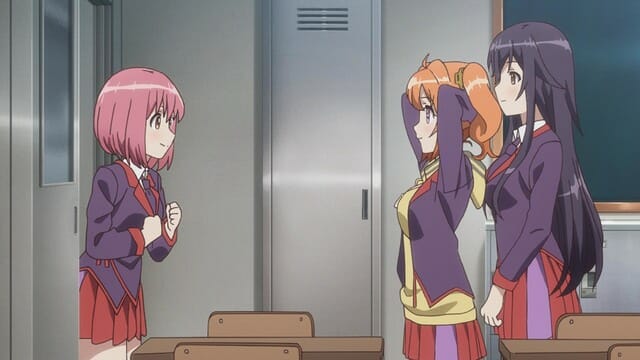 "Since it's Takahiro-sensei, I worried about the story development" (laughs)
What do you think is the charm of Release the Spyce?
The action scenes and spy gadgets are a few of them, but I personally feel that the character and relationship developments are the biggest charm. In the anime, there are many positive and strong-willed characters who would work to overcome their hardships. However, Momo falls and stands up time and time again, realizing that she can't do it alone. She's a great example of how one can grow as they connect and deepen their bonds with others.
The other apprentices aside from Momo also grow as they learn from their mentors. The relationship between the mentors, between the same-years, between mentor and apprentice and against the enemies are being portrayed generously, so it'll be great if viewers would pay attention to them.
We've noticed plenty of character relationships from reading the scripts, and it's interesting.
Initially, I had my hands full with just managing my role, so much that I failed to pay attention to that. I stumbled a lot trying to portray Momo's growth as a person. It was Numakura-san's performance that gave me the strength to go on, so I felt that Momo's experience and mine overlapped and it's really touching.
Speaking of Momo and Yuki, when the new key visuals were released, you tweeted about that one visual being your favorite scene.
That's right. It's the scene where Yuki reveals her reason for being strict towards Momo, and that's where you can clearly see Momo's growth. I love that scene.
In addition to this scene, the anime is packed with amazing content – deep character relationships, an exciting story development and the mysterious vibes.
We (the cast) actually discussed about the mystery part during the recording session. We were kept in the dark until we received our scripts, so we were very eager to know. There were a few who knew, but it never showed on their faces. I guess that's part of being an actor too (laughs)!
Every episode seems to give quite a bit of foreboding.
At the advance screening session for Episode 1 and 2, certain parts gave me realizations that made me go "ah, so that's what it meant". I think it might be interesting to re-watch the series after it ends.
How did you feel when you first saw the completed animation?
I was brought to observe the recording sessions prior to watching the completed videos. First of all, I thought the music was really cool and it went so well with the PV. I was shown the completed action scenes after that and I was totally impressed with how cool it looked.
However, I couldn't look at it as a third party after all. All I could think of while watching was "so that's why we were given such directions…"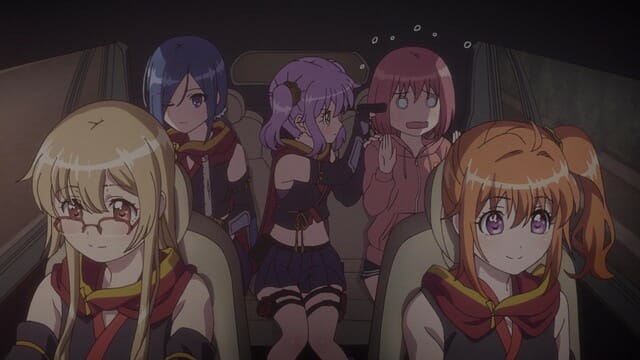 Not to mention, this was a first experience for you.
I've played mob characters before, but it's my first time playing a character that appears every episode with character growth and changes in behavior. Honestly, I was worried if I could pull it off at first. I worried about things like whether my voice would fit the role as the character grows. At that time, Akane-san would tell me, "it's alright, you and your character share the same voice, after all". I'm very thankful for her words.
Each time I'd learn something new, allowing me to seek improvement. I'd find myself thinking that "I should take note of that next time" or "I should try that method when practicing instead".
Namori-sensei as the original character designer is also a huge point to take note of. Tell us about your impression towards Namori-sensei's illustrations.
I've watched Yuru Yuri before Release the Spyce happened. The girls are so cute and yet they blend so well in comedy. I thought, "this couldn't have been done without Namori-sensei's illustrations" and that "I love Namori-sensei's art". Sensei's art comes into life in the anime, so I bet those who look forward to it would be so excited.
Seems like the art and music are to look forward to. Of course, we have Takahiro-sensei in charge of the concept and series composition this time.
I'm a huge fan of Takahiro-san's Yuuki Yuuna wa Yuusha de aru, so when I was told about the audition, I was like "are you serious?!" (laughs). I got all excited over the fact that Takahiro-san was working on a new project. However, I had the impression that most of the projects Takahiro-san worked on had very serious story developments. That made me wonder how Release the Spyce would turn out as I went through the materials (laughs).  
It'll be great if everyone is as excited too.
Yes. As for how things will turn out, I'd like everyone to stay with us till the last episode and see for themselves.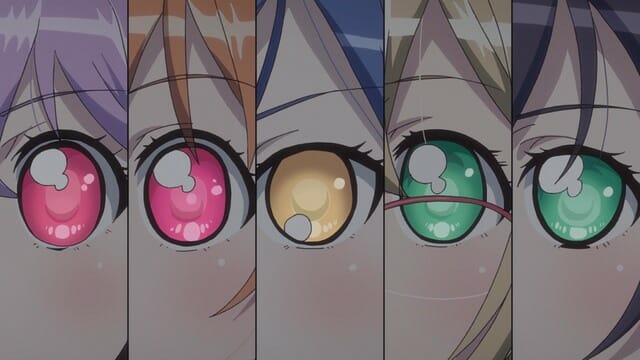 Release the Spyce is currently simulcasting on ANIPLUS Asia in Southeast Asia.
New episode airs/streams SUNs 03:00 [02:00 id/th]. Encore broadcasts include SUNs 23:00 [22:00], MONs 18:00 [17:00] and FRIs 21:30 [20:30].
---
Follow us for anime-related news: www.aniplus-asia.com/news

Tags :