Kemono Friends Twitter revealed the visual for new character Kyururu.
Yui Ishikawa is playing the role of this character for the new Kemono Friends TV anime. The character's name was initially listed as "Kodomo" (Child).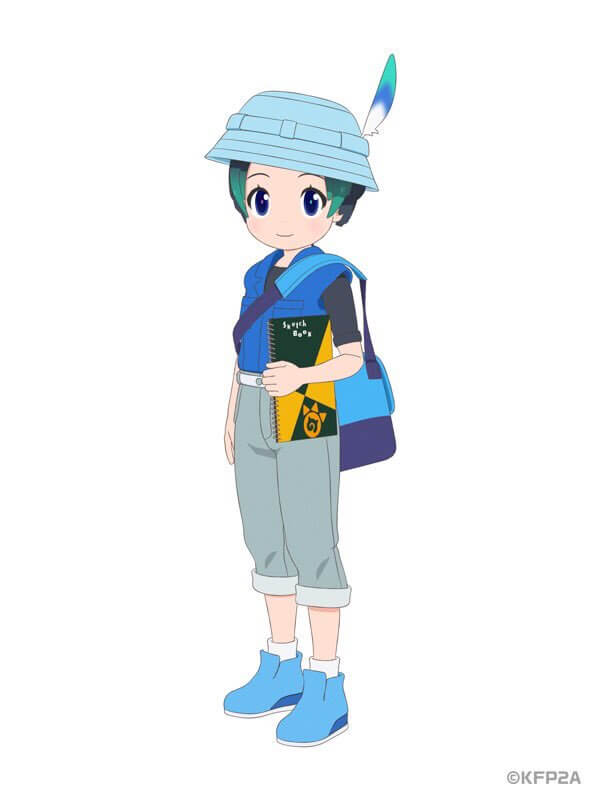 More characters will be revealed, so stay tuned to more announcements.
The all-new Kemono Friends 2 will begin broadcast 8 January 2019. The series was voted "Most Anticipated Anime Title for Winter 2019" in a recent survey by Charapedia.
---
The official website previously announced the staff and cast for the returning season.
Staff
Concept Design: Mine Yoshizaki (Sgt. Frog, Kemono Friends)
Director: Ryuichi Kimura (Aikatsu!)
Series Composition: Takuya Masumoto (One Piece)
CG Director: Hideo Taniguchi (Folktales from Japan)
Sound Director: Nobuyuki Abe (Kemono Friends)
Sound Effects: Yasuyuki Konno (Sword Art Online)
Music: Akiyuki Tateyama (Kemono Friends)
Animation Producer: Shinnosuke Numata (Folktales from Japan)
Animation Production: Tomason (Folktales from Japan)
Cast
Serval: Yuka Ozaki
Fennec: Kana Motomiya
Raccoon: Saki Ono
Kyururu: Yui Ishikawa
Caracal: Rico Koike
Lucky Beast: Aya Uchida
Royal Penguin: Mikoi Sasaki
Emperor Penguin: Ruka Nemoto
Gentoo Penguin: Kyoka Tamura
Rockhopper Penguin: Aina Aiba
Humboldt Penguin: Ikuko Chikuta
---
Follow us for anime-related news: www.aniplus-asia.com/news

Source: Kemono Friends Twitter

(C)KFP2A

Tags :